ENROLLMENT/CONFIGURE IN MULTI-FACTOR AUTHENTICATION
When accessing NSU's medical or dental platforms from an off campus location, Multi-Factor Authentication (MFA) will now be required.
Download the Microsoft Authenticator App  to your MOBILE PHONE and enable notifications for the app. Below are the links to download the app.
Google Play Store-
https://play.google.com/store/apps/details?id=com.azure.authenticator&hl=en
Apple App Store –
https://itunes.apple.com/us/app/microsoft-authenticator/id983156458?mt=8
From your COMPUTER go to the URL

MFA.nova.edu

and enter your NSU AD credentials to login to the MFA.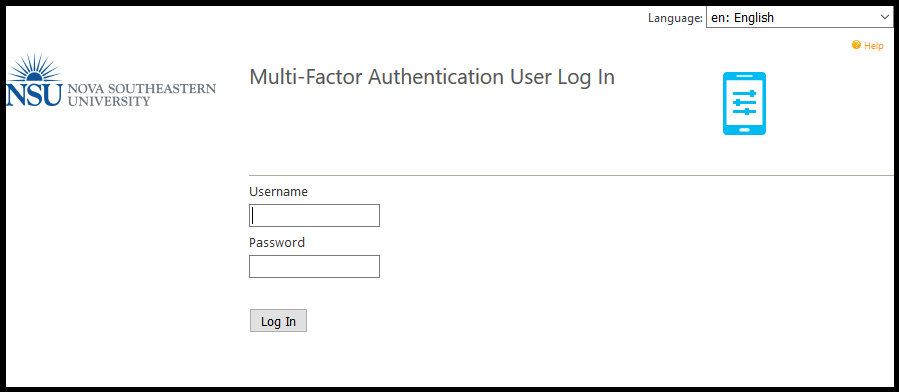 Choose Mobile App, click the Generate Activation Code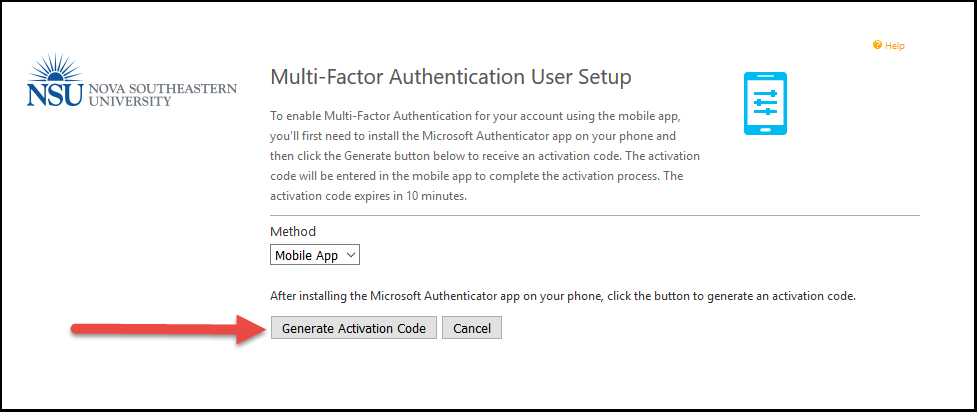 Open the app on your MOBILE PHONE and click the Add Account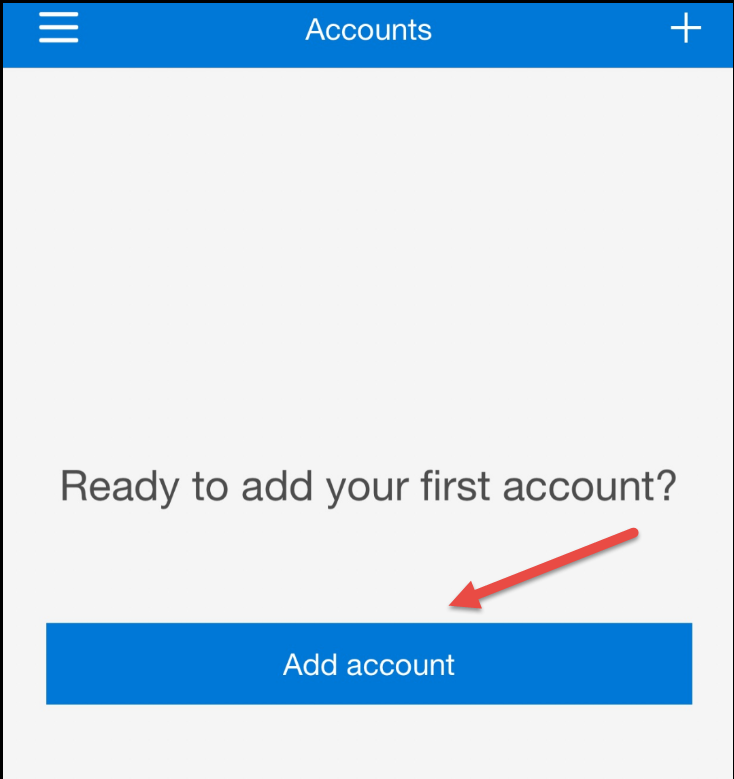 Select Work or school account.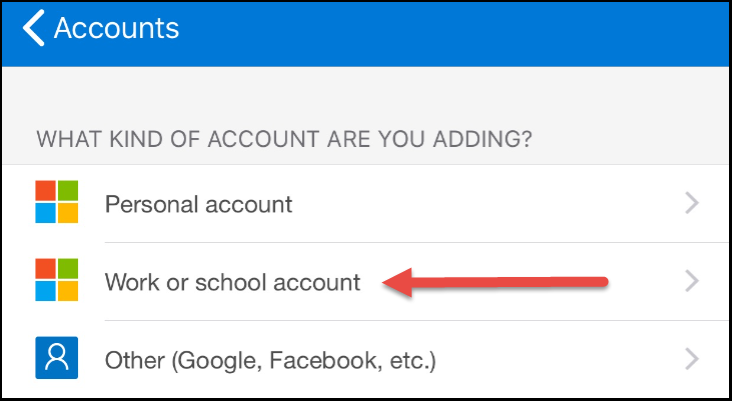 You will then get the following screen on your PHONE.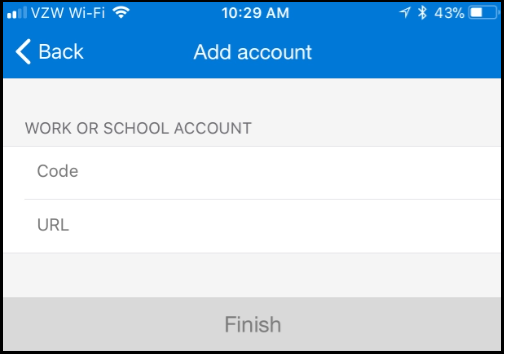 The requested information is displayed on the following screen, which will be located on your COMPUTER. (See the following screen shot).
After the information is entered select Authenticate Me Now.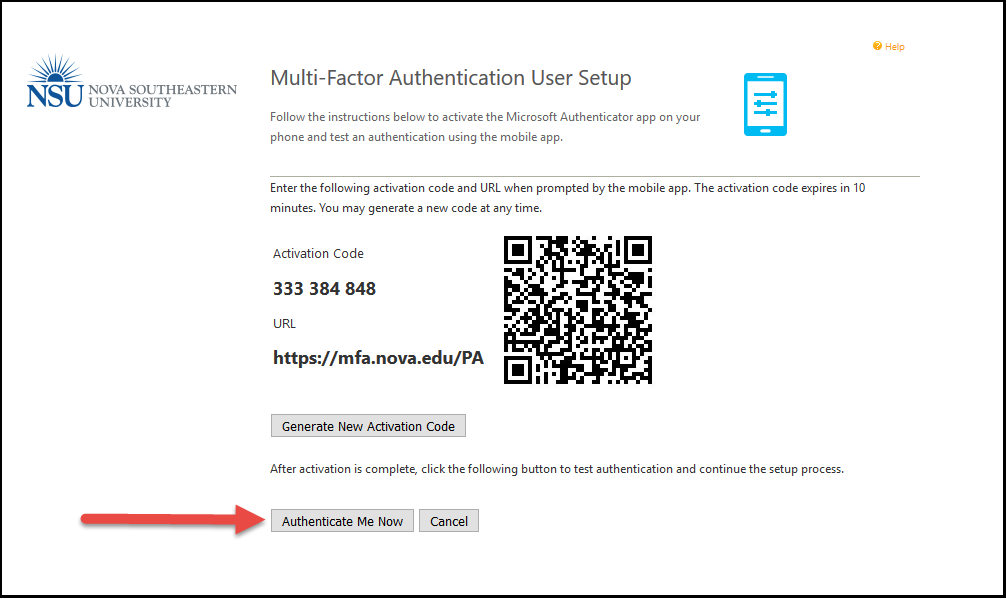 (YOU CAN ONLY USE THE QR CODE ONCE. TO SIGNUP ANOTHER DEVICE YOU MUST GENERTATE ANOTHER CODE)
You will then get a pop-up window on your PHONE. Select Approve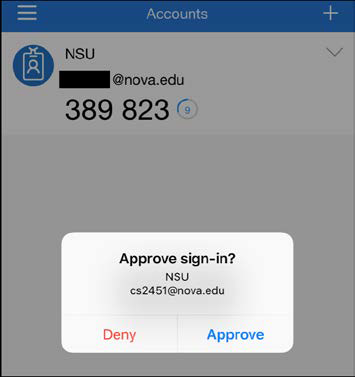 On your COMPUTER fill out all the information on the SECURITY QUESTIONS page and click continue.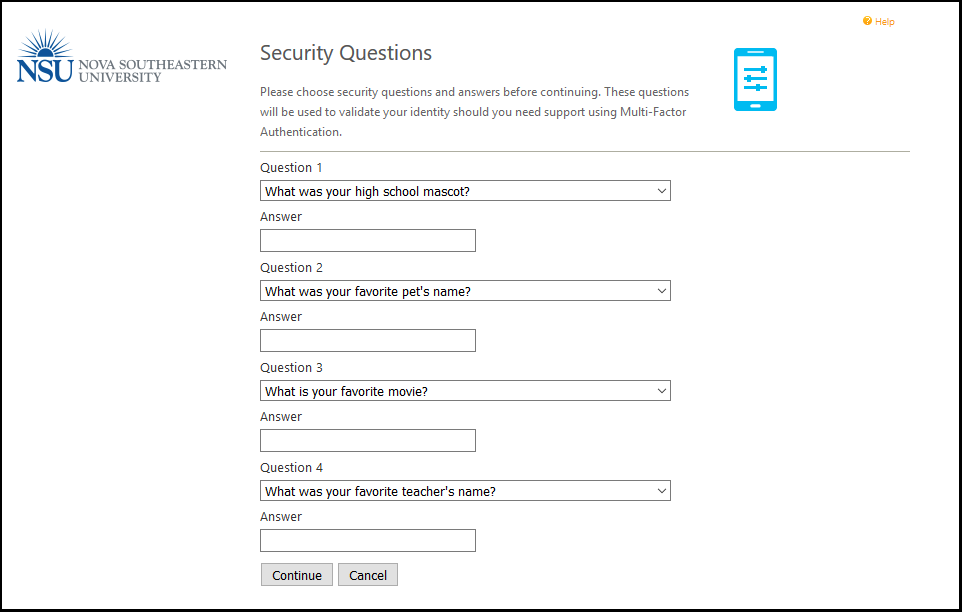 You will then get the completion page.