NSU's Board of Trustees
The Board of Trustees for Nova Southeastern University consists of the president and community leaders who manage the business and property of the university, guiding the university's mission through combined fiscal and operational oversight to ensure the success of its students and long-term sustainability. The responsibilities of the Board are met through the action and recommendation of its committees, including Executive and Compensation Committee, Audit and Compliance Committee, Nominating and Governance Committee, and Investment Committee.
Board of Trustees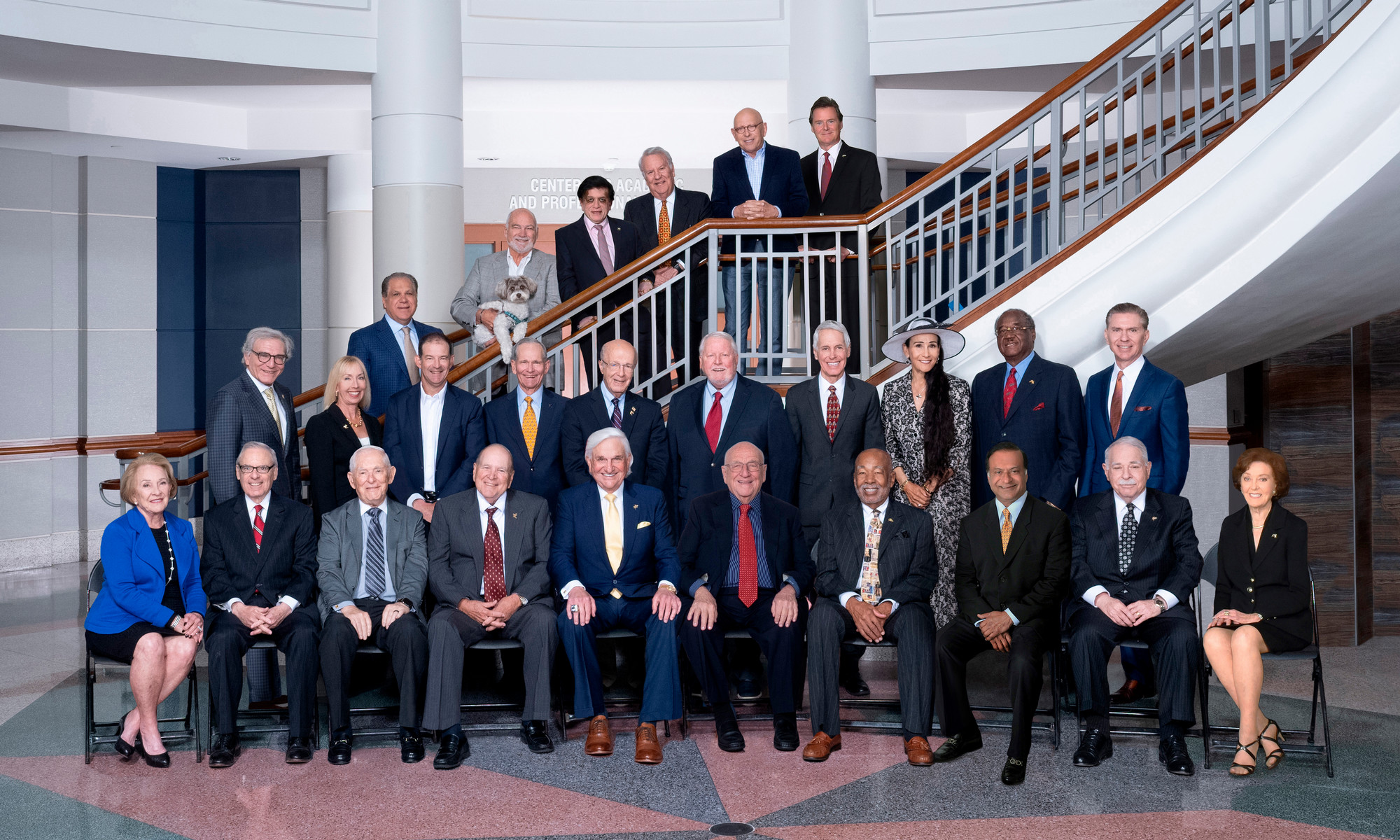 PICTURED LEFT TO RIGHT (FRONT ROW):

 
Martin R. Press, Ronald G. Assaf, Carol Harrison Kalagher, Alan B. Levan, George L. Hanbury II, Barry J. Silverman, Mike Jackson, Zachariah P. Zachariah, Barbara Trebbi Landry, Nell McMillan Lewis. 
(SECOND ROW):

 
R. Douglas Donn, Steven J. Halmos, Charles L. Palmer, Albert J. Miniaci, J. Kenneth Tate, Anthony N. Ottaviani, George I. Platt, Walter Lee Banks, Sr., Milton L. Jones, Jr., Michael J. Zager. 
(THIRD ROW):

 
Rita Case, Samuel F. Morrison, Mitchell W. Berger, Kiran C. Patel, Arthur J. Falcone, Paul M. Sallarulo. (
NOT SHOWN
): Suzi Cordish, James Donnelly.
Visit Our Campus.
We offer world-class educational experiences in a world-class vacation destination.