A Past Grounded in the Future
Proving that breakfast is the most important meal of the day, a group of local businessmen who called themselves "The Oatmeal Club" decided in the early 1960s to develop an innovative educational concept—an MIT of the South—with a twist. Their institution would break new ground in educational excellence and community service.
Nova Southeastern University was founded in 1964 as Nova University of Advanced Technology, a graduate research institution rooted in the physical and social sciences. Initially located in downtown Fort Lauderdale, the university later moved to the former site of Forman Field—a World War II auxiliary airfield that had been returned to the community to be used for educational purposes—in Davie.
Over time we've added programs in law, education, business, psychology, engineering and computing, and oceanography, and have become nationally recognized for our innovative distance education programs. Today, field-based programs are located on regional campuses throughout Florida, across the country, and at selected international sites.
In 1994, Nova University merged with Southeastern University of Health Sciences, which had added colleges of Pharmacy, Optometry, Allied Health, Medical Sciences, and Dental Medicine, to form Nova Southeastern University. And it didn't stop there. Through five decades of explosive growth, NSU's reputation for academic excellence and innovation continues to flourish. 
Today, NSU is classified as a research university with "high research activity" by the Carnegie Foundation for the Advancement of Teaching and is one of only 50 universities to also be awarded Carnegie's Community Engagement Classification. We are also the largest private, not-for-profit institution in the United States that meets the U.S. Department of Education's criteria as a Hispanic-serving institution.
We're proud of our past, and excited for the future as we continue to adapt and thrive.
Milestones in NSU History
Founded as Nova University of Advanced Technology
Physical Sciences and Oceanographic Laboratory Established
Moved to Port Everglades location in 1968
Off-campus Study
Nova introduces its first off-campus course of study in education
Nova University
Board of Trustees changes name to Nova University
Centers for Advancement of Education and Study of Administration Established
Precursor to Business School
Southeastern College of Osteopathic Medicine Opens
Over the next decade it becomes the Southeastern University of Health Sciences and adds colleges of Pharmacy, Optometry, Allied Health, Medical Sciences, and Dental Medicine
Center for Study of Law Receives Accreditation from the American Bar Association
Nova Southeastern University Created
Nova University merges with Southeastern University of the Health Sciences
Largest Library in Florida Opens
Alvin Sherman Library, Research, and Information Technology Center dedicated
NSU Ranked #214 by U.S. News & World Report
Alan B. Levan NSU Broward Center of Innovation Opens
$20 million center occupies the top floor of the Sherman Library
HCA Florida University Hospital Opens
Complex near campus includes hospital, medical office building, and new parking structure
Inaugural M.D. Class Graduates
NSU's Dr. Kiran C. Patel College of Osteopathic Medicine graduates its first class of doctors
College of Dental Medicine Launches International Dental Program
The Drs. Kiran and Pallavi Patel International Dental Program, located on NSU's Tampa Bay Campus, provides international dental school graduates a path to practice in the U.S.
NSU Health Breaks Ground on Interprofessional Simulation Complex
$56 million, 107,000-square-foot complex to provide cutting-edge technology and advanced training for students across all health care disciplines
AACSB Accreditation
NSU's H. Wayne Huizenga College of Business and Entrepreneurship becomes accredited member of AACSB International—The Association to Advance Collegiate Schools of Business, the highest standard of achievement for business education
LCME Accreditation
Nova Southeastern University's M.D. program receives full accreditation from the Liaison Committee on Medical Education (LCME)
Previous
Next
NSU Today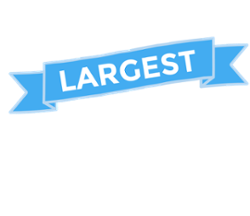 Florida's largest private research university with 8 Florida campuses and 1 in Puerto Rico
200,000+ Alumni
Located in 50 states and more than 117 countries

Largest educator of physicians in Florida, and poised to be the largest in the country by 2025
Visit Our Campus.
We offer world-class educational experiences in a world-class vacation destination.