One Visit and You're Hooked
Do you believe in love at first sight? Evidently, many of our students do. Because once they've visited Nova Southeastern University in Fort Lauderdale, they're hooked. Our campus feels like a resort but has everything you need to step into your future.
Visiting NSU is one of the best ways to get to know us because you can speak with counselors and student ambassadors about the NSU experience. We offer a variety of opportunities for you to visit. For those up north, we recommend stopping by in the winter— you'll thank us!
Let us know when you plan to visit our campus, and we'll do the rest!
Undergraduate Student Tours
Your campus visit will consist of meeting with an admissions counselor to answer any questions you may have and a campus tour given by one of NSU's Student Ambassadors. Prepare to be on campus for about two hours to see everything!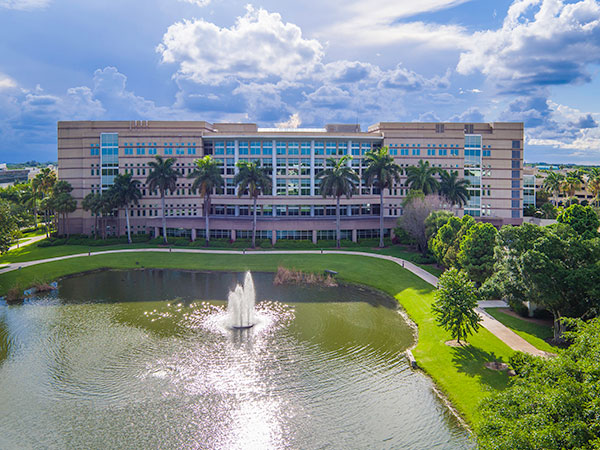 Graduate Students
For a tour of the NSU Fort Lauderdale/Davie Campus, please contact the college/school you are interested in.
College/School

Phone
Abraham S. Fischler College of Education and School of Criminal Justice

(800) 541-6682, ext. 21101

Direct (954) 262-1402

(800) 541-6682, ext. 21101

Direct (954) 262-8066

(800) 541-6682, ext. 21101

Direct (954) 262-7319

(800) 986-2247

(800) 541-6682, ext. 21101

Direct (954) 262-1975

(800) 541-6682, ext. 21101

Direct (954) 262-1402

(800) 541-6682, ext. 21101

(800) 541-6682, ext. 27563

(800) 541-6682 ext. 21737

(800) 541-6682, ext. 21101

(866) 817-4068

(800) 757-7257

(800) 672-7223, ext. 25000

(800) 541-6682, ext. 26100

(800) 541-6682, ext. 24400