You can pay your tuition and fees online with either a check or credit card. To pay by credit card follow the instructions below:
Once you login to WebSTAR, you will see the general menu. Click on Student. You will see the following menu:

Click Student Records.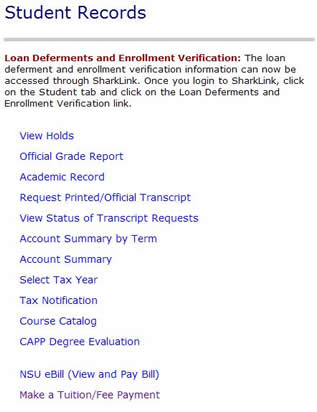 Click Make a Tuition/Fee Payment. Then select term.

Enter payment amount, then click Submit.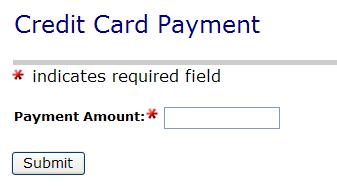 Entering Credit Card Information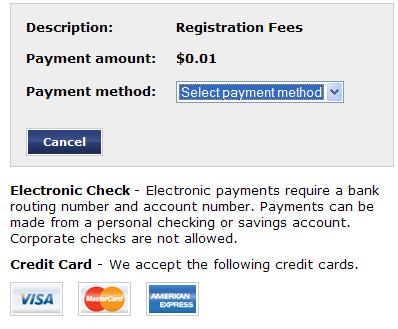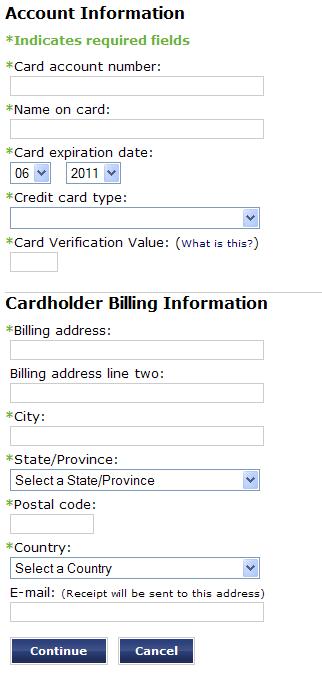 Entering Credit Card Billing Address
Once you have entered the credit card and billing address information, click the Continue button. The Verify Payment Information page will appear.

Review your credit card and billing address information.

Click on Continue.
A payment status page will appear. You will receive a message that your transaction is being processed. DO NOT hit the Back button on the browser to ensure that a duplicate charge will not be applied to your credit card.
You will receive a message regarding your transaction. If your transaction was denied, you will be informed and processing of your payment stops. If your transaction is approved, the system will update your information and you will receive a page displaying information about your transaction.
If you have any questions about payments, please contact the Bursar's Office at (954) 262-5200 or (800) 541-6682 x25200.