The unofficial Transcript is a printable copy of your transcript that can be accessed through SSB(WebStar) or SharkLink.User have the ability to saved in PDF or .docx format for your personal archive, and/or send as an email attachment. This can be accomplished using either the Google Chrome or Safari browser, by simply changing the print destination to your desire format.
---
Upon login into
SSBWebStar
, you will see the general menu. Click on
Student,
then
Student Records,
and then
Internal/...FT-1 Transcript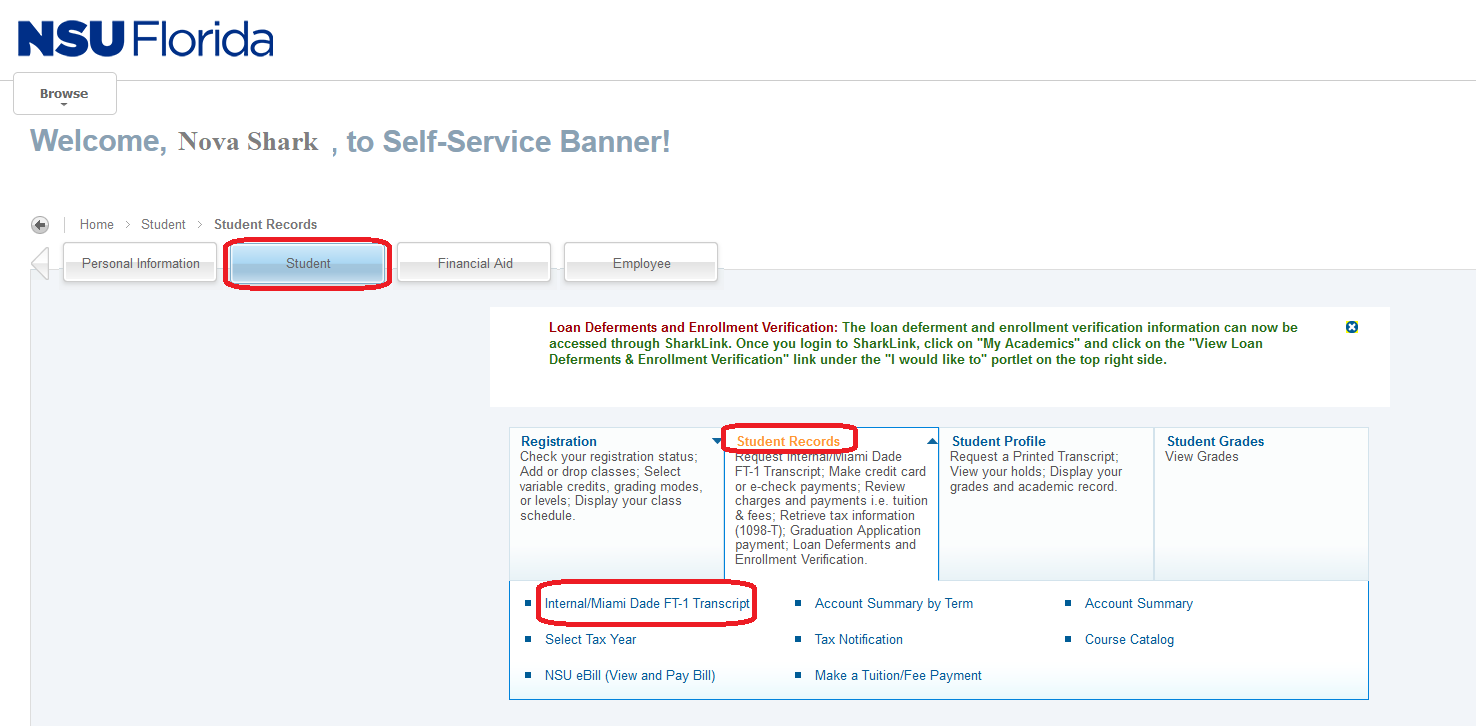 ---
Step 1: Click Academic Transcript in the lower left corner.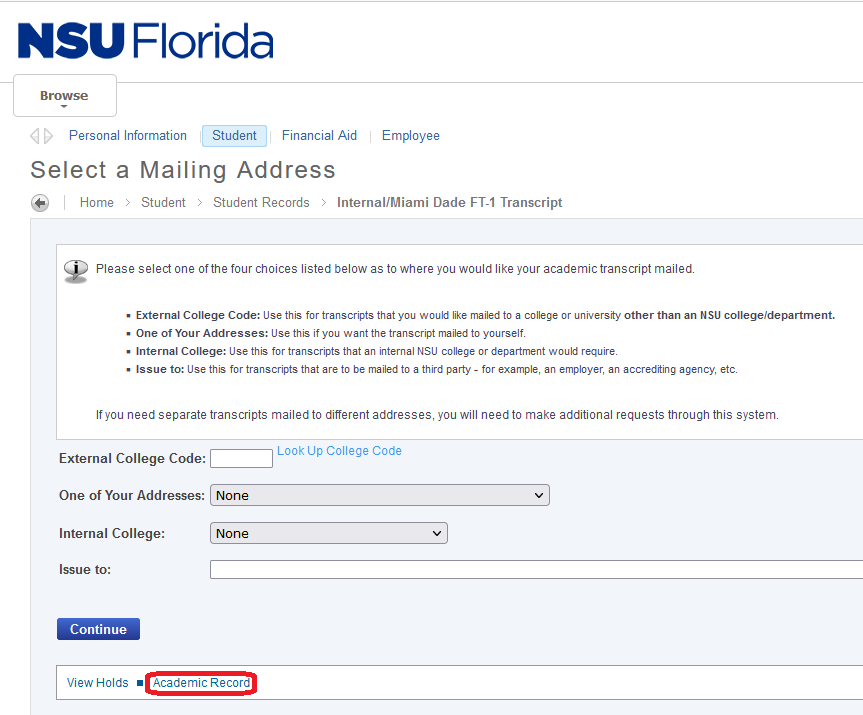 ---
Step 2: Select your transcript "level" and "Type" from the dropdown menus then click Submit.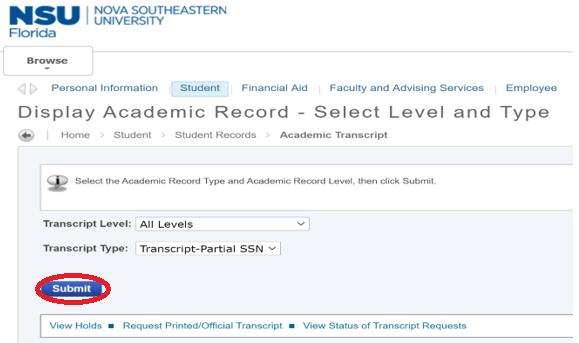 Step 3: Your unofficial transcript will be displayed.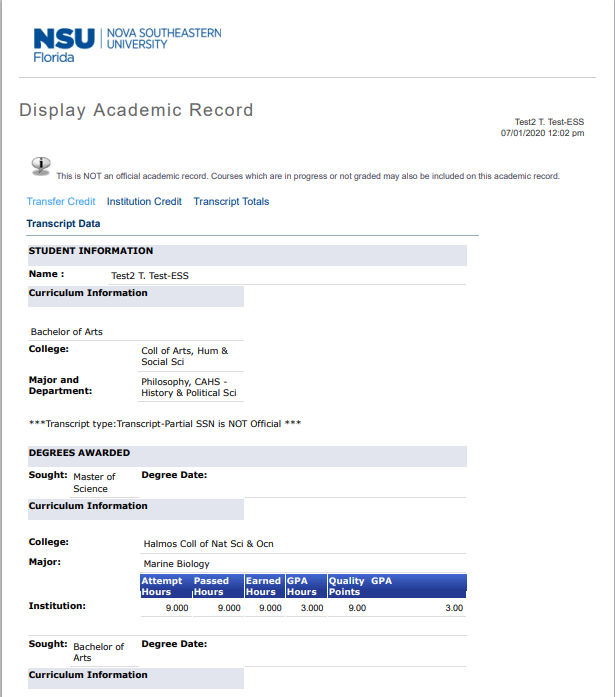 Save as PDF or .docx