Have you attended one or more workshops hosted by the LEC?  Did you know that you can obtain a certificate of attendance for any of these workshops?  You may want to access, save, or print a certificate to keep in your records.  Accessing your certificates is quick and easy. 
To access your certificates of completion, go to https://nova.traincaster.com
1. Select Sign in to one of the following sites, then select TrainCaster. Click Sign in.  Sign in with your NSU username and password.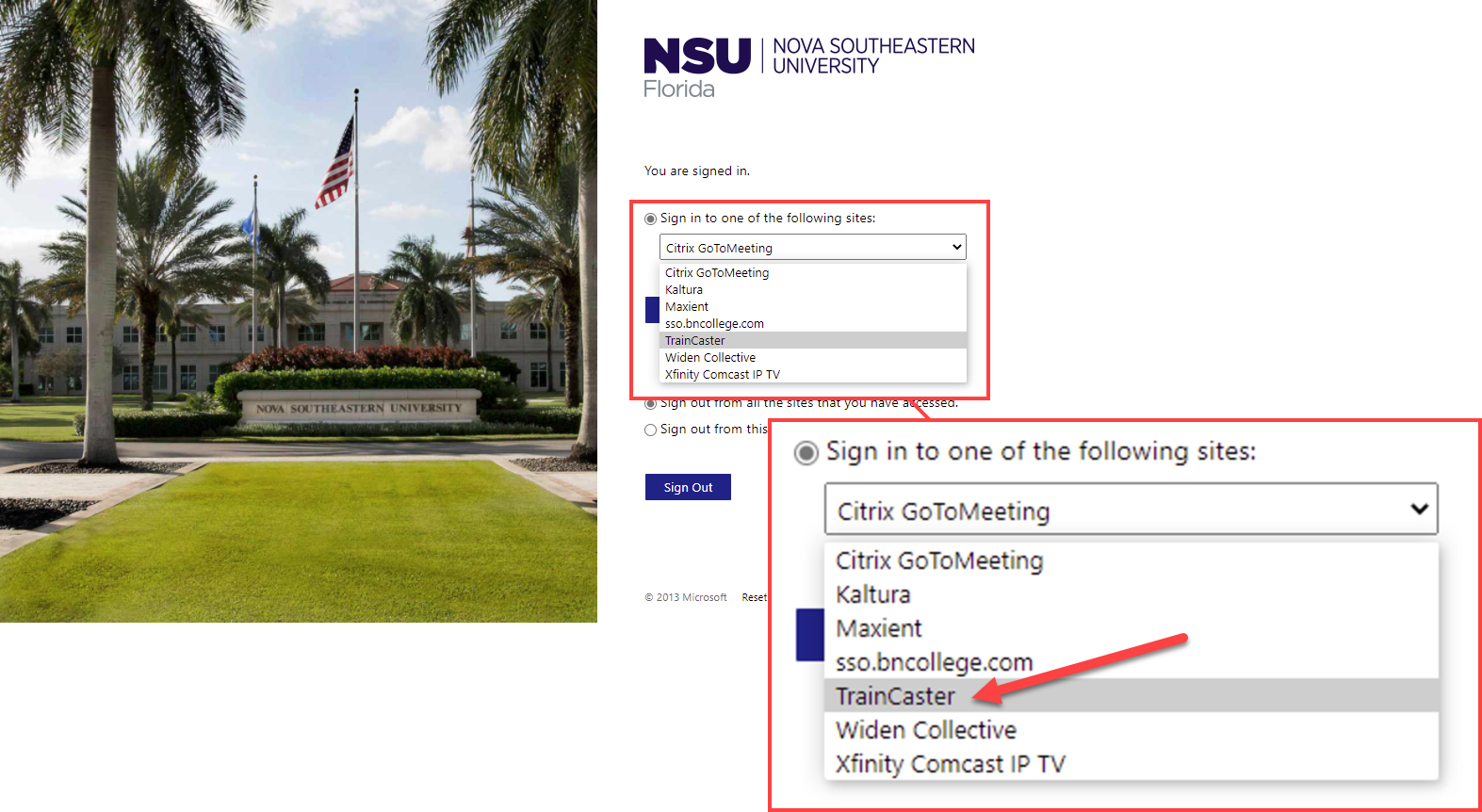 2. Click on My TrainCaster on the top menu bar.  Then, click Course History in the submenu.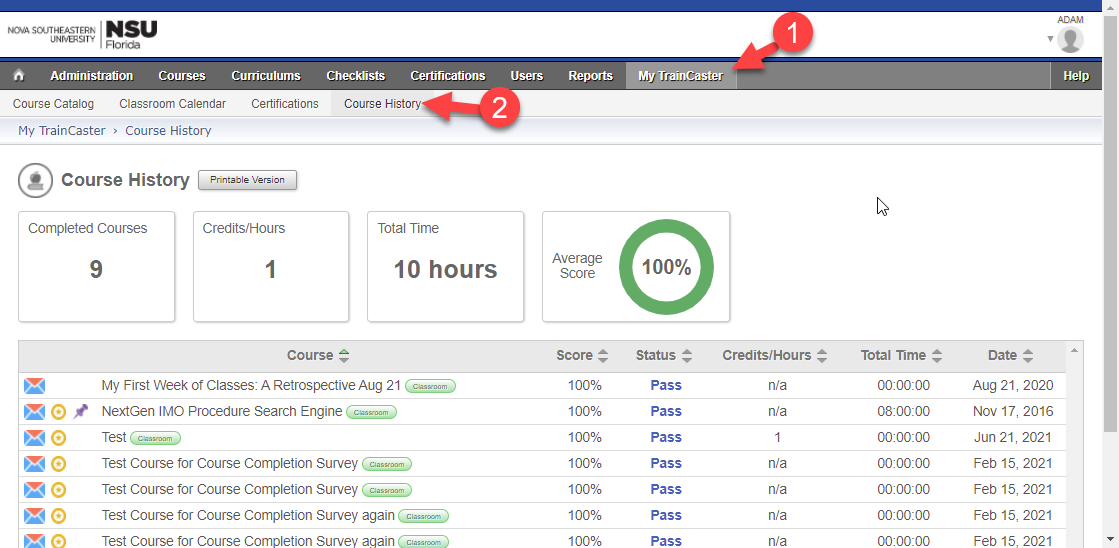 3. Click on the yellow Certificate icon next to the workshop name for which you want the certificate. Your certificate will generate in a new window.