LEC Course Templates
The LEC is proud to share our new Course Templates for Canvas. Take a look at our Release day article from This Week in the LEC our weekly newsletter. The goal of these templates was to provide a framework of pages designed as accessible, mobile-friendly and appealing that could be reused across the course development process. Core content including University policies, Student Resources and Technical help are included, along with an example module with sample pages for content, assignments and discussion boards.
Template Options
Three templates are available for you to choose from. Each template contains the same material presented in a slightly different appearance. Here is a quick preview on what's inside:
Importing LEC Course Templates
You can easily import these templates into your course through Canvas Commons. Note that importing these templates will not remove your content, but will re-order your course menu. If you have duplicate items already in your course, you might need to remove them or merge content onto the newly added pages.
Importing from Canvas Commons
The Commons area in Canvas is a place to store premade course content. There is public content as well as Nova Southeastern University specific content. The LEC Templates are available in Commons for you to import to your courses.
To begin, click the Commons icon on the Canvas sidebar: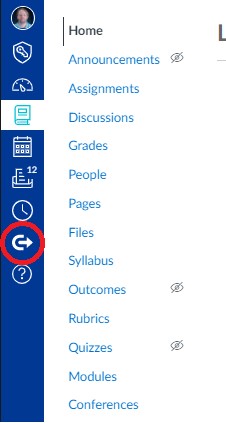 Search for 'LEC Template' in the search bar, you will see a list of templates available, similar to the image below: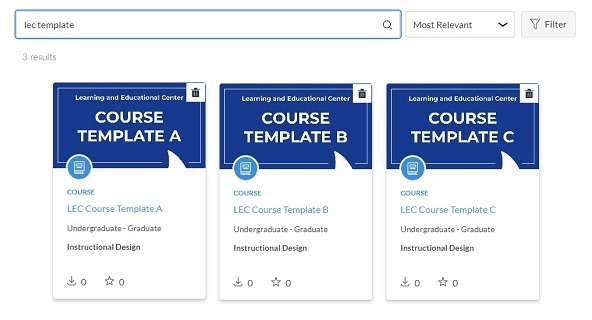 Click on your desired template. You will be shown a preview of the included content: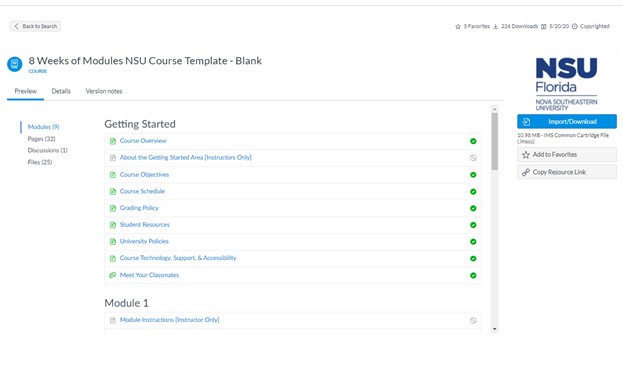 You can click on Modules, Pages, Discussions or Files and preview any content in them. At this time, there is a known issue with preview images not showing up.
If you want to view other templates, you can click the Back to Search button to return to the search and preview a different template.
Once you find a template you like, click the Import/Download button. Click the checkbox next to the course or courses you want to import into, then click the Import Into Course button: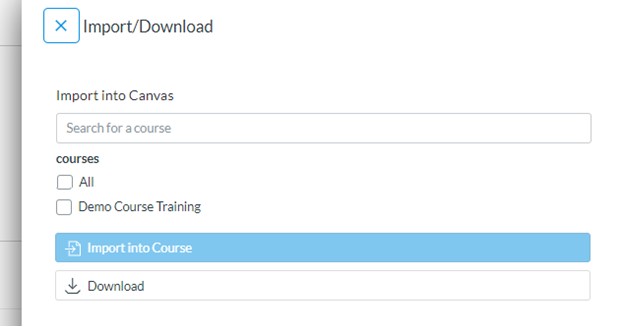 LEC Summer Series: Efficient Course Design with the LEC 2021 Templates
The following video is a recording from a workshop held to explain the purpose behind some of the features of the LEC Course Templates. It also shares the process of importing those templates into your course(s) and some tips about editing the pages that make up the templates.