Nova Southeastern University is making a difference in the lives of people in Florida and around the world through world-class educational opportunities, innovative research, patient-centered health care, and more. Preeminence sparks the best in us and pushes us to create something magical and magnanimous. 
Data and rankings as of September 2023.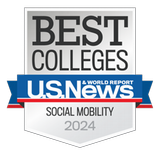 Social Mobility
A distinction given to universities that enroll and graduate
large proportions of disadvantaged students awarded with Pell Grants.

#65 Most Diverse Colleges in America
Florida's Largest Private Research University $220 Million in Scholarships Offered
14 Colleges | 10 Campus Locations | 5 Medical Schools
#23 TOP EMPLOYER IN FLORIDA
on Forbes 2023 List
Projected Economic Impact
in Florida by 2025

100+ Corporate Partners
for Internships, On-site Visits,
and Networking Opportunities
NSU Sharks Come From All Over the World
NSU's 22,000+ enrolled students come from more than 115 countries and all 50 U.S. states! (62% are from racial or ethnic minorities.) Our current student body includes:
10,073 graduate students

6,971

undergraduate students
4,188 professional students
2,000 University School students
Each year, NSU awards 7,000+ degrees, which means our alumni community is always growing. Today, there are more than 210,000 NSU alumni worldwide.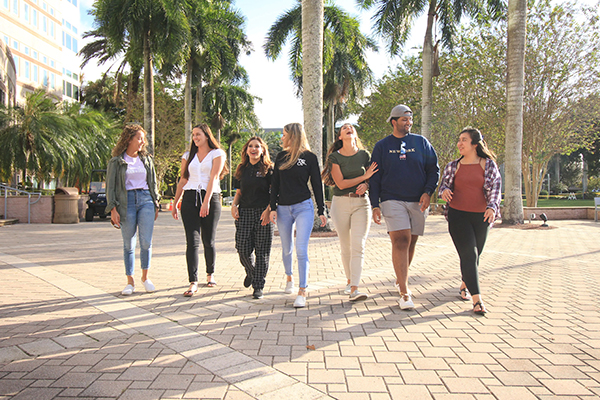 NSU Diversity at a Glance
Largest, private, not-for-profit institution in the U.S. that meets the U.S. Dept. of Education criteria as a Hispanic-serving institution
In the U.S. for the largest number of minority degree recipients among degrees awarded
U.S. News & World Report's Diversity Index among nationally ranked institutions
Graduation Placement Rate for Undergraduates
in the U.S. for Graduate and Professional Degrees Awarded
Undergraduate Retention (2% Higher than the National Average)

17 Average
Undergrad Class Size

Top 100 Best College Campuses
in America, Top 10 in Florida
Source: niche.com
190+
Clubs and Organizations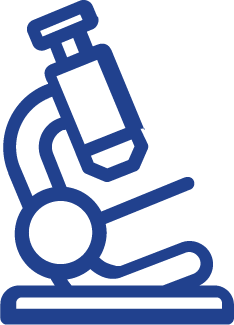 250+ Sponsored Research Projects at NSU
Addressing Critical Areas Such As Anticancer Therapies, Chronic Fatigue Syndrome, Coral Reef Restoration, Stem Cells, Shark DNA Forensics, and More
Research at NSU is supported by 100+ external agencies, including the National Science Foundation, the U.S. Department of Health and Human Services, National Institutes of Health, U.S. Department of Education, National Oceanic and Atmospheric Association, and the Department of defense.
NSU is only 1 of 59 universities nationwide recognized by the Carnegie Foundation for both High Research Activity and Community Engagement. 

Saving Sea Turtles
for 30+ Years with the Broward County Sea Turtle Conservation Program
10 Shark Species
Tagged by NSU Researchers
International Research Hub
and Coral Nursery Focused on Saving Endangered Corals
1 of 4 Universities in the U.S. with Both M.D. and D.O. Colleges
More Than 18,000 Health Care Professionals Graduated Since 2012 
NSU is the largest educator of physicians in Florida and is poised to be the largest in the country by 2025. 
At NSU, students benefit from an interdisciplinary approach to health care as they learn to practice. An interdisciplinary health care education often leads to a wider career path with more diverse opportunities. 1 of 10 Psy.D.
in School Psychology Programs in the U.S. accredited by the American Psychological Association
1 of Only 2 Pharmacy Colleges
Located in Florida

3 Research Institutes
Focused on Cancer Prevention and Treatment
Only College of Optometry
Located in Florida
Student-Athletes Fuel Shark Pride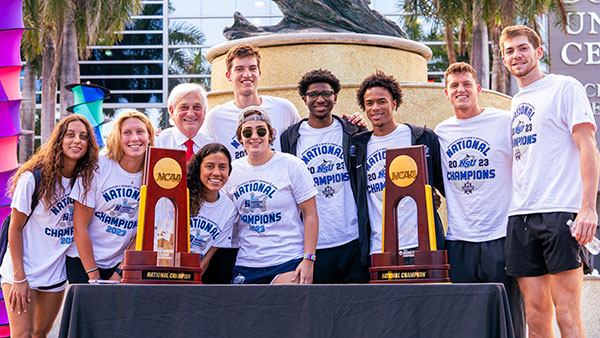 NSU Sharks have brought home 11 NCAA Division II National Championships, including the 2023 Men's Basketball, Women's Swimming, and Men's Golf titles.
NSU is home to 19 NCAA Division II teams: men's baseball, basketball, cross country, golf, lacrosse, soccer, swimming, and track; and women's basketball, cross country, golf, lacrosse, rowing, soccer, softball, swimming, tennis, track, and volleyball. 
Shark athletes are leaders on the field and in the classroom. For 25 consecutive semesters, the departmental GPA for student-athletes has exceeded the 3.0 benchmark.  
8,000+ Permanent Works Housed at the NSU Art Museum Fort Lauderdale
Internationally Renowned for Outstanding Exhibits that Attract 100,000+ Annual Visitors 
The NSU Art Museum Fort Lauderdale is known for its significant collection of Latin American, contemporary art with an emphasis on women, Black and Latinx artists, and African art that spans the 19th to the 21st-century. 
The NSU Art Museum is digitizing its permanent collection to make it available online for free. Currently, more than 4,500 pieces are available to view online. 
Welcome to the City of Fort Lauderdale
240+ Sunny Days
Per Year in Fort Lauderdale
Experience South Florida Culture
with Museums, Arts, and Entertainment
23 Miles of Beaches
with Shopping and Dining
Campaign to Preeminence
NSU's Campaign to Preeminence focuses on several areas of impact that will demonstrate the university's excellence in health care, research, and innovation, allowing us to aim higher and make even greater contributions to today's most urgent needs.