Lightboard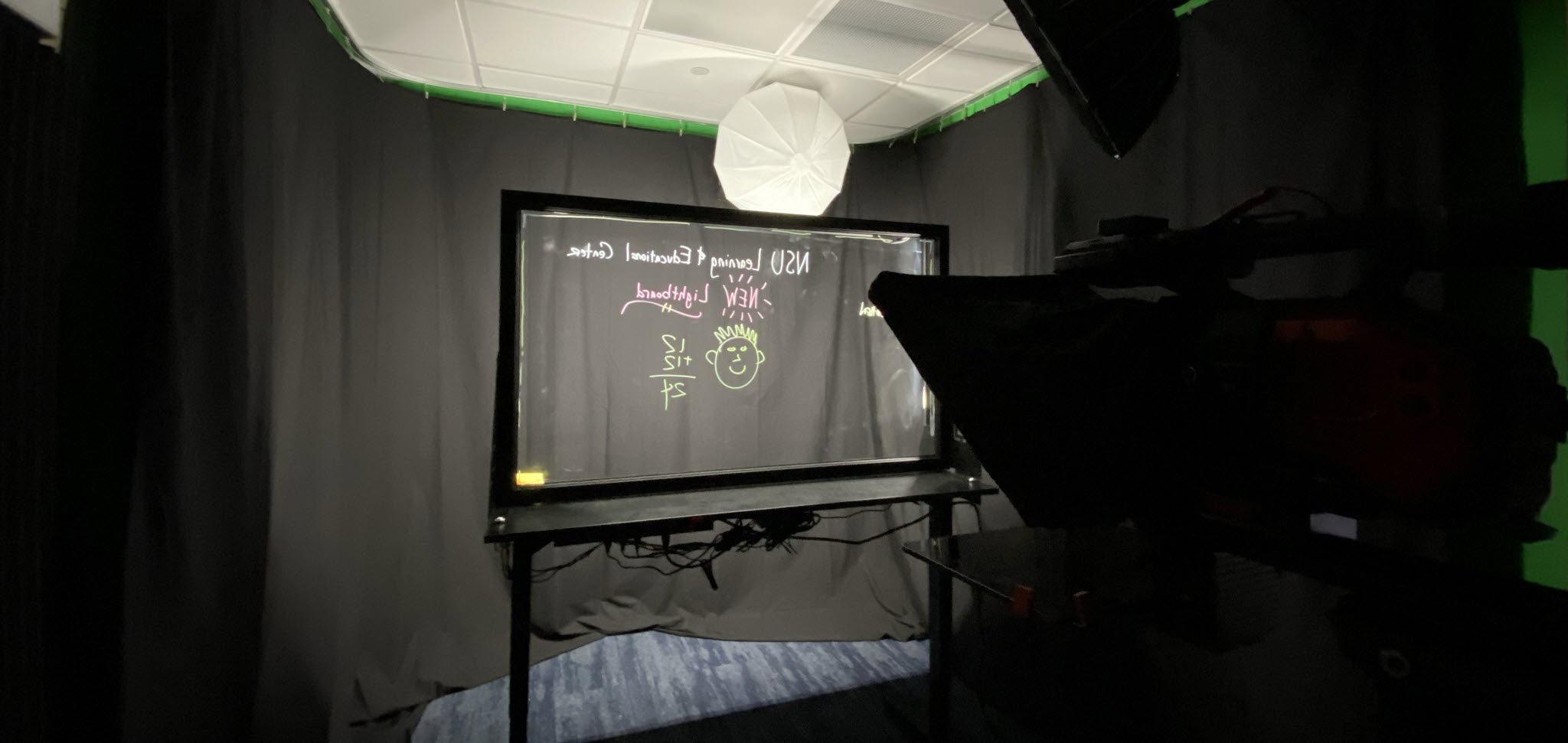 The NSU Learning and Educational Center Faculty studio is home to one of the only Lightboards on campus. This amazing tool allows faculty members to illustrate a concept as they would on a whiteboard without having to turn their backs. The results are truly inspiring. Viewers will continue to feel connected with you while you draw on-screen. No, you won't have to learn how to write backward, our capture equipment is set up in a way that your writing will be flipped horizontally so it will appear as if you are writing backward.
What is a lightboard? 
A lightboard is a transparent whiteboard made of glass with internal lighting to make writing glow. A lightboard allows a presenter to write and draw while maintaining eye contact to deliver their message in a natural and engaging way. Video is filmed through the glass and mirrored so the orientation appears correct to the viewer. (What is a Lightboard? – Revolution Lightboards)
Guide for Using the Lightboard in the LEC Faculty Studio
This guide will walk you through the steps of Using the Lightboard. It takes step by step through locating the camera and plugging it in, to adjusting the lights on the board. While using the lightboard, if you run into any issues, someone from our staff will be there to assist. When you are ready, use the link at the bottom of the page to book your appointment today.