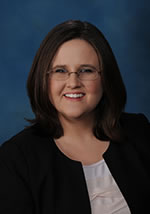 Welcome to Nova Southeastern University's Jacksonville Campus.
We are proud of the caliber of current students enrolled at NSU, our talented alumni, and the partnerships we have formed in the community over the last 40 years.
The NSU Jacksonville Campus offers degree programs that are in high demand and provide students with the skills to be successful in today's global market. Our commitment to student learning extends beyond the classroom with services to ensure a successful experience including financial aid, academic advising, registration assistance, and opportunities for engagement and leadership through the Office of Student Affairs.
The mission of Nova Southeastern University is to offer an array of innovative academic programs that complement on-campus educational opportunities and resources with accessible distance learning programs to foster academic excellence, intellectual inquiry, leadership, and research. NSU exhibits a commitment to community through engagement of students and faculty members in a dynamic, life-long learning environment.
Visit us soon to learn more about the programs at NSU.
Sincerely,
Brooke Goehring
Campus Director