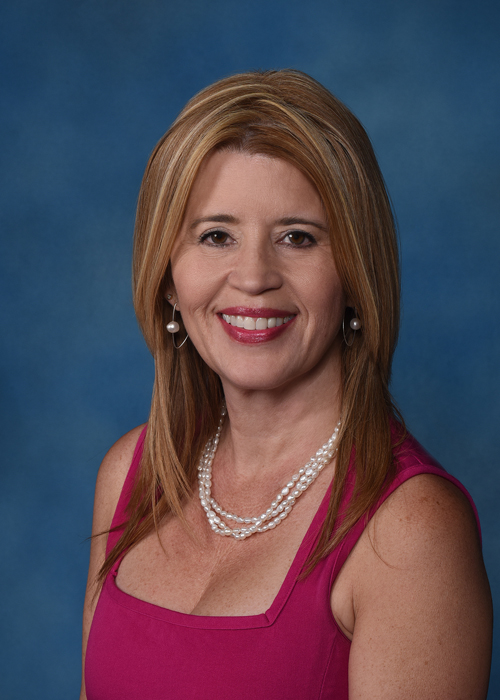 Bienvenidos!
Welcome to the Puerto Rico Campus of Nova Southeastern University.
I invite you to come visit us and meet our family of friendly faculty and staff dedicated to serving our students and community. Here you will find a welcoming atmosphere where we prepare our students to be leaders, serve with integrity, and make an impact across the nation and around the world.
The Puerto Rico Campus offers programs in pharmacy and education and currently serves over 450 students in an environment that utilizes a variety of innovative methods to deliver courses through the use of SMART classrooms, state-of-the-art computer labs, videoconferencing facilities, and other technological advances. The College of Pharmacy's Doctor of Pharmacy program is accredited by the Accreditation Council for Pharmacy Education (ACPE) and our College of Education is accredited by the prestigious National Council for Accreditation of Teacher Education (NCATE).
Academic counselors are here to provide you with program information and opportunities that will help you design your future.  Additionally, we collaborate with local hospitals approved by the Joint Commission on Accreditation of Healthcare Organizations (JCAHO.) of which we have 165 health professionals whom are preceptors of our students and 170 affiliations with practice sites.
NSU arrived to Puerto Rico nearly two decades ago and is continuing to grow at a fast pace. Our open door philosophy welcomes everyone from all backgrounds. I invite you to visit our campus conveniently located in the metropolitan area near "Ciudad de las Ciencias" to learn more about what NSU Puerto Rico has to offer. 
I look forward to meeting you soon.
Sincerely,
Vanessa Blanco
Campus Director