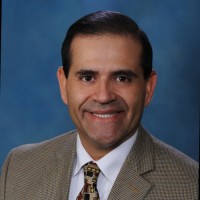 Welcome to Nova Southeastern University's Fort Myers campus. NSU has operated in Southwest Florida for more than 25 years. Our goal is to provide a top-quality education in a friendly and professional environment. The university has developed academic programs of distinction to meet the needs of our growing community. At NSU we believe that our goal is to help you achieve your academic needs.
The Fort Myers campus staff is available at convenient times to meet your demanding schedule. Our diverse teams of onsite professionals are here to assist you. Please feel free to stop by our campus for any assistance.
At NSU, we are committed to your satisfaction. Please feel free to contact me at ef335@nova.edu or call (239) 274-6070. I look forward to seeing you on campus.
Sincerely,
Edward Franco, M.B.A.
.