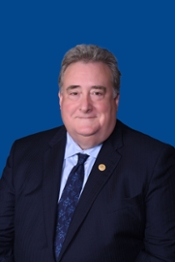 Welcome to the Office of Academic Affairs at Nova Southeastern University. The Office of Academic Affairs is dedicated to advancing the academic mission of the University, and to supporting the colleges in achieving their respective goals.
We seek to facilitate the learning, informational retrieval, scholarship and research of students, faculty, and staff on campus and in field-based and online programs. With a focus on learning, we employ a range of strategies to support innovation, collaboration across centers, and university-wide discussion and decision-making.
We are committed to achieving the highest levels of academic excellence.
Sincerely,
Ronald J. Chenail, Ph.D.
Provost and Executive Vice President for Academic Affairs