Reflecting On A Year Of Achievements
NSU Advances Vision 2025
Nova Southeastern University's Vision 2025 is on the horizon, and in fiscal year 2023, the university made great strides toward fulfilling its goals.
With Vision 2025, NSU aspires to be recognized nationally as a preeminent, professional-dominant, doctoral research university dedicated to providing competitive career advantages to its students and producing alumni driven by integrity.
During fiscal year 2023, and as we forge ahead, our commitment to being educational game changers and making yours a healthier world is not just evident—it's flourishing. A mere snapshot along NSU's journey captures a plethora of accomplishments, and each is a critical piece in the tapestry of our preeminence.
In the 2023 fiscal year, NSU made noteworthy achievements, demonstrating our commitment to preeminence.

President George L. Hanbury II, Ph.D.

#65 Most Diverse Colleges in America
Florida's Largest Private Research University $220 Million in Scholarships Offered
Working To Preserve Our Ecosystems
Protecting Diverse Marine Life and Healthy Oceans
Highlights include the following:
Scientific divers treated more than 6,000 corals infected by stony coral tissue loss disease.
Researchers sequenced the genomes of endangered shark species, which could aid in conservation efforts.
Researchers and students continued to protect Broward County's sea turtle nesting population, and this year helped a "stuck" mother leatherback turtle return to the sea.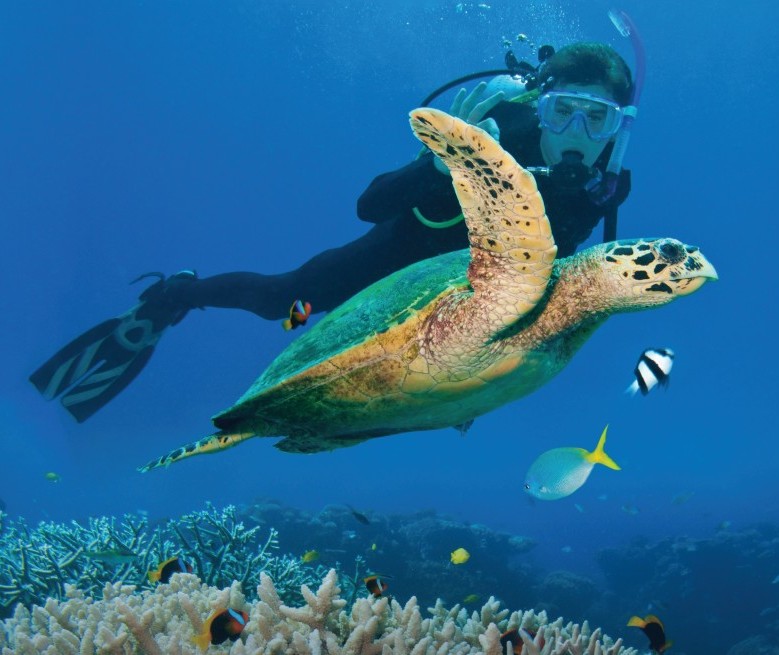 Saving Sea Turtles
for 30+ Years with the Broward County Sea Turtle Conservation Program
17 Shark Species
Tagged by NSU Researchers
International Research Hub
and Coral Nursery Focused on Saving Endangered Corals
Tomorrow's Health Care Technology Today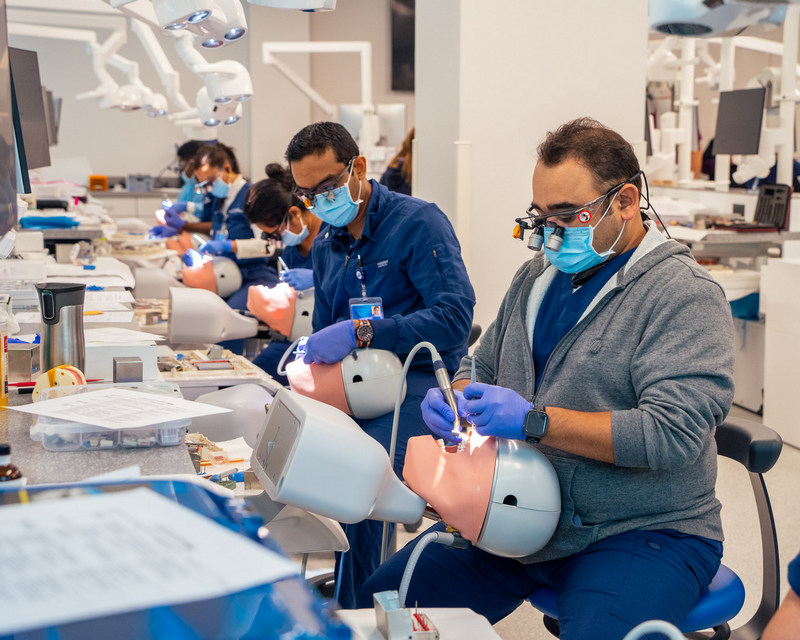 NSU Health Is Creating a Model for the Future of Health Care
Highlights include the following:
National Champions? Yes, We Have Those.
Sharks Bring Home Three NCAA Division II National Championships
Highlights include the following:
Men's Basketball earned its first national championship and posted two consecutive undefeated regular seasons.
Women's Swimming was crowned national champions for the first time.
Men's Golf took its third national championship.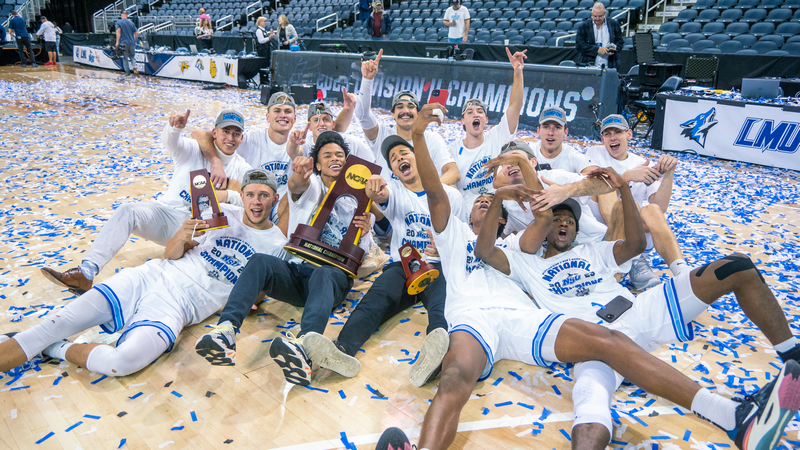 Sharks At The Leading Edge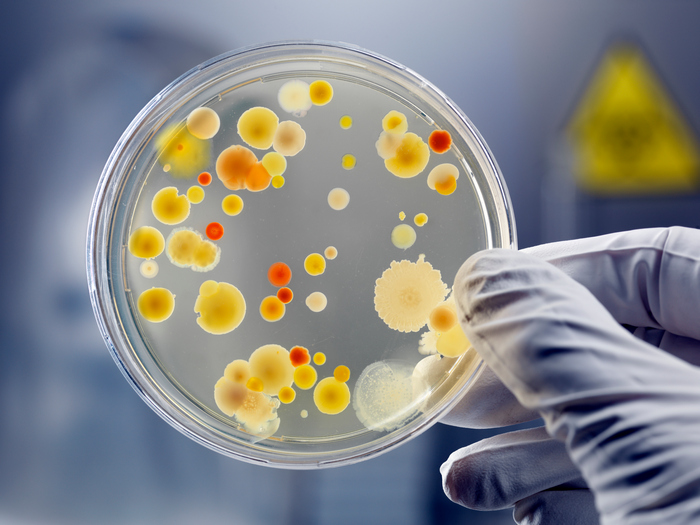 Achievements in Academics and Research
Highlights include the following:
The Dr. Kiran C. Patel College of Allopathic Medicine was granted full accreditation for its M.D. program by the Liaison Committee on Medical Education of the Association of American Medical Colleges and the American Medical Association.
The H. Wayne Huizenga College of Business and Entrepreneurship received full accreditation from the AACSB International—The Association to Advance Collegiate Schools of Business (AACSB), the highest standard of achievement for business education.
Undergraduate and graduate students gain invaluable experience working with principal investigators on a wide range of research projects.
NSU researchers are studying how bacteria can make infections more difficult to treat. The research could lead to new methods for lessening the severity of infections.
We See You
Driven Through a Sense of Belonging, Diversity Is One of NSU's Eight Core Values
Highlights include the following: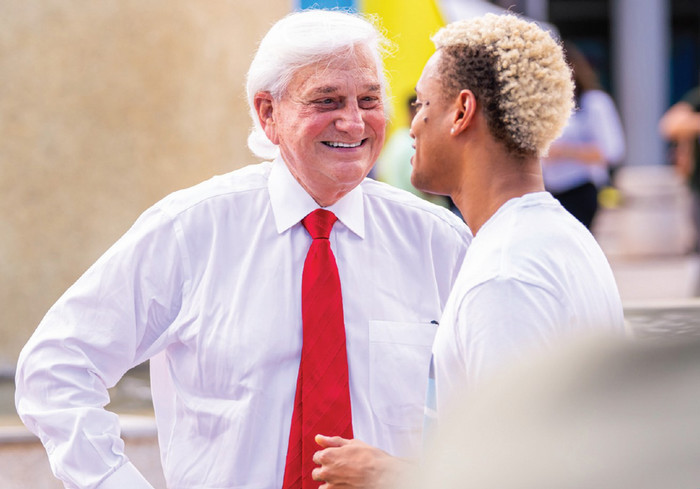 Bringing Art To Life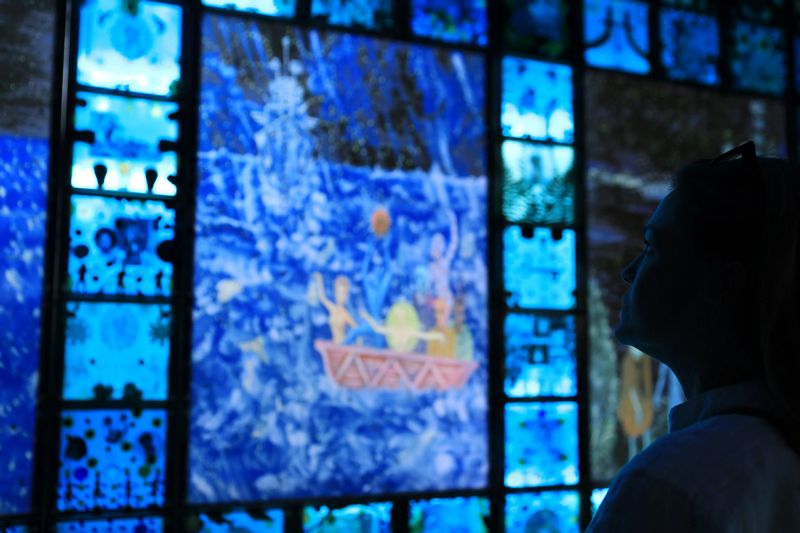 NSU Is Rich With Arts Opportunities
Highlights include the following:
The Halmos College of Arts and Sciences boasts academic programs in the arts and regularly scheduled student performances in music and dance, plus art exhibits.
NSU theatre students assisted with the design, construction, and painting of sets for an education program production of Beetlejuice, Jr.
The NSU Art Museum Fort Lauderdale is located at the heart of the downtown arts community and curates thoughtful exhibits that examine many themes.
8,000+ Permanent Works Housed at the NSU Art Museum Fort Lauderdale
Internationally Renowned for Outstanding Exhibits that Attract 100,000+ Annual Visitors 
The NSU Art Museum Fort Lauderdale is known for its significant collection of Latin American, contemporary art with an emphasis on women, Black and Latinx artists, and African art that spans the 19th to the 21st-century. 
The NSU Art Museum is digitizing its permanent collection to make it available online for free. Currently, more than 4,500 pieces are available to view online. 
Educating Tomorrow's Leaders
NSU University School Competes Nationally
Highlights include the following:
The Lower, Middle, and Upper School robotics teams all closed out their most recent seasons as champions at the VEX Robotics South Florida State Championship and competed in the World Championship.
Ten seniors were named 2023 National Merit Scholarship Semifinalists (out of a pool of 16,000 students) and Commended Students (out of a pool of 34,000 students).
Upper School musicians participated in the All-State Honor Bands.