Making a Healthier World
Nova Southeastern University is committed to being a leader and innovator for our community and our world. We believe that making a difference matters—and putting people and planet above profit is at the heart of our mission for the future. Whether through our shared investment in people, community, business and economy, or our environment, together we can change lives today and enrich the future for those who come after us.
Campaign to Preeminence
NSU's Campaign to Preeminence focuses on several areas of impact that will demonstrate the university's excellence in health care, research, and innovation, allowing us to aim higher and make even greater contributions to today's most urgent needs.
NSU Philanthropy
As part of NSU's Vision 2025 plan, the university will raise a cumulative one billion dollars in philanthropic gift commitments and external research funding. The funds raised in this campaign will support multiple initiatives across NSU, including the creation of a world-class simulation center, the construction of a conference center and hotel, and the expansion of the university's health care facilities.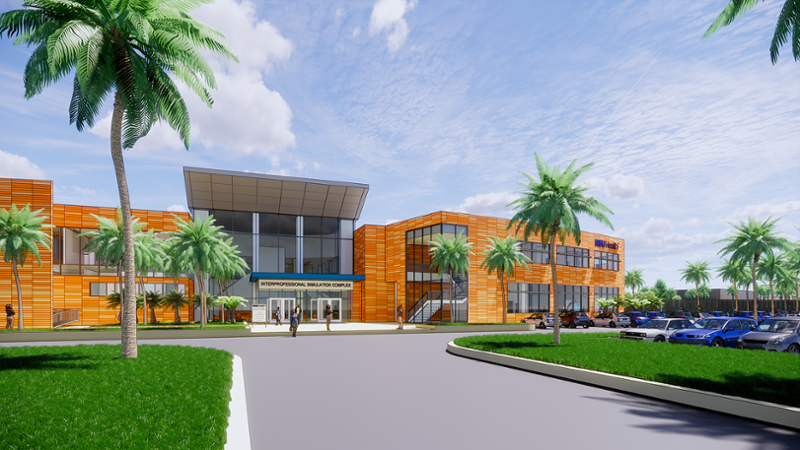 Top Ranked
By Forbes, U.S. News, and Online Colleges.com
Top 6 In The U.S.
Largest Number of Minority Graduate Degree Recipients
Florida's Largest Private Research
Largest Number of Minority Graduate Degree Recipients
7,000+
Degrees Awarded Each Year
200,000+
Alumni Residing in All 50 U.S. States & 100+ Countries
22,000+
Enrolled Students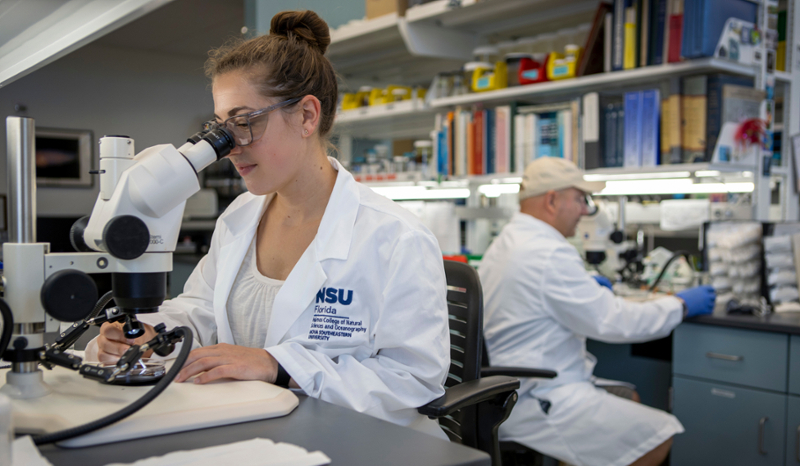 NSU Research
Research is one of NSU's eight core values, and the university's efforts cast a wide net, including the areas of health care, life sciences, biotechnology, the environment, and social sciences. NSU is proud to be classified as a research university with "high research activity" by the Carnegie Foundation for the Advancement of Teaching. Our research activity is essential to making the world a healthier place.
Alan B. Levan | NSU Broward Center of Innovation
Innovation is key to succeeding in the growing knowledge-based economy, and this drives the mission of the Levan Center of Innovation. The center is a public-private partnership with Broward County and offers a state-of-the-art 54,000-square-foot facility where innovative startup businesses can incubate and scale up successfully.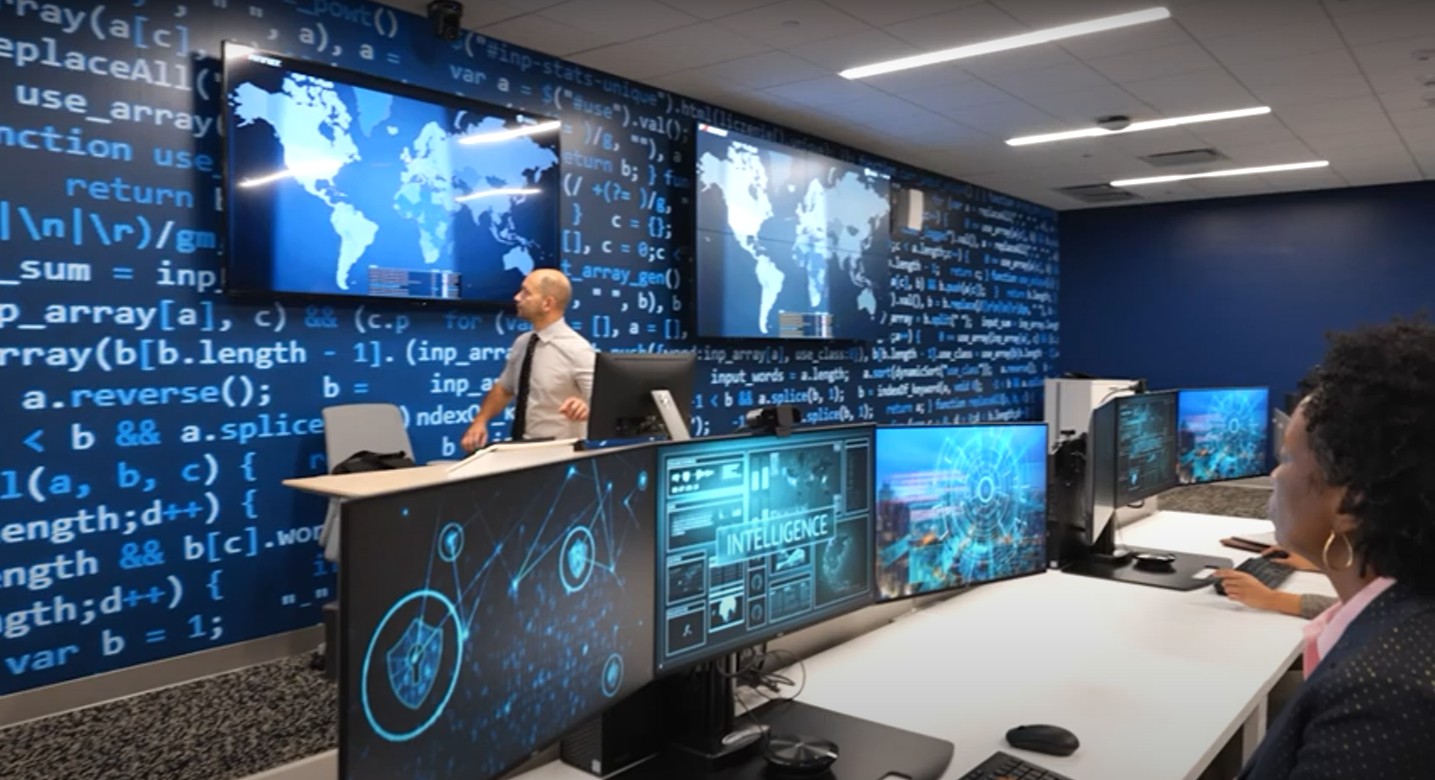 Research Support
From the National Science Foundation, U.S. Department of Health, FBI and more
Projected Economic Impact
In Florida by 2025
100+ Corporate Partners
For Internships, On-site Visits, and Networking Opportunities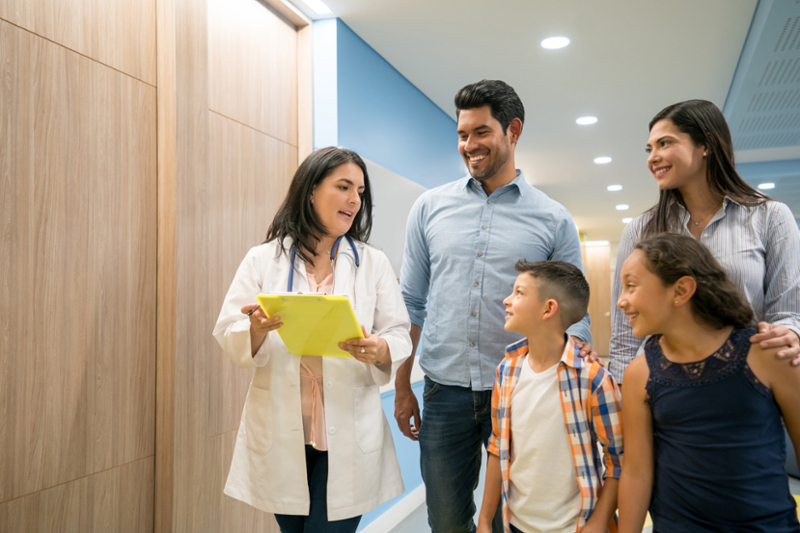 NSU Health
NSU Health improves the total health of our community. It is the fusion of high-quality medical and health care expertise with research from our health care professions that is educating the next generation of doctors, nurses, and health care professionals. With NSU Health, the patient comes first.
Community Outreach
An engaged university is a barometer of a healthy community. NSU is committed to engaging with and serving the community in various forms, including through community-based health care, research, and resources and assistance.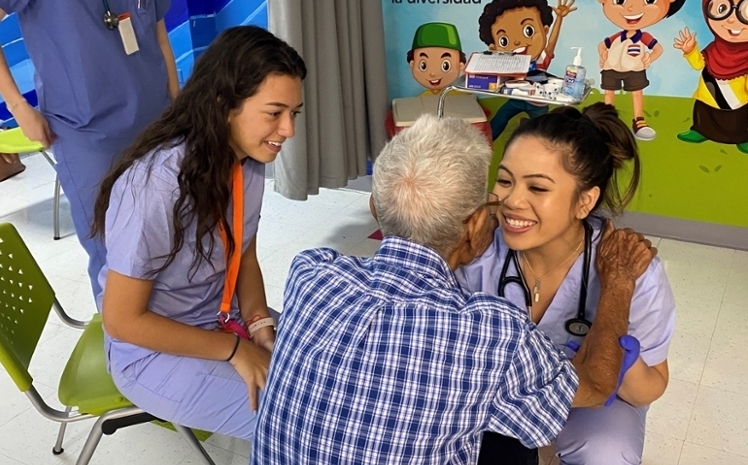 18,300+ HEALTHCARE PROFESSIONALS
Graduated Since 2012
1 OF 4 UNIVERSITIES
In the U.S. With Both MD and DO Colleges
LARGEST EDUCATOR OF PHYSICIANS
In Florida, and Poised to Be Largest in the Country by 2025
Strength Through Diversity
We are Diverse. We are Inclusive. We are One NSU, committed to providing a welcoming and inclusive environment for all students, faculty, and staff. Our university is dynamic, multicultural, and always striving to be better.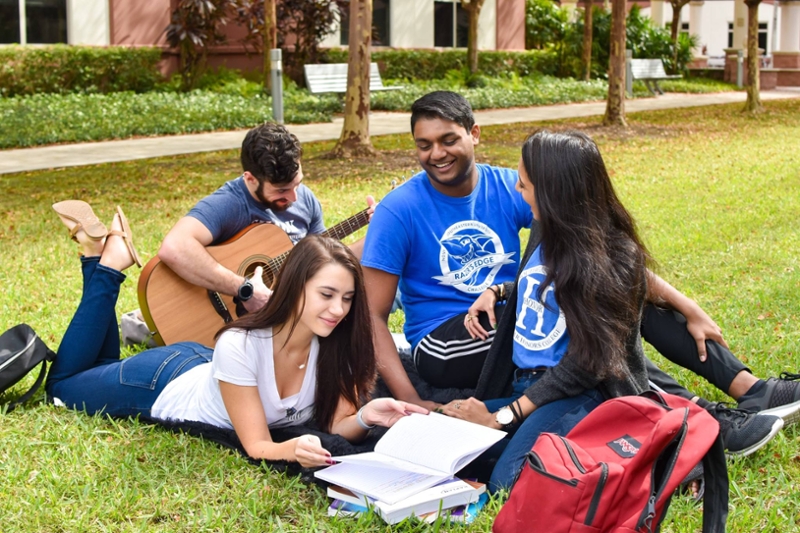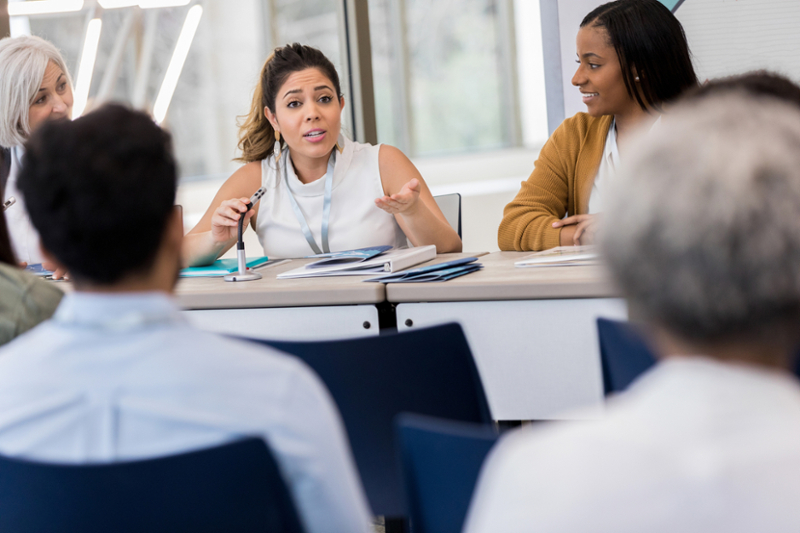 Diversity, Equity, Inclusion, and Belonging Resource Center
The Diversity, Equity, Inclusion, and Belonging (DEIB) Resource Center, housed within Campus Life and Student Engagement, promotes diversity and inclusiveness, and creates a safe and supportive environment for all students.
Belonging, Equity, Diversity, and Inclusion Advisory Council
The Belonging, Equity, Diversity, and Inclusion Advisory Council (BEDI) was formed so that all members of NSU can be empowered to pursue their full potential and do their very best work. The council's mission is to guide NSU toward inclusive excellence by cultivating and supporting the ongoing development and implementation of processes, procedures, and programs that promote greater belonging, equity, diversity, and inclusion throughout all aspects of the university.
NSU Diversity at a Glance
Largest, private, not-for-profit institution in the U.S. that meets the U.S. Dept. of Education criteria as a Hispanic serving institution
In the U.S. - Largest number of minority degree recipients among degrees awarded
In U.S. News & World Report's Diversity Index among national ranked institutions