NSU's chosen typefaces convey the university's personality and direction.
Primary Font
Our primary typeface is Gotham — a contemporary sans-serif font that speaks to all the exciting things happening at NSU today, and our forward view of our future. Gotham is available in three fonts: Book (or regular), Medium, and Bold. These are also available in italic.
We are actively working on providing the Gotham font to members of the NSU community who would need to utilize it for their materials. As an alternative, please use our designated web font, Montserrat, as described below.
Web Font
For the web, use Montserrat typeface in place of Gotham. Montserrat is a similar, yet web-friendly, font that is freely available on most devices. 
If you do not already have Montserrat installed on your computer, you can download it for free from Google Fonts here — simply click "Select this font", open the tab at the bottom of the screen, and click the "Download" icon in the upper-right corner of the selection tab.
You can also download Montserrat from the NSU App Store.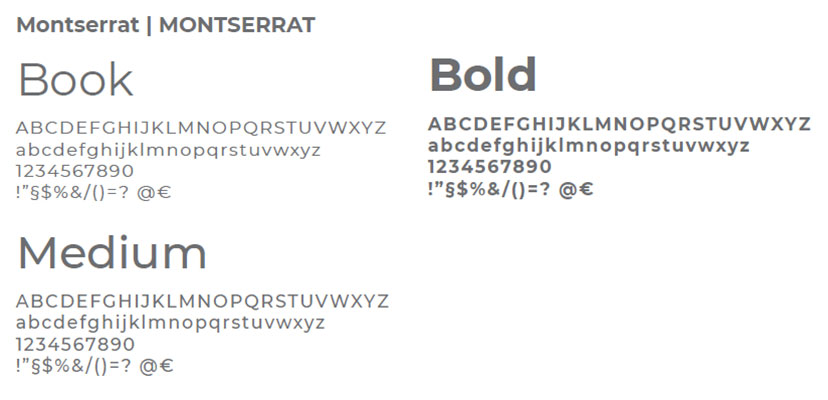 Serif Font
Gotham is complemented by Goudy, a serif typeface that is more traditional. Goudy is available in five typefaces: Goudy, Goudy Italic, Goudy Bold, Goudy Bold Italic, and Goudy Extra Bold.