Message moderation is added similarly to adding members. A moderator is a person who must approve emails being sent to the distribution list and is useful in large groups to ensure spam, phishing or otherwise undesirable messages don't get sent to the group.
Click on "Message Approval" in the left-hand menu.
Click the "+" sign to open the dialog to add users.  Add the users you want and click save on that window.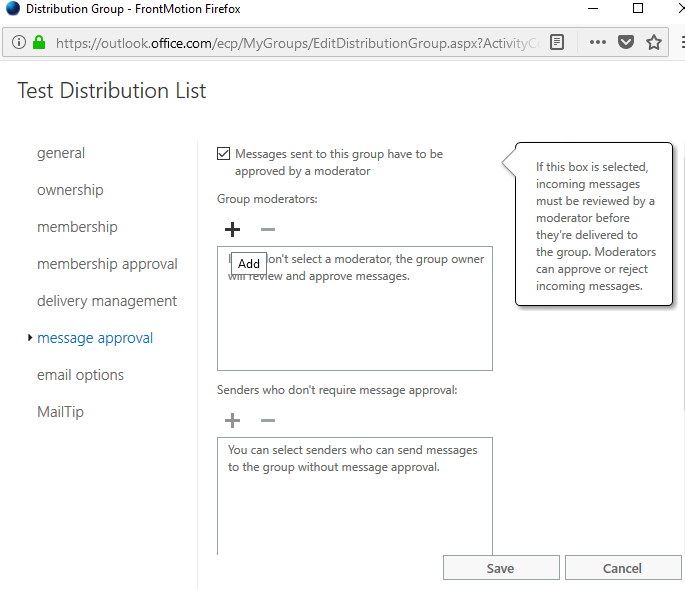 When done adding moderators, click the save button at the bottom of the window. On the same page, you can add senders who don't require moderation, but we recommend keeping a moderator for all email on a large list for the reasons listed above.