OIIT Project Intake
This process enables project proposers to be aware of the project intake process. Scroll down to propose a project. Please be aware that for new project/technology approvals, it may take an average of 60-90 days to complete the review.
Project start date is not project approval date.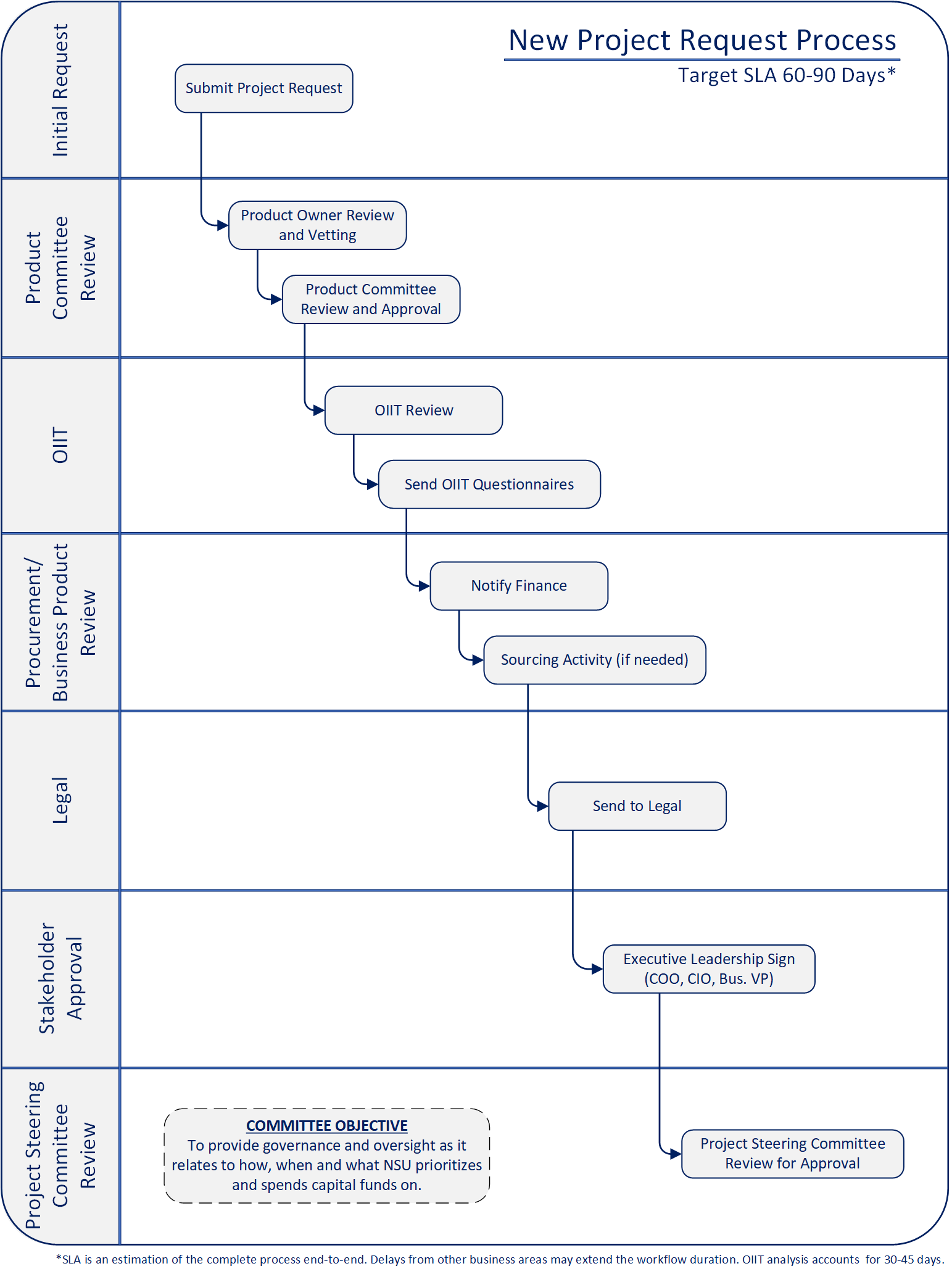 Note:
These steps may occur in parallel but must be met before OIIT will approve/proceed with any project.
Although a product/technology may be approved, that is not a start date for development.
Process Outcomes
Estimates
- Time 
- Resources 
- Costs    
Approval/Signatures from
- College/Department Dean or VP
- Product Manager Committee
- Security
- OIIT
- Procurement
- Finance Department
- Legal
- Executives C-level
- Project Steering Committee
Why can a request be denied?
Requests can be declined for one of the following reasons:
Contracted resources were not approved
There is currently an existing solution in NSU's catalog of approved platforms that can satisfy this request
This request was identified as a duplicate for something we already had in the queue
A request may be rejected if funding is not available. Once funding is available it can be resubmitted for review
Not compliant with NSU's security standards HIPPA, FERPA, ADA, etc. Product Support Requests
Please select your request type from the list of options below. Selecting the request link below each description will launch our intake form for you to fill out. Once your request has been submitted via the intake form, a confirmation email will be sent for your records. After our review, a team member will contact you to discuss your request in detail.