Revamped digital support provides more engaging experience
We conducted a survey among 100+ students to gather feedback on different Julie designs. With the help of the surveyed students, we would like to Introduce our enhanced digital persona with a modernized appearance and voice. Immerse yourself in the redesigned bot interface that offers tailored insights and fosters a highly interactive experience.

Start a conversation now and tell us what you think.
Chat with Julie now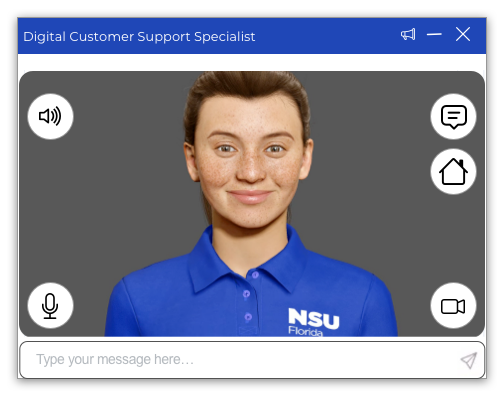 Just talk to me
Smart integrations are just an ask away. The ability to speak to me now allows students to easily find information just by asking.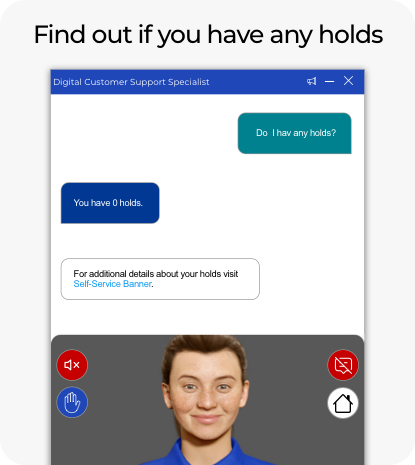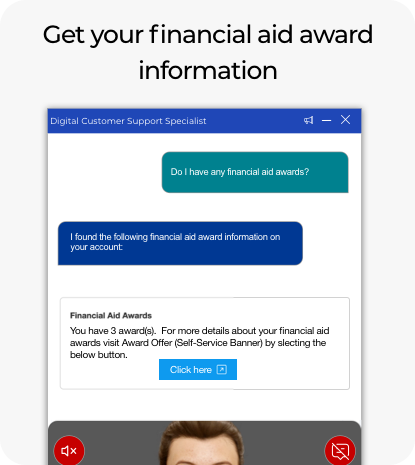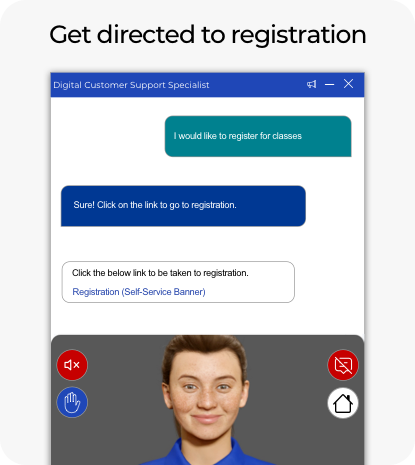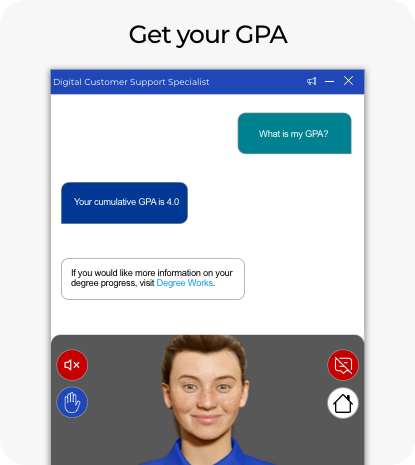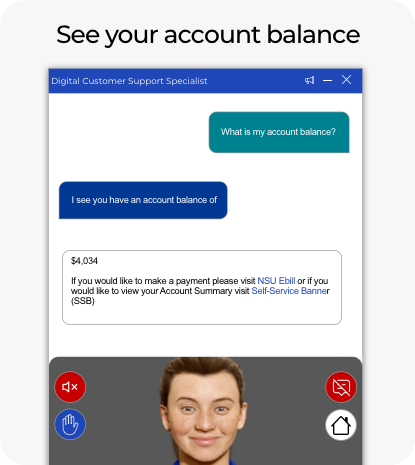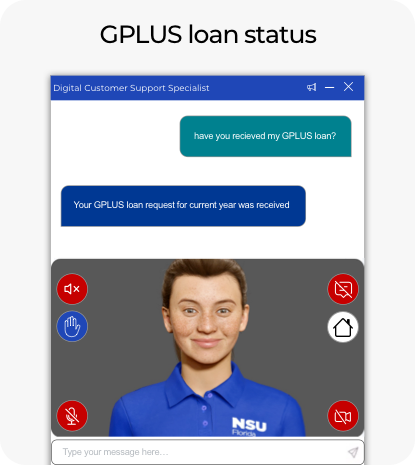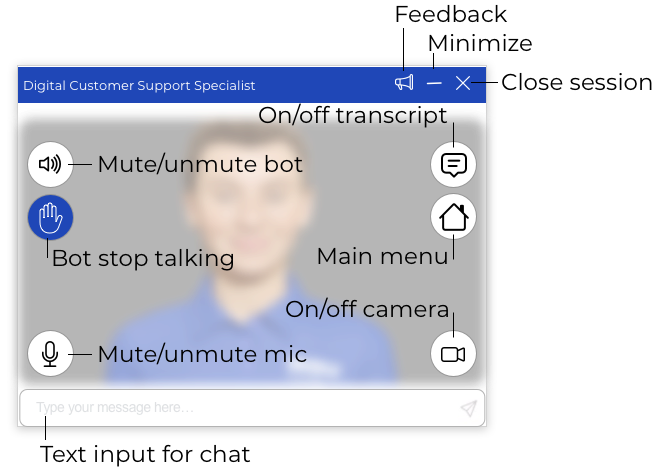 Exploring the new chat UI
Talk, type, listen or read—it's all up to you. There are controls to turn these features on and off.
Mic access will be needed to talk to Julie
If you would like to talk to Julie, you will need to give access to your mic so that she can hear you. When turning on your mic for the first time, you may be prompted to allow mic access.
For optimal results, it is best to speak to the bot in a quiet environment when you are near your mic and have your camera on. Please speak clearly and use short responses to help Julie assist you efficiently.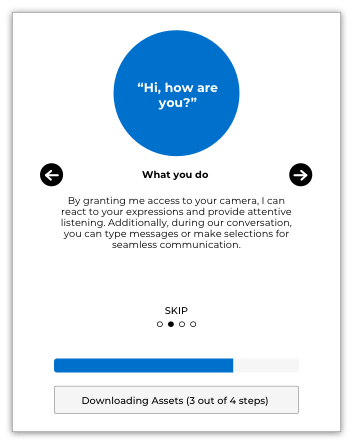 What you can do
By granting Julie access to your camera, she can react to your expressions and provide attentive listening. Additionally, during your conversation, you can type messages or make selections for seamless communication.
Previous
Next
But wait there's more…
Not only can Julie provide you with important insights, you can also ask her an array of questions from a number of categories such as Academics, Admissions, Bursar, Financial Aid, IT Help, Registrar and more. There are over 300 questions for users to ask. See below for a few examples.
Try saying or typing:
"How do I request a GRE fee reduction?"
"Does NSU Florida give scholarships?"
"How can I get scholarship at NSU Florida?"
"Where can I find the immunization forms?"
"Can I register late if I have a financial hold?"
"How do I complete the FAFSA?" 
"How long is my financial aid award offer valid for?"
"How do I download a Student Direct Deposit Form?"
"Can you reset my password?"
"Can I edit my profile in Canvas as a student?"
"What are NSU's HIPAA Security Policies?"
"What are eTranscripts?"
"When will I receive my final degree transcript?"
"When is the beginning of the semester?"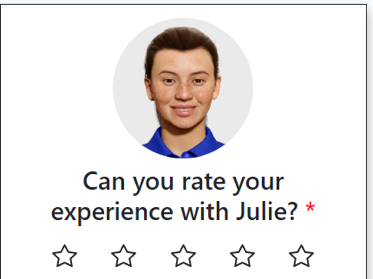 We would like to hear from you!
We value your feedback. To help improve your bot experience, please provide any feedback you think is helpful. Complete a survey when done chatting with Julie or by clicking the below button.
I would like to provide feedback