The Institute for Neuro-Immune Medicine at Nova Southeastern University invites Gulf War Veterans to join us for a FREE webinar on Wednesday, February 24, 2021 to celebrate the 30th anniversary of Operation Desert Shield/Desert Storm and to listen in on a researcher presentation about Gulf War Illness "What We've Done and Where We're Going."
Cost
Free
Agenda
Host
Elizabeth Balbin, heads Special Projects at the Institute for Neuro-Immune Medicine and is the Research Program Director at the Miami VAMC. She overseas several research studies at the Institute for Neuro-Immune Medicine. With a background in immunology, psychology and administration, her professional and academic career takes on a multidisciplinary approach, integrating divergent fields of study.
Mrs. Balbin has over 20 years of research experience, with extensive experience overseeing large research studies/program projects totaling over 18 million dollars from development (including grant preparation and writing study protocols), implementation, data analysis and manuscript preparation. She has worked with the NIH, NIMH, CDC, DOD and the NCAAM as well as private funding agencies. Elizabeth has numerous published articles and conference presentations and has written a laboratory manual. Her extensive experience in recruitment, preparation of reports, the Institutional Review Board, data management and conference preparations have ensured that all studies progress successfully.
Speakers

Nancy Klimas, MD, is Director of the Institute for Neuro-Immune Medicine at Nova Southeastern University and Professor and Chair of the Department of Clinical Immunology at Nova Southeastern University, College of Osteopathic Medicine. Dr. Klimas is also Director of Clinical Immunology Research at the Miami VAMC. She is Professor Emerita, University of Miami School of Medicine.
Dr. Klimas has achieved international recognition for her research and clinical efforts in multi-symptom disorders, myalgic encephalomyelitis/chronic fatigue syndrome (ME/CFS), Gulf War illness (GWI) and fibromyalgia. She is currently funded by the VA, DoD and NIH to study these complex disorders using a systems biology approach with a strong focus on illness models that lead to therapeutic targets and clinical trials.
Amanpreet Cheema, PhD, is the Program Director of GWICTIC Research Operations at the Institute for Neuro-Immune Medicine, overseeing clinical research development, implementation, and operations. She has served as the Administrative Director of the NSU-based GWIC, coordinating the operations of the multi-site, multi-study consortium. As a nutritional biochemist, she is interested in the identification of potent natural products and nutraceuticals as potential therapeutic agents for complex illnesses using mechanistic studies. 
Dr. Cheema serves as vice chair on NSU's Institutional Review Board and has been engaged in review and regulatory oversight of human subject research. Additionally, she holds an Assistant Professor position at INIM, Department of Nutrition Science, and Halmos College of Natural Sciences and Oceanography where she develops and teaches graduate and undergraduate level courses as well as provides student research mentorship. Her long-term research goal is to create nutrition and disease symptomology-based profiling of complex illnesses, which will enable subgrouping of patients, and identify targets of disease activity.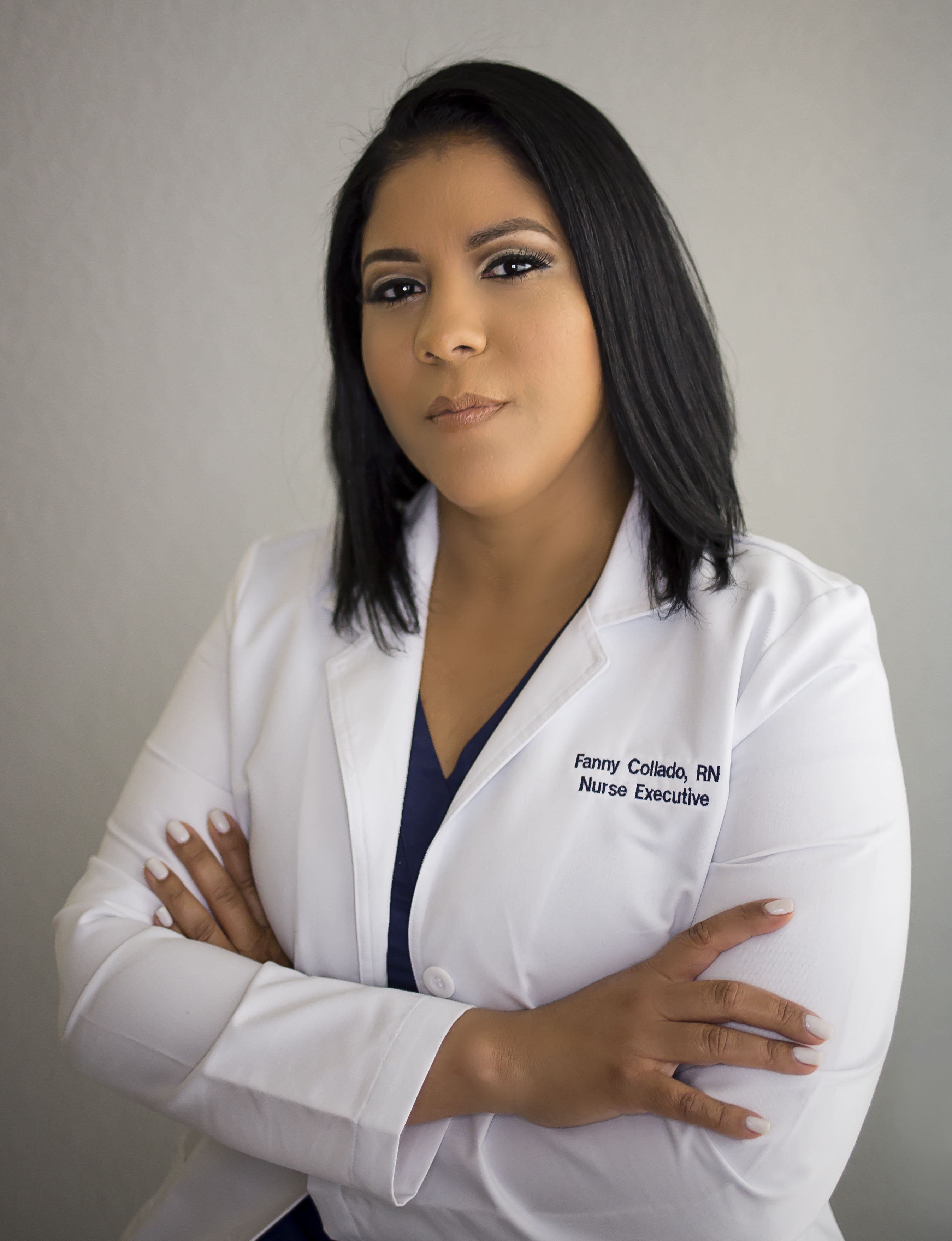 Fanny Collado is a registered nurse with a Master's in Executive Nursing. She is the Clinical Operation Nurse Executive at the Miami VAMC and Institute for Neuro-Immune Medicine. Mrs. Collado has more than 10 years of experience in research with the Gulf War Veteran population. She has vast clinical and research experience which helps to foster and support collaborations between our partners, Nova Southeastern University, Boston University, and more, which facilitate and strengthen clinical research operations.   
Kimberly Sullivan, PhD, is a behavioral neuroscientist trained in behavioral neurotoxicology. She is currently a Research Assistant Professor of Environmental Health at Boston University School of Public Health. She is the former Associate Scientific Director for the VA Research Advisory Committee (RAC) on Gulf War Veteran's Illnesses. Dr. Sullivan has been consistently funded to study the pathophysiology of toxicant-induced chronic disorders including Gulf War Illness (GWI). She is also the site PI on multiple treatment trials in Veterans with GWI. She has also participated in the NIH common data elements working groups for ME/CFS research recommendations. Dr. Sullivan has worked in the field of behavioral neurotoxicology since the mid-1990s and has directed field studies in neurotoxicology (i.e., pesticides, methylmercury), neurobehavioral outcomes and the effects of physical stressors and genetic predisposition to chronic medical conditions and multi-symptom disorders.
Peter Rumm, MD, MPH, FACPM, serves as the Director of Pre-911 Era Environmental Health Services in VA Post-Deployment Health Services where he oversees several complex national programs dealing with environmental issues and health policy for Veterans that include those dealing with Agent Orange, Gulf War Illness, and improving the registry exam process. Dr. Rumm is a pediatrician and board-certified preventive medicine physician.  
He has served in leadership positions for ACPM, American Academy of Pediatrics (AAP) and the American Association of Public Health Physicians (AAPHP). Dr. Rumm has also attained Advanced Standing in the American College of Physician Executives. He also served for six years on the national Residency Review Committee for Preventive Medicine and has had three faculty appointments and currently teaches at the Uniformed Services University. He has served on other boards including as a CDC special employee on the National Advisory Committee on Children and Terrorism, the National Patient Safety Foundation, Rotary International (Chapter President), and led the environmental health section of the first DHS National Disaster Response Plan. Currently, he is on the board of directors of the Johns Hopkins affiliated Tropical Medicine Society of Baltimore and serves a voting delegate in the American College of Occupational and Environmental Medicine (ACOEM). He is interested especially in research work involving Gulf War Illness and related topics and leads a large project to define this clinically for the first time. He has lectured extensively in domestic and international venues on many topics related to his public health work.
Stephen Hunt, MD, is the National Director of the VA Post-Deployment Integrated Care Initiative (PDICI), providing leadership for the development and support of integrated post-combat care clinics in all VA medical centers nationally. Dr. Hunt has spent the past twenty-five years providing care for and conducting clinical research on combat veterans, including those from the 1990-91 Gulf War. His Gulf War Veterans Clinic at VA Puget Sound, which originated in 1994, was designated as the best practices approach to clinical care for combat Veterans from the Desert Shield/Desert Storm conflicts and was featured in numerous presentations to groups such as IOM (NAM), RAND, the Research Advisory Committee and various Congressional groups and committees. The Seattle VA Gulf War Veterans Clinic was later adapted and renamed the Deployment Health Clinic, to provide care and support for Veterans returning from the Iraq/Afghanistan conflicts. Once again designated as best practices approach to post-deployment care, this model was rolled out in 2008 as the VA Post-Deployment Integrated Care Initiative. He is a Registry Physician and directs the program at the VA Puget Sound that provides evaluations and care for veterans with Gulf War deployment exposures, as well as exposures to Agent Orange, ionizing radiation, airborne hazards (burn pits) and other toxic environmental exposures related to military service and deployment. He is involved in clinical care, research, education and outreach related to health concerns of combat veterans locally, state-wide and at the national level. He is also a co-lead for the VA Primary Care/Pain Transformation Initiative, which involves similar  clinical, educational and research work in support of Veterans with chronic pain and/or opioid use disorders.
Dr. Hunt is a Clinical Professor of Medicine at the University of Washington School of Medicine in the Occupational and Environmental Medicine Program, where he is developing strategies for approaching Veterans health care issues from the perspective of military service as an occupation and combat as an environment.
What can I do in the meantime?
The Institute for Neuro-Immune Medicine is working to get a better understanding of veterans' unexplained illnesses around the country as well as creating a registry for future contact called the CMI/GWI Survey Study. The survey asks participants if they would like to be contacted regarding future research opportunities and findings. The institute will reach out ONLY to those who agree to be contacted regarding information about studies that are available to them both locally and nationally and invitations to online seminars and events in the participant's area. Click here to read more and/or participate in this research study. 
Questions? 
Please contact INIMResearch@nova.edu for more information.