Elianne Rodriguez, M.S. Ed, B.S., B.A.
Assistant Director, Graduate Admissions



(954) 262-5832
Office: Maltz 2010

Education: 
B.S. University of Florida
B.A. University of Florida 
M.S. Ed. University of Miami
Elianne Rodriguez (she/her/ella) serves as Assistant Director I for the Department of Recruitment and Admissions. She works closely with prospective students to assist them in the application process and welcome students into our College.
As a Cuban immigrant, Ms. Rodriguez has worked with many diverse student populations in mentorship and teaching roles in community-based organization. She is proud to now support graduate education through the College of Psychology. Elianne is passionate about mental health advocacy and helping diverse students achieve their dreams in higher education. She received her a Bachelors of Science in Psychology and Bachelors of Arts in International Studies from the University of Florida. She earned her master's degree in Community and Social Change from the University of Miami.
Sherene Kalam, Ed.D.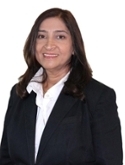 Associate Director, Graduate Admissions



(954) 262-5721
Office: Maltz 2083
Education:
Ed.D. Nova Southeastern University
M.B.A. Nova Southeastern University
B.S. Nova Southeastern University
Sherene Kalam, Ed.D. was born in Guyana, South America. She moved to the United States and lived in New York for more than 20 years. During that time, she worked in the insurance, banking and consulting industry in New York City. Her last position in New York was with Ernst and Young, where she supported partners in the development of healthcare consulting and proposals.
Since August 1993, Dr. Kalam has worked for Nova Southeastern University (NSU). She has spent most of that time with the College of Psychology, where currently, she is an Associate Director of Admissions. She has earned her B.S., M.B.A., and Ed.D. degrees during her time at NSU.
Anthony Noriega, M.S.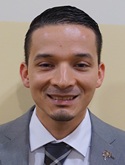 Senior Associate Director, Graduate Admissions



(954) 262-6902
Office: Maltz 2030
Education:
M.S. Nova Southeastern University
B.A. St. Mary's University
Anthony Noriega serves as the Associate Director for Graduate Admissions. His responsibilities include the assistance with the development and execution of marketing and recruitment strategies for the College of Psychology.
Mr. Noriega has experience working in several areas of, not only recruitment and admissions, but student affairs as well. Prior to his arrival to South Florida, he worked at St. Mary's University, San Antonio, Texas, serving in several different areas of student affairs, which include: Residence Life, Conference Services, Student Activities and Transition Programs, and New Student Orientation. The enjoyment and pride working in higher education encouraged him to begin working in Recruitment and Admissions. He worked at St. Thomas University (Miami Gardens, FL) where he served as Associate Director of Admissions, thus allowing him to work closely with administrators, faculty, and students to execute the recruitment and marketing initiatives for undergraduate and graduate recruitment.
Mr. Noriega has worked closely with young adults in advising and mentoring roles. He looks to continue his education and his professional career working in higher education.
Carlos Perez, Ed.D.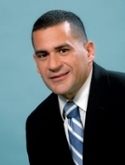 Director of Outreach



(954) 262-5702
Office: Maltz 2026C
Education:
Ed.D. Nova Southeastern University
M.S. Nova Southeastern University
B.F.A. College of New Jersey
Carlos Perez, Ed.D., has served in an outreach capacity at Nova Southeastern University for over a decade. In addition to serving in a public relations and promotions role, Dr. Perez teaches in the Doctor of Education Human Services Concentration. He is proud to support graduate education, psychology and social sciences graduate programs including community clinics and alumni initiatives. Research areas and academic interests include multiple intelligences, student services, organizational leadership, and arts.
Previously, Dr. Perez worked as the director of student life at the University of Michigan-Flint and served community health/education organizations as a founding partner in Cenergy Productions, Miami. Much of his work included developing educational awareness campaigns and fundraising activity to aid youth and disadvantaged populations.
Gregory Gayle, Ed.S.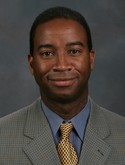 Senior Director, Recruitment and Admissions



(954) 262-5903
Office: Maltz 2078A
Education:
Ed.S. Arkansas State University
M.S. Canisius College
B.A. Canisius College
Gregory Gayle, Ed.S., serves as the Senior Director for the Department of Admissions and Recruitment (DRA). The DRA's responsibilities include the marketing, recruitment, admissions, new student orientation, and retention for graduate programs in the College of Psychology. The department also plans activities for current students and is responsible for college alumni outreach. As Senior Director, he works with prospective students, current students, faculty, and academic departments.
Over the past 30 years, Gregory has worked with educators, administrators, parents, and students in the areas of college marketing, recruitment, admissions, and retention. He has been responsible for the recruitment and admission of both domestic and international students, allowing him the opportunity to travel throughout the United States, Canada, and Asia. Gayle has been employed both in the public and private sectors, counting Canisius College, Arkansas State University, Florida Atlantic University, and LeadAmerica as former employers.
Gregory has earned a dual bachelor's degree in History and Communications and a master's degree in College Student Personnel Administration from Canisius College (Buffalo, NY). He also earned an Educational Specialist degree in Community College Administration from Arkansas State University (Jonesboro, AR). Having been ABD at Arkansas State University, he is currently enrolled in the Educational Leadership doctoral program at Florida Atlantic University.
His interests include history, politics, film, and humor.