Military Science Curriculum and Training
You'll train as you learn, taking Army ROTC classes alongside your regular college courses. Army ROTC is known for being among the most successful leadership programs in the country. From learning how to set and accomplish goals to improving your physical fitness, you'll develop skills that will have a positive impact on your life, no matter what you set out to do.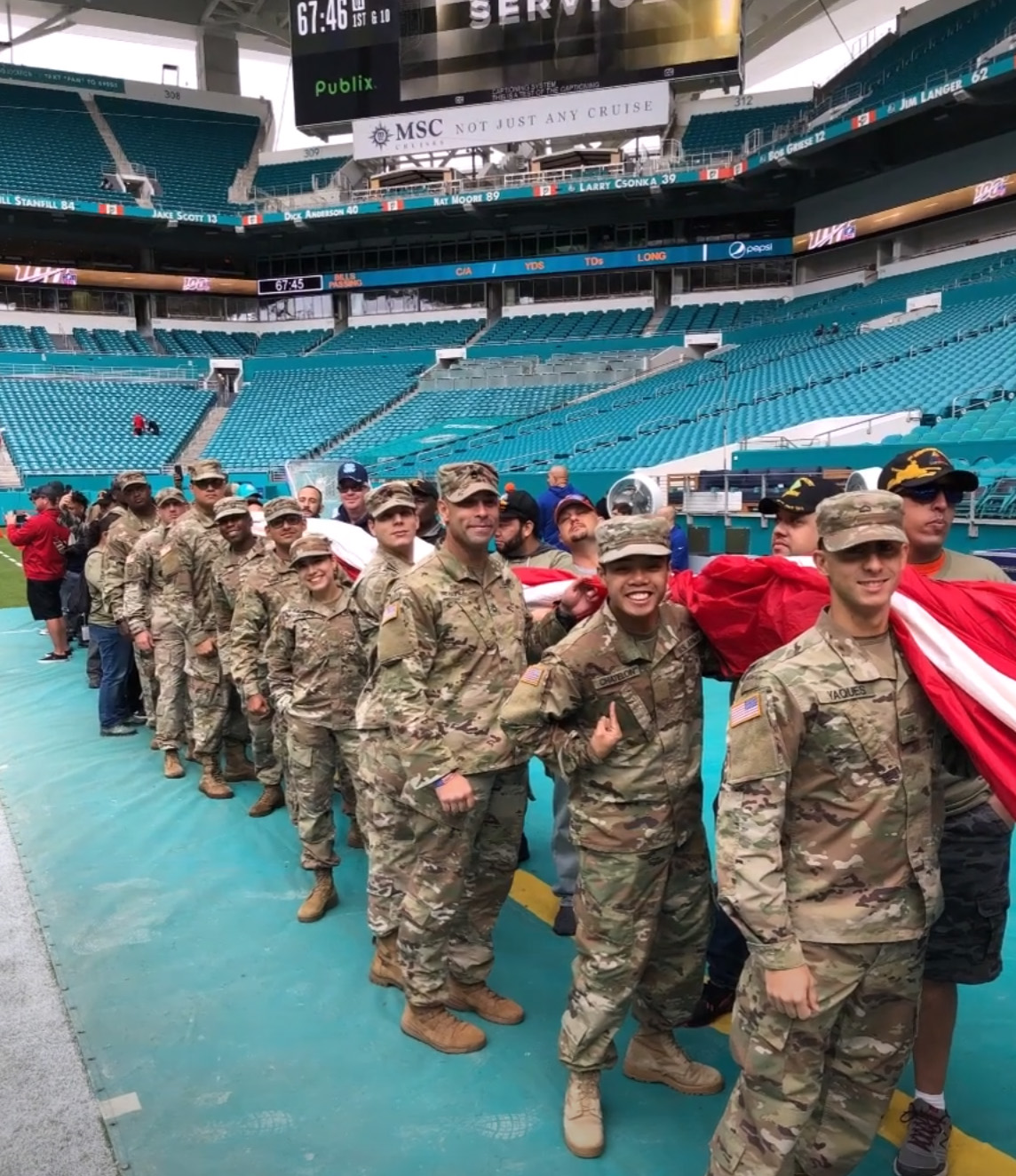 Army ROTC Basic Course
Two years that will prepare you for years to come!
Freshmen and sophomore students can register for Basic Military Science and Leadership courses with no military obligation associated with the first two years of the program. These courses introduce students to leadership skills and concepts.
The curriculum involves understanding how to communicate, set goals, how and when to make decisions, enhance physical fitness, how to build and operate in a team, and engage in planning, organization, and problem solving. The curriculum focuses on building character, providing opportunities to apply, practice, and experience leadership principles.
Courses consist of outdoor/indoor instruction and practical 'hands-on' training on campus and at various South Florida military training sites.
Introduction to Army Leadership
Army Customs and Traditions
Military Operations and Tactics
Goal Setting and Accomplishment
Health and Physical Fitness
Applied Leadership Theory
Communications
Principles of War
Military Operations and Tactics
Army ROTC Advanced Course
Graduate college with a degree in Leadership!
The Advanced Course takes place during your last two years in college as elective courses or as part of a Military Studies minor. Qualified juniors, seniors, or graduate students may take the Advanced Military Science Courses upon approval from the Director.
The Advanced Course provides intense training for students in simulated leadership positions. Students are taught the fundamentals of serving as an Army Officer and manage the ROTC Corps of Cadets, mentor junior Cadets, plan and conduct training, management, and fundraising activities. Entering the Advanced Course requires a commitment to serve as an Officer in the U.S. Army after you graduate.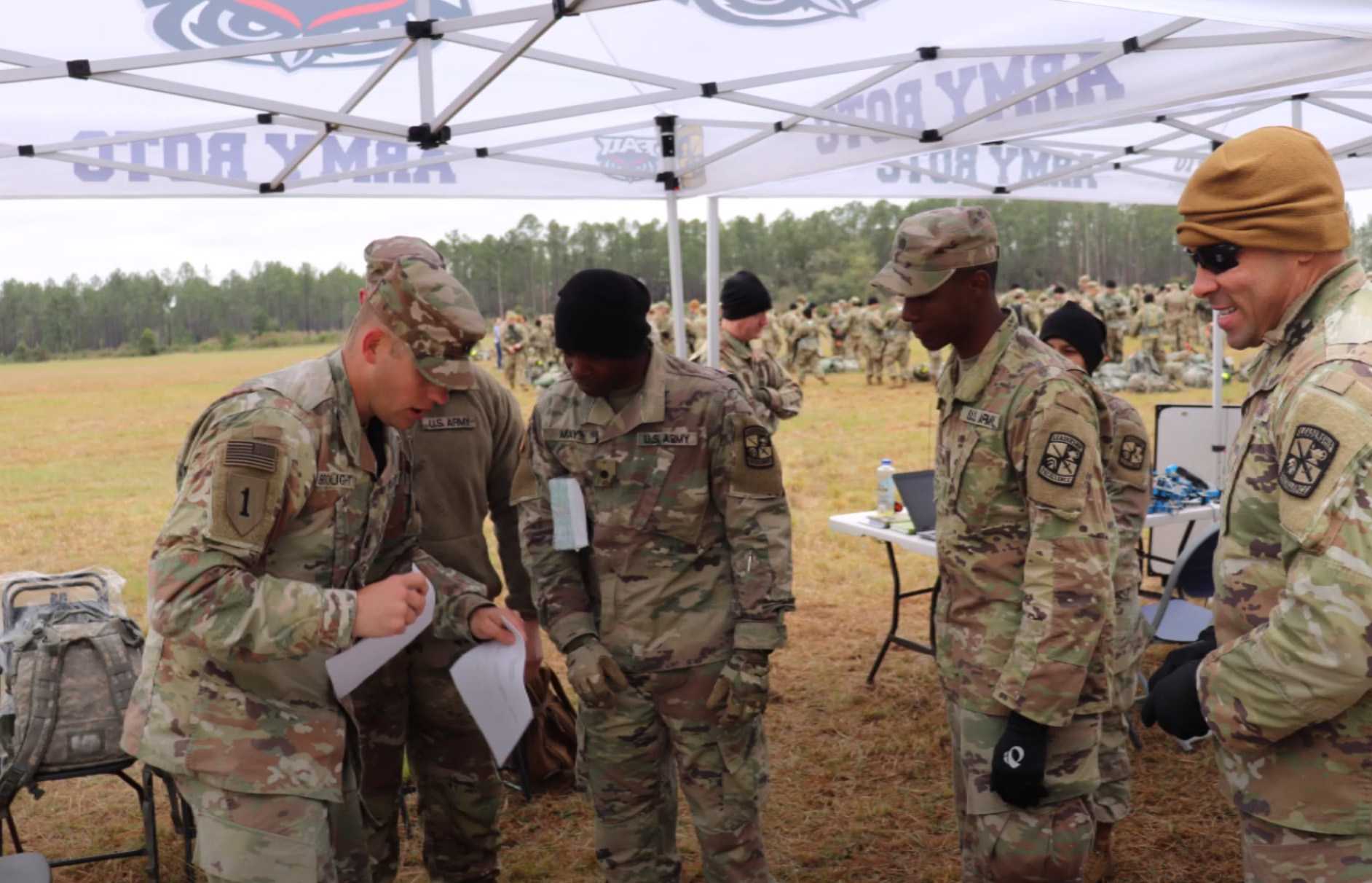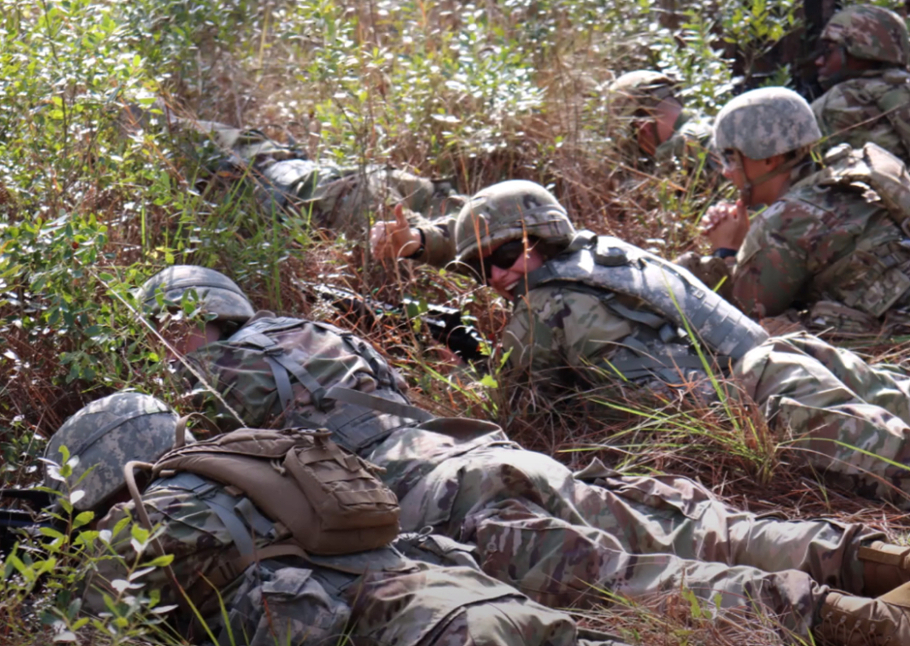 Summer Training
Cadet Summer Training (CST) consists of a Basic Camp and an Advance Camp and is a vital aspect of the Army ROTC program. They are centralized at Fort Knox, KY. Basic Camp is intended as an introduction to Army ROTC, assuming no prior knowledge, while Advance Camp is a capstone course.
Basic Camp is primarily a resource for qualifying Cadets for the Advance courses if they do not meet the Advanced Course requirements. Attendance for Advanced Camp normally takes place in the summer following the MSIII year. Training is rigorous and intense, both physically and mentally. All contracted Army ROTC Cadets must successfully pass Advance Camp to receive a commission.
Is ROTC Compatible with Other Majors?
Yes it is!
Army ROTC cadets are allowed to major in nearly all academic areas. Sure, there are some time demands and some voluntary extracurricular activities in ROTC but you will emerge more mature and a better time manager than most.
Army ROTC provides the best leader development program in the world with combined classroom, education and hands-on leadership training.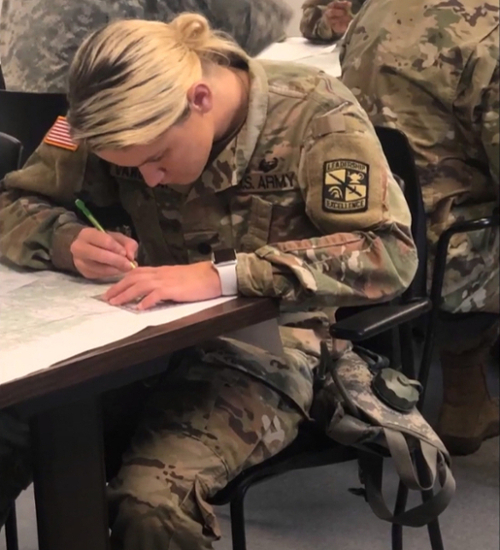 NSU Army ROTC:
Phone: 954-262-8510 or 954-262-8509
Fort Lauderdale/Davie Campus
3300 S. University Drive,
Fort Lauderdale, FL, 33328-2004
Have a question? Email us.
If you're a high school senior and interested in an Army ROTC 4-year scholarship, apply online:
Follow NSU ROTC