High School Seniors
Scholarship allocations vary by year and type of scholarship.
The scholarship process typically includes three rounds of evaluation. To make yourself the most competitive, complete your application for both the university and the Army ROTC scholarship as soon as possible.
We award scholarships based on an internally created order of merit list (OML). The OML gives us a tool to evaluate scholarship candidates by ranking individuals based on the following: SAL criteria or Whole Person Score (WPS), interview, and Scholarship Board.
If you're a high school senior, your first step is to apply (and be accepted) to Nova Southeastern University:
National ROTC Scholarship
Here are a few tips to make you more competitive for an Army ROTC National scholarship to Nova Southeastern University:
Select NSU 1st or 2nd when applying online
Be accepted to NSU (or at a minimum have applied)
Be physically qualified (DODMERB Medical Physical)
Pass an Army Physical Fitness Test (APFT)
Be a SAL (the more credentials, the better).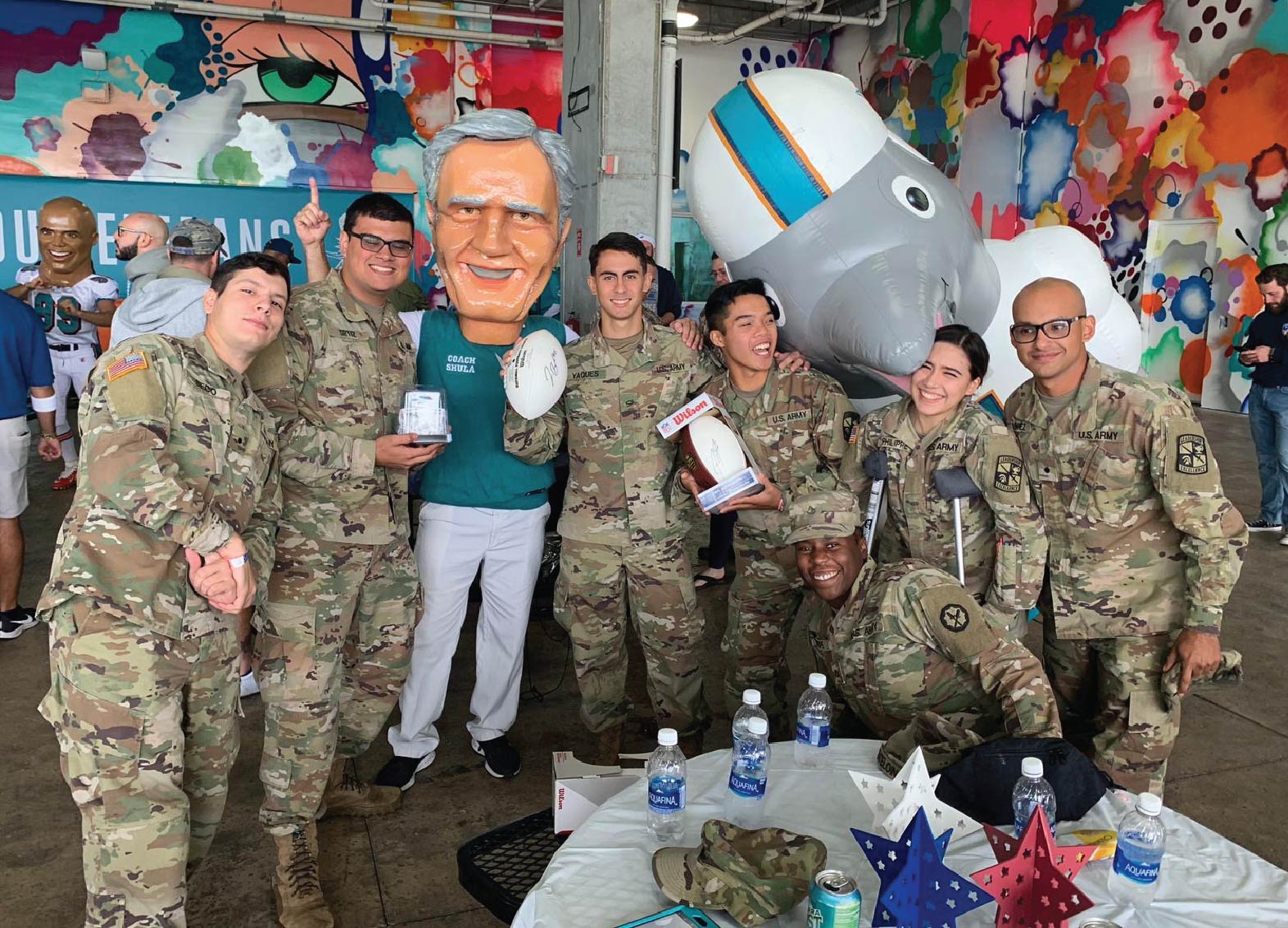 Any Army ROTC Cadet who receives the 3 or 4-year National ROTC Scholarship automatically receives the ROTC-Plus Award from NSU, covering your first year's tuition for 3-year recipients and Food and Housing for 3 and 4-year recipients. This award constitutes a full ride for all semesters the Cadet is on Scholarship.
The application requires you to provide follow-up documentation and complete a physical (at no cost to you) at a later date. The deadline for Army ROTC scholarships for each school year (SY) is December 1 of the year before entry; i.e., If you want a scholarship for fall, you must have your application in by December 1. You can start applying online in mid-July (or soon after). The earlier you complete the application process, the better your chances of receiving a scholarship.
NSU Army ROTC:
Phone: 954-262-8510 or 954-262-8509
Fort Lauderdale/Davie Campus
3300 S. University Drive,
Fort Lauderdale, FL, 33328-2004
Have a question? Email us.
If you're a high school senior and interested in an Army ROTC 4-year scholarship, apply online:
Follow NSU ROTC