BitLocker encryption on the USB flash drive will automatically launch once the flashdrive is plugged into the Nova Computer. The screen below will display: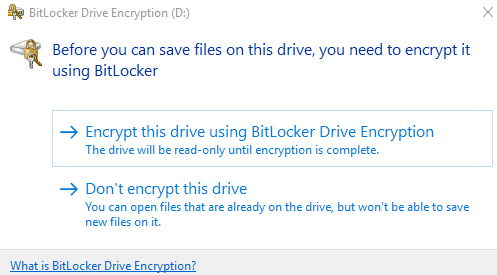 By selecting the first option the next step will prompt for establishing a password.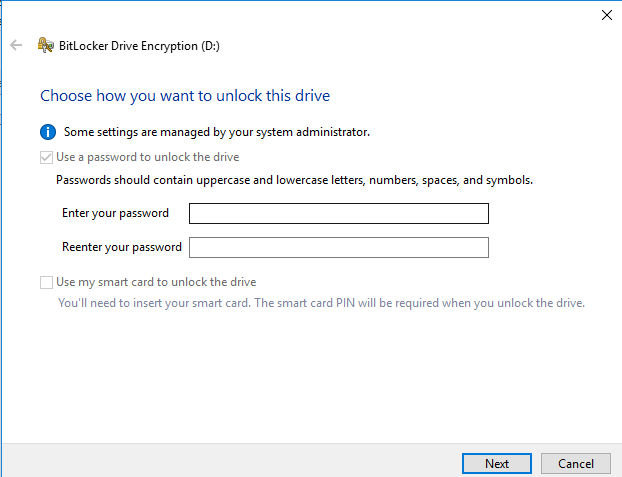 Enter the password following the complexity requirements outlined above. Click Next button.
You are now ready to encrypt the drive. Select
Start Encrypting
button below to start the process: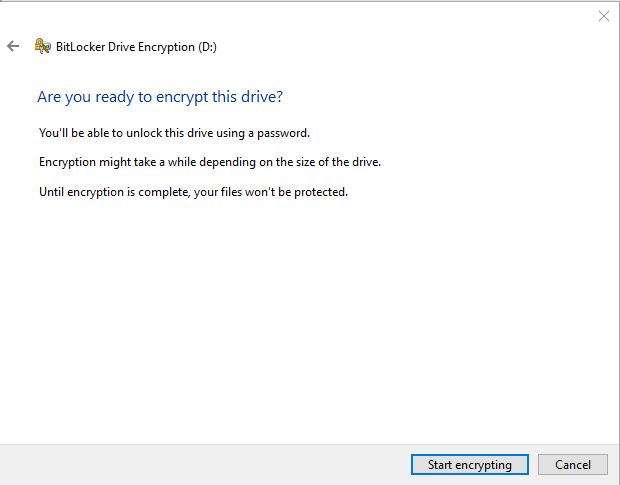 Do not remove the USB flash drive until the encryption process is complete.  How long the encryption takes depends on the size of the drive. USB drive encryption take approximately 6 to 10 minutes per gigabyte to complete.
Once the encryption process completes you will be notified by a window.

The encryption process does the following:
1. Adds an Autorun.inf file, the BitLocker To Go reader, and a Read Me.txt file to the USB flash drive.
2. Creates a virtual volume with the full contents of the drive in the remaining drive space.
3. Encrypts the virtual volume to protect it.USB flash drive encryption takes approximately 6 to 10 minutes per gigabyte to complete. The encryption process can be paused and resumed provided that you don't remove the drive.