Upon acceptance of the Canvas Course e-mail invite sent to your NSU e-mail address, you will be directed to login to SharkLink using your assigned Username and Password: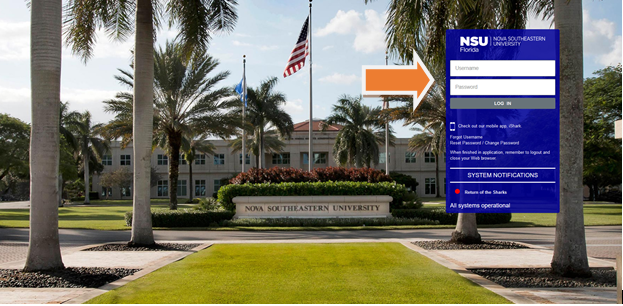 2. Upon accessing the main course page, choose the "Getting Started" icon to proceed with a quick overview prior to the NSU HIPAA Privacy, Security and Research Orientation Training course loading: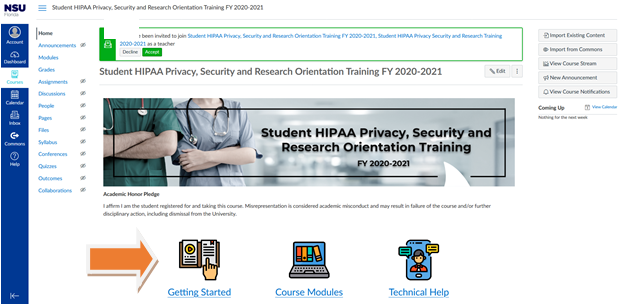 3. The training takes approximately 2 hours to complete, and consists of the following modules:
a. HIPAA Privacy & HIPAA Privacy Quiz
b. HIPAA Security & HIPAA Security Quiz
c. HIPAA Research & HIPAA Research Quiz
d. HIPAA Confidentiality and Need to Know Agreement
e. HIPAA Certificate of Completion
4. An NSU HIPAA Certificate of Completion will be issued only upon execution of the HIPAA Confidentiality and Need to Know Agreement, as well as achieving a score of 8/10 on each HIPAA quiz.
5. Technical Assistance Questions for the On-Line HIPAA Training Course in Canvas:
Call Canvas support at 1-844-865-2568.
6. Non-Technical Assistance Questions for the On-Line HIPAA Training Course in Canvas:
Call the NSU Office of HIPAA Privacy at (954) 262-4241 || Fax: 954.262.4043