The steps in this page describe how to set up your NSU email account on an Apple computer with macOS Catalina 10.15.6

1. Click the
Mail
icon in the Dock or on Desktop to open the email app.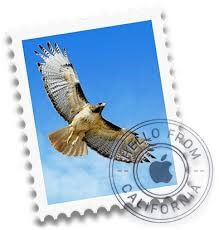 2. From the Mail menu, choose Add Account.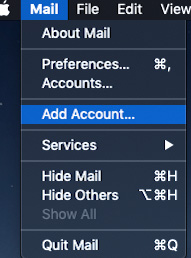 3. Select Exchange.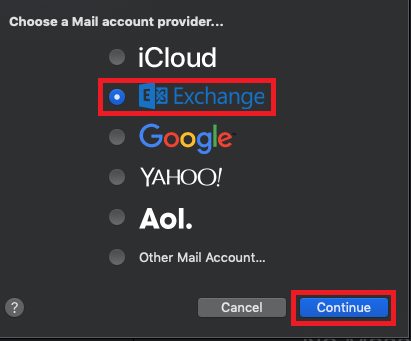 3. Under Name enter your first and last name, under Email Address type your complete NSU email address according to your roll, student: @mynsu.nova.edu employees: @nova.edu. Then click Sign in.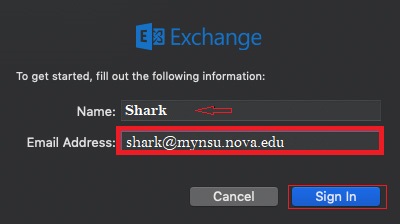 4. Select Sign In.                                          

  For additional security measures you will be redirected to the NSU email login page to complete the  Multifactor Factor Authentication MFA.
   FYI: For first time users that have never log into the NSU email please go to sharkmail.nova.edu to complete the MFA setup
5. Complete all required Field (verify that the Email Address is correct then enter your Sharklink Password) tap Sign in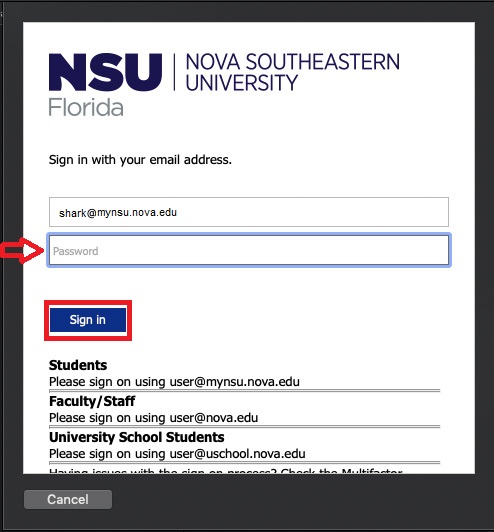 6. Use whichever option was selected for your MFA code delivery, Enter delivered code, Click Verify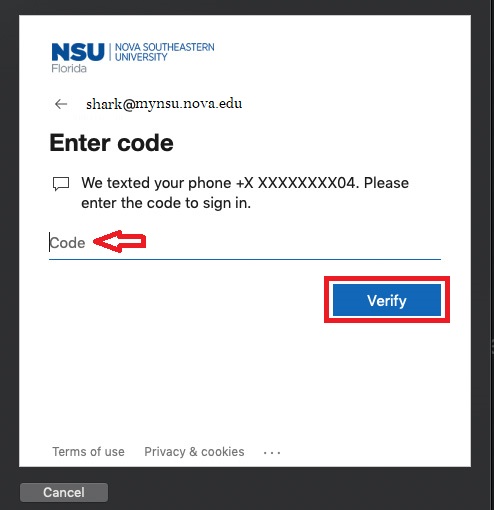 7. In
Select the apps you want to use with this account:
click
Done.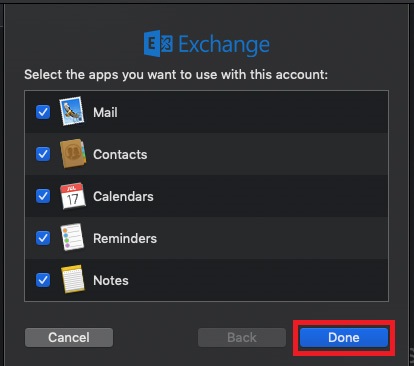 Go back to mail App from the dock or finder to view your emails
In case that you have any technical situation during your SharkMail account setup, please contact the 
Shark IT Service Center at 954-262-4357.