NSU's institutes and Centers have distinct missions to provide academic programs, educational services and training, or conduct scientific research. In this area you can learn more about NSU's cutting-edge research in marine wildlife conservation, coral reef restoration, and cancer therapies. You'll also see how NSU is a leader in business training and education. You will also discover that you're never too old to learn something new at NSU's Lifelong Learning Institute.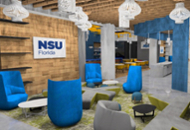 The Alan B. Levan | NSU Broward Center of Innovation (Levan Center) is a public-private partnership between Nova Southeastern University (NSU) and Broward County. The Levan Center of Innovation serves the NSU and Broward County communities resulting in breakthrough ideation, new technologies, job creation, talent skills pipeline, new company formation, and scaling of early-stage and young startup companies through customized programs, events, and wraparound services.
---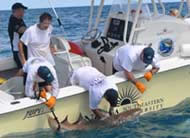 The NSU Guy Harvey Research Institute is a collaboration between the renowned marine artist, scientist and explorer, Dr. Guy Harvey, and Nova Southeastern University's Oceanographic Center. The mission of the Guy Harvey Research Institute is to provide the scientific information necessary to understand, conserve, and effectively manage the world's marine fishes and their ecosystems.
---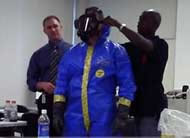 The Institute for Disaster and Emergency Preparedness is a regional and national resource center focused on interdisciplinary training, information dissemination, and technical assistance related to all-hazards preparedness in a global society.
---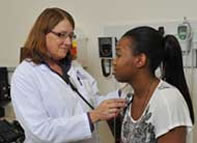 The Institute for Neuro Immune Medicine is a premier research and treatment center for Chronic Fatigue Syndrome and other related Neuro Immune Disorders. The Institute is directed by Dr. Nancy Klimas, Chair of Clinical Immunology at Nova Southeastern University. Dr. Klimas is an internationally recognized figure in the treatment of Chronic Fatigue Syndrome and other Neuro Immune Disorders.
---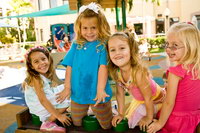 The Jim & Jan Moran Family Center Village, adjacent to NSU's Fort Lauderdale/Davie campus, is a 110,000-square-foot facility that houses early childhood development programs. The center is equipped with advanced technology that facilitates observation, teaching and learning for parents, students and educators.
---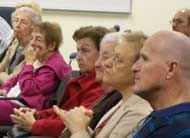 The Lifelong Learning Institute serves the lifelong learning interests and needs of the mature adult and retirement community in Broward County. Through a unique, warm environment, the LLI offers not only challenging educational lectures, but also social opportunities through field trips and participation in NSU special events and lectures.
---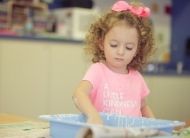 The Marilyn Segal Early Childhood Studies Center is the preeminent center in the field of early childhood, autism and pediatric mental health. The center's three-pronged mission of teaching, service and research provides a strong foundation for children, support for families, academic programs and professional development for leaders in the field.
---
The National Coral Reef Institute's (NCRI) primary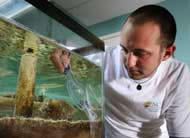 objective is the assessment, monitoring, and restoration of coral reefs through basic and applied research and through training and education. NCRI operates at the Nova Southeastern University Oceanographic Center near Fort Lauderdale, Florida. Through active research and collaborative funding, NCRI undertakes and facilitates hypothesis-based scientific research in emerging reef issues and technologies.