Nova Singers Dedicate Original Choral Anthem to Artistic Director Chuck Stanley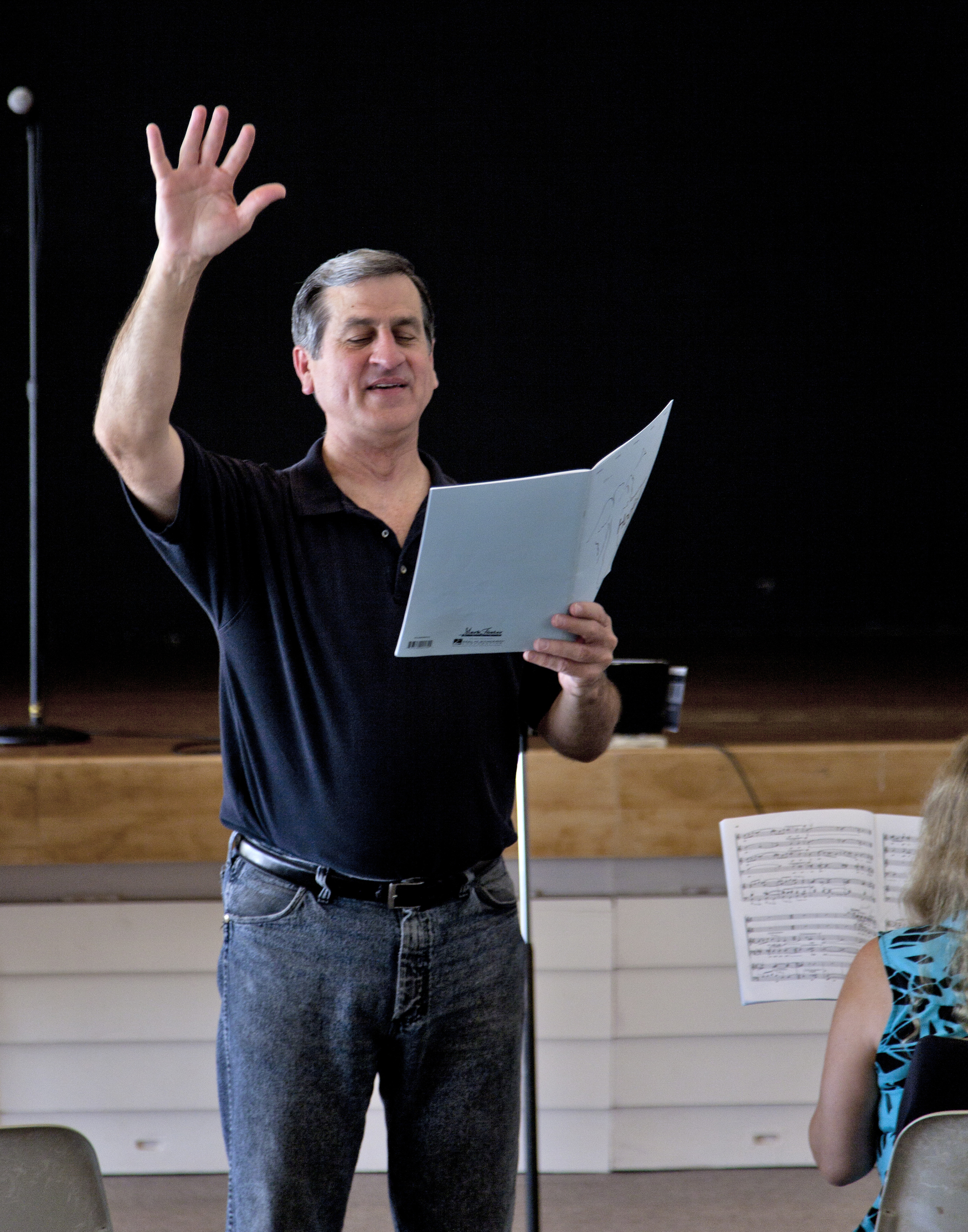 Kicking off a year-long celebration of its 40th anniversary, the Nova Singers premiered an original choral work titled For the Fruit of All Creation, which they dedicated to artistic director Chuck Stanley at a concert in Boca Raton, Florida.
Written by American composer René Clausen, the choral work was commissioned by the Nova Singers as a surprise gift to Stanley and performed at the concert at St. Paul Lutheran Church on December 6, 2015. The commissioned piece was directed by choir member Jason Campbell and accompanist Anthony Ciotti.
"I was surprised, humbled, and deeply honored to learn that the choir had commissioned a new work in my honor from one of my favorite composers, Rene Clausen," Stanley said. "For 10 years, I attended the weeklong René Clausen Choral School during the summers and consider René Clausen one of my mentors. We already have 10 compositions by Dr. Clausen in our music library, so their choice of composer was especially meaningful to me."
"Chuck is an incredibly dedicated director," said Melissa Dore, a member of the Nova Singers and director of academic support and administration at NSU's Halmos College of Natural Sciences and Oceanography. "The Singers decided that we wanted to commemorate his hard work. We thought this piece would show his love of music and the joy it brings to him and those who hear it."
"In addition to the 150 singers, many of my friends and family knew about this commission and were able to keep me completely in the dark," Stanley said. "The commission process took almost a year, and in the last month the singers were rehearsing secretly to prepare the piece for performance. They were successful in surprising me!"
Stanley is a charter member of the Nova Singers. A Fort Lauderdale native, Stanley began his musical career at the age of 14 as church organist and choir director. Since that time, he has served Roman Catholic and Methodist churches in South Florida. He serves as director of traditional worship ministries at Christ Church in Fort Lauderdale, a position he has held for almost 30 years.
An accomplished organist and respected church music director, Stanley is a past dean of the American Guild of Organists. He was the Nova Singers' associate director before becoming artistic director upon the retirement of founding director Peggy Joyce Barber.
When he was president of Nova Singers, Stanley coordinated the group's 15th anniversary international tour to Germany and Austria in 1988. He was the driving force behind the choir's 2006 tour to Italy, where their concerts included performances at St. Peter's Basilica in Rome.
In the U.S., Stanley has led performances in Washington, D.C.; New York City; and Chicago, where the Nova Singers performed Requiem for the Living by composer Dan Forrest. In March 2014, the Nova Singers premiered Forrest's Requiem to the South Florida performing arts community.
The chorus' anniversary celebration will culminate in a 10-day European tour led by Stanley with concerts in Budapest, Vienna, and Prague in July 2016.
About the Original Choral Anthem
"For the Fruit of All Creation celebrates and gives thanks to God for gifts bestowed on us and creation," Stanley said.
The work's text was written by the Rev. Fred Pratt Green.
Composer René Clausen is conductor of The Concordia Choir and a professor of music at Concordia College in Moorhead, Minnesota. His works are widely performed by high school and church choirs while his more technically demanding pieces have been performed and recorded by college and professional choirs. He also is the artistic director of the Concordia Christmas Concerts which are featured by PBS stations worldwide.
Clausen is a frequent guest conductor, guest composer and lecturer, both nationally and internationally. He has conducted All-State choirs in more than 15 states. Prior to his appointment as conductor of The Concordia Choir, Clausen was director of choral activities at West Texas State University, Canyon, Texas, and assistant professor of choral music at Wichita State University.
"When René Clausen publishes this piece, every copy will contain a dedication of the piece to me and the Nova Singers on our 40th anniversary. As other choruses purchase this music, they will see that this music was commissioned by the Nova Singers of NSU," Stanley said.