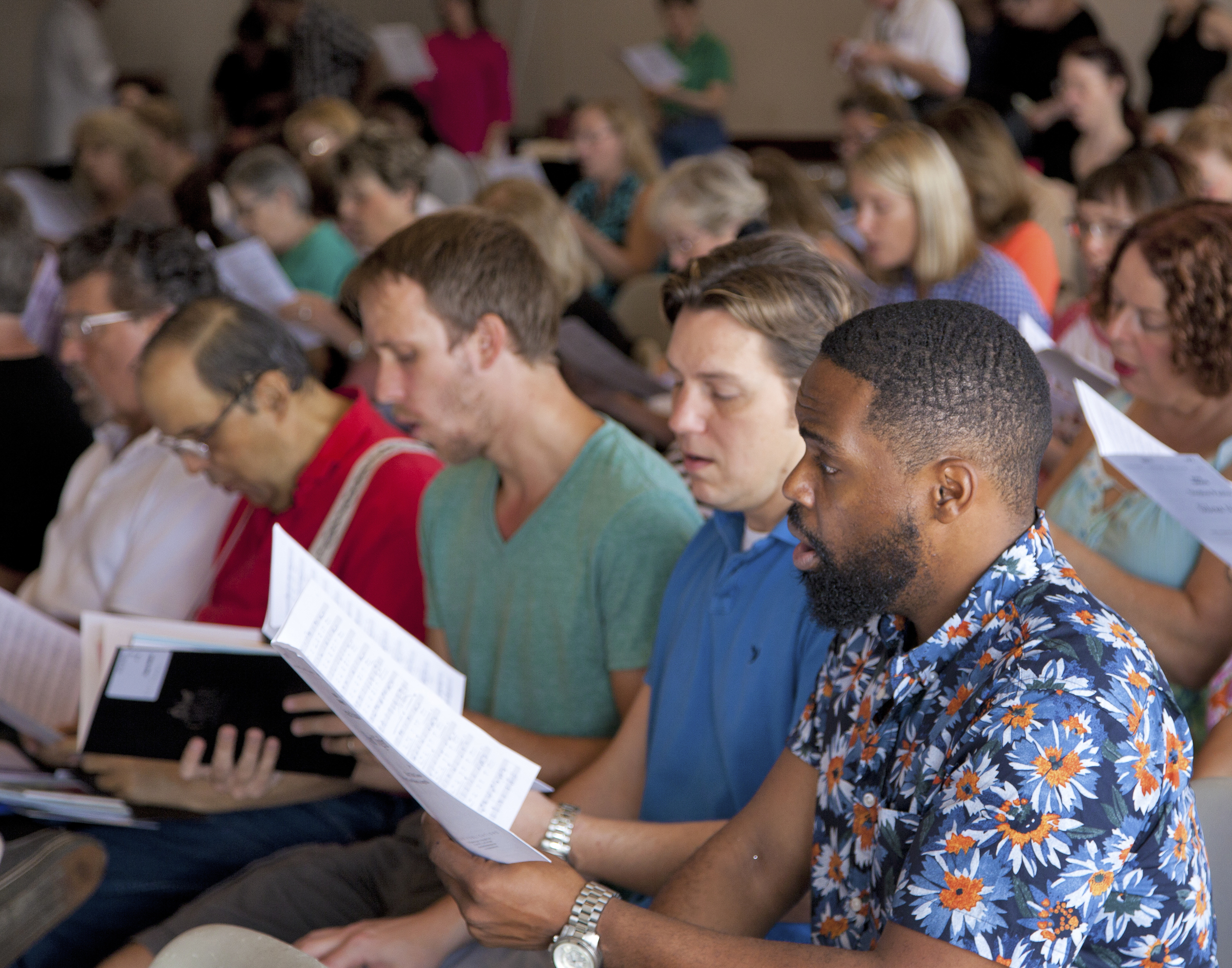 The Nova Singers is an adult (teens through senior citizens) community chorus in South Florida. Auditions are open to all who are interested in participating. Membership is limited due to the capacity of the rehearsal room and concert venues.
Auditions are held three times each year:
6:30 p.m. on the last Tuesday in August
6:30 p.m. on the first Tuesday in January
6:30 p.m. on the first Tuesday after the March concerts
Next audition:
January 2nd, 6:30pm 

Christ Lutheran Church
1955 E Oakland Park Blvd
Fort Lauderdale, 33306
The choir is seeking singers of all ranges, especially tenors and basses.
To register for the next audition, please complete and submit this audition form.
During the audition, potential members are asked to sight-read a short passage of music. Please do not bring prepared selections, music, or CDs to your audition. Your voice is all you need!
If you have any questions, or would like to schedule an audition, email novasingers@nova.edu.
Click here to read about the experiences of NSU students who joined the Nova Singers.
Rehearsals
Members are expected to attend and participate in weekly rehearsals.
Every Tuesday
7:00–9:45 p.m.
 
Requirements
Choir members are expected to dedicate some time each week to studying and practicing the music between rehearsals. While the ability to perfectly sight-read is not a requirement, potential singers must demonstrate an awareness of musical notation and a sensitivity to blending their voice with others.