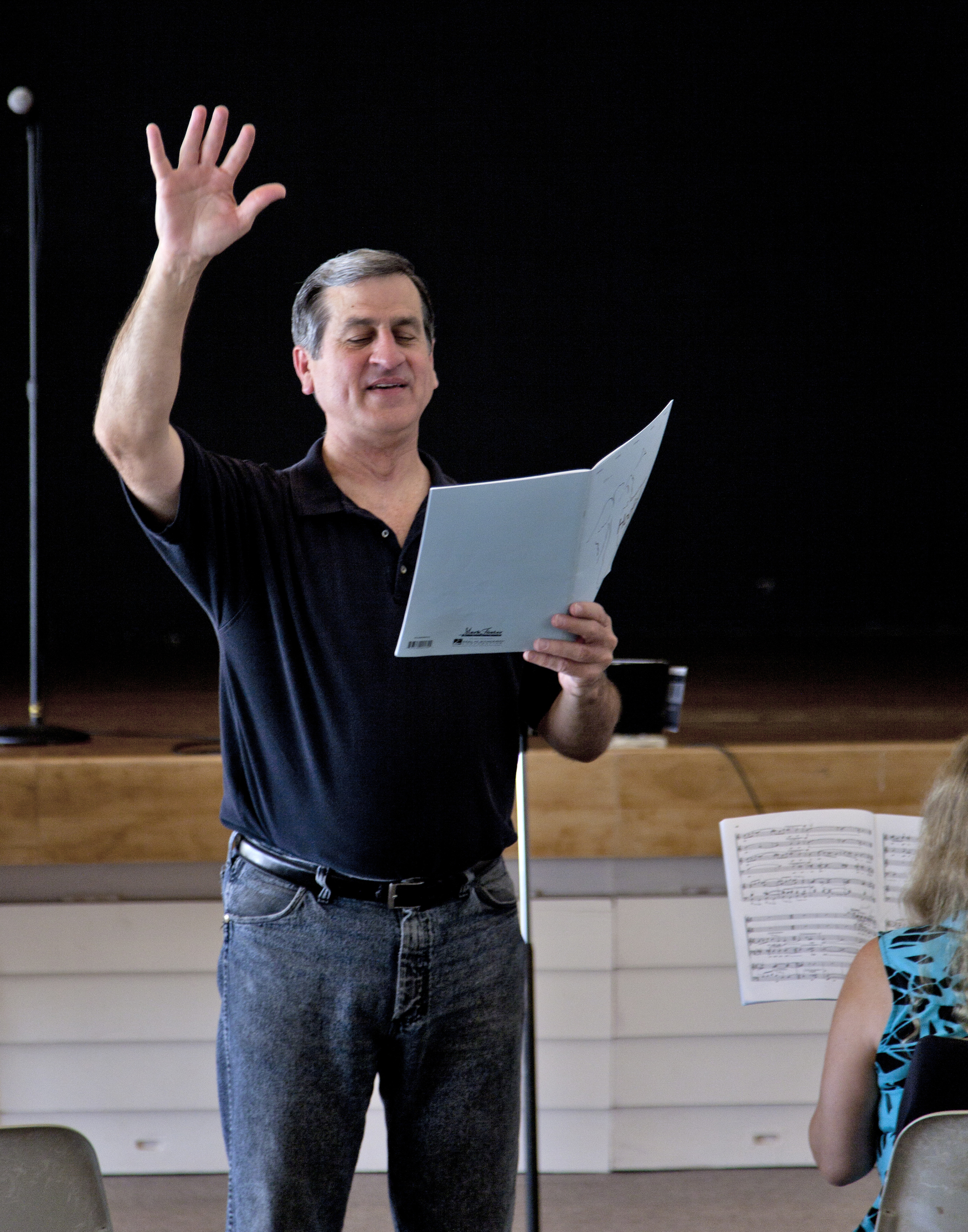 Welcome to the Nova Singers community chorus.
Whether you are a potential singer, audience member, or contributor, thank you for your interest in the Nova Singers, an organization committed to excellence in choral singing of both the "classics" and the great choral literature being composed today.
Born out of our founding director's vision of "keeping choral music alive," the Nova Singers is excited to explore all genres of music from the choral giants of times past and the modern sounds of Broadway, to the melodious and close harmony sounds of today's choral giants! Each musical piece is a group adventure in exploring the genius of the composer. 
While creating beautiful choral sounds is our goal, the Nova Singers is also focused on creating a "family-style" atmosphere where everyone is welcome. Once you become a member of the Nova Singers, you won't want to leave. In fact, more than 25% of our members have sung with us for more than 25 years! In addition, there are eight members of the chorus (including myself) who sang in the first Nova Singers' concert in 1976 and are still singing with us today.
What a journey this has been! From that small band of singers in the living room of our founding director, Peggy Joyce Barber, we have grown into a well-respected choral organization that has sung locally, nationally and internationally, while maintaining a music library of more than 700 titles. We have performed in Germany, Austria, Switzerland, Italy—including the Vatican—and are preparing for our 50th Anniversary Concert Tour of Budapest, Vienna, and Prague.
I invite you to become a part of our vision as we work together to create beautiful choral sounds. Membership in a choral organization is inspirational, educational and just plain fun.
Finally, I extend a heartfelt thank you to Nova Southeastern University, and especially Dr. Abraham Fischler, for their great partnership and generous support in our quest to keep choral music alive in South Florida. Without their aid, we might not have made it to our 48th concert season!
Let the music-making begin!
Sincerely,
Chuck Stanley
Click here to read about the original choral anthem dedicated to Chuck Stanley by the Nova Singers.