Configuring Mac mail on a Apple iPad. These screenshots were taken from an Apple iPad Pro with iOS 13.6.
1. The
SETTINGS
icon which should resemble one of these images: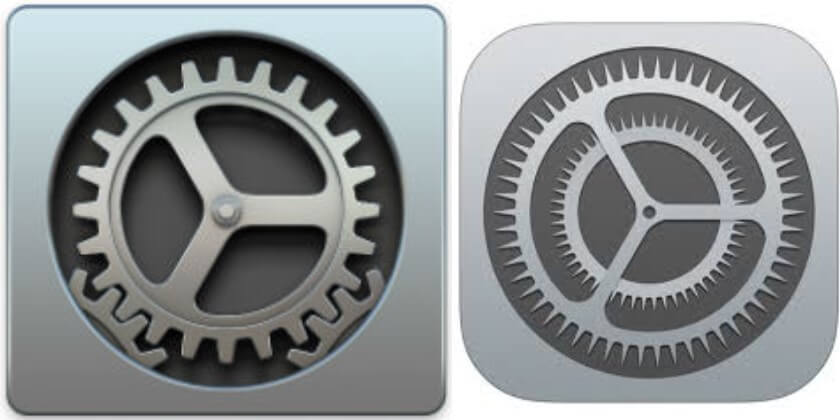 2. Locate and tap SETTINGS from the HOME page of your device.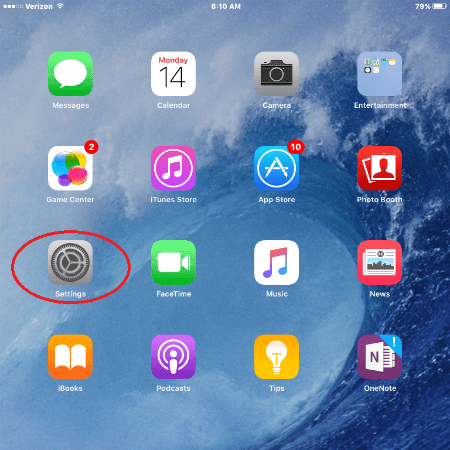 3. Under Settings locate and tap Passwords and accounts. Under Add Account tap Microsoft Exchange.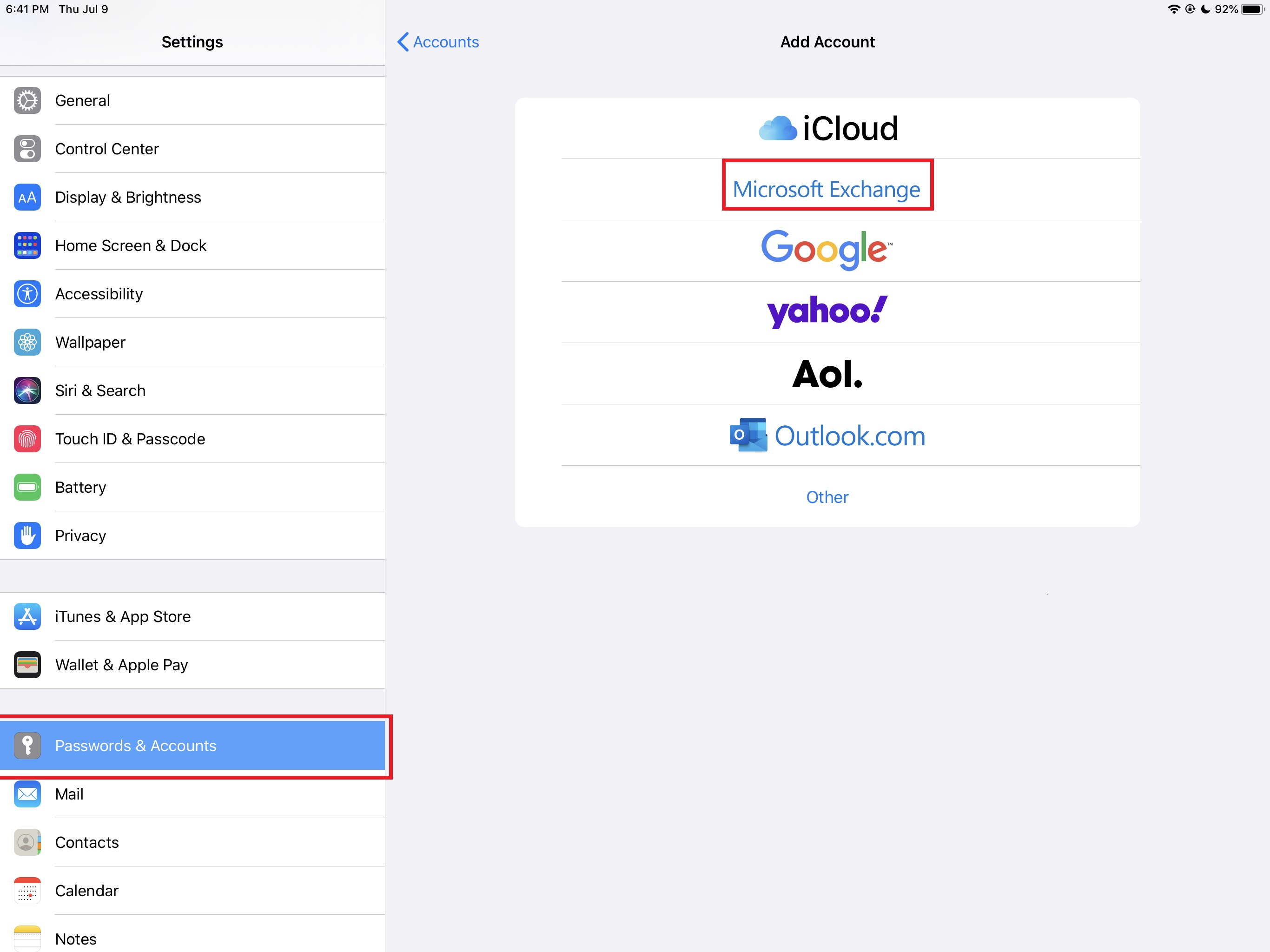 4. Enter your complete NSU email address,  the Description is optional, you may type any name you which to use to identify the sharkmail account, for instance Nova, sharkmail or NSU email your choice! Tap next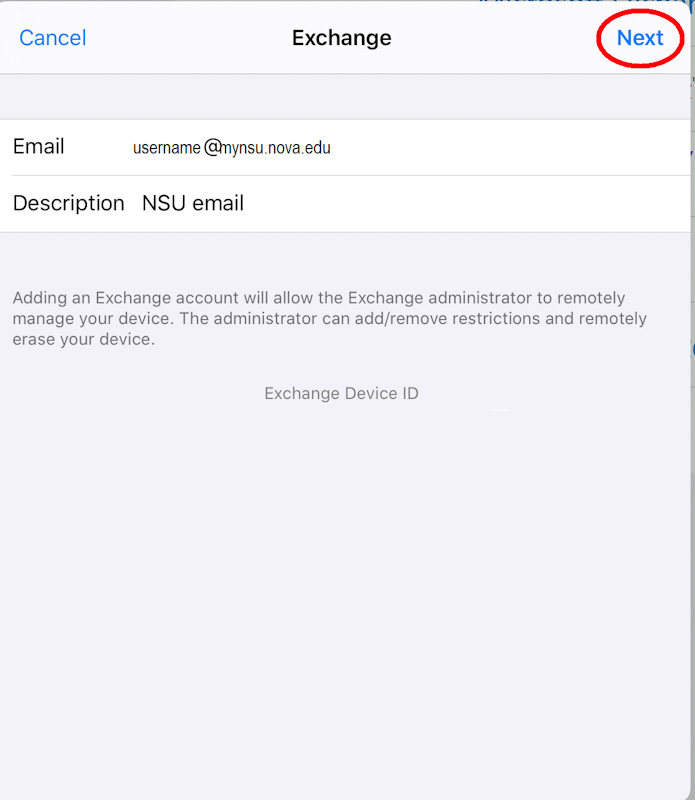 5. Then tap Sign in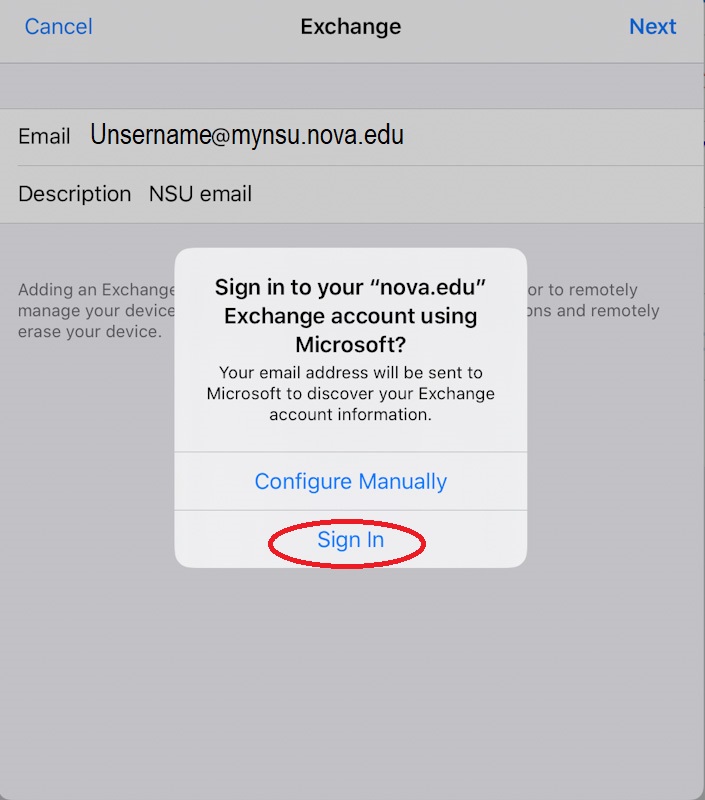 For additional security measures you will be redirected to the NSU email login page to complete the Multifactor Factor Authentication MFA.
     FYI: For first time users that have never log into the NSU email please go to sharkmail.nova.edu to complete the MFA setup
---
6. Complete all required Field (verify that the Email Address is correct then enter your Sharklink Password) tap Sign in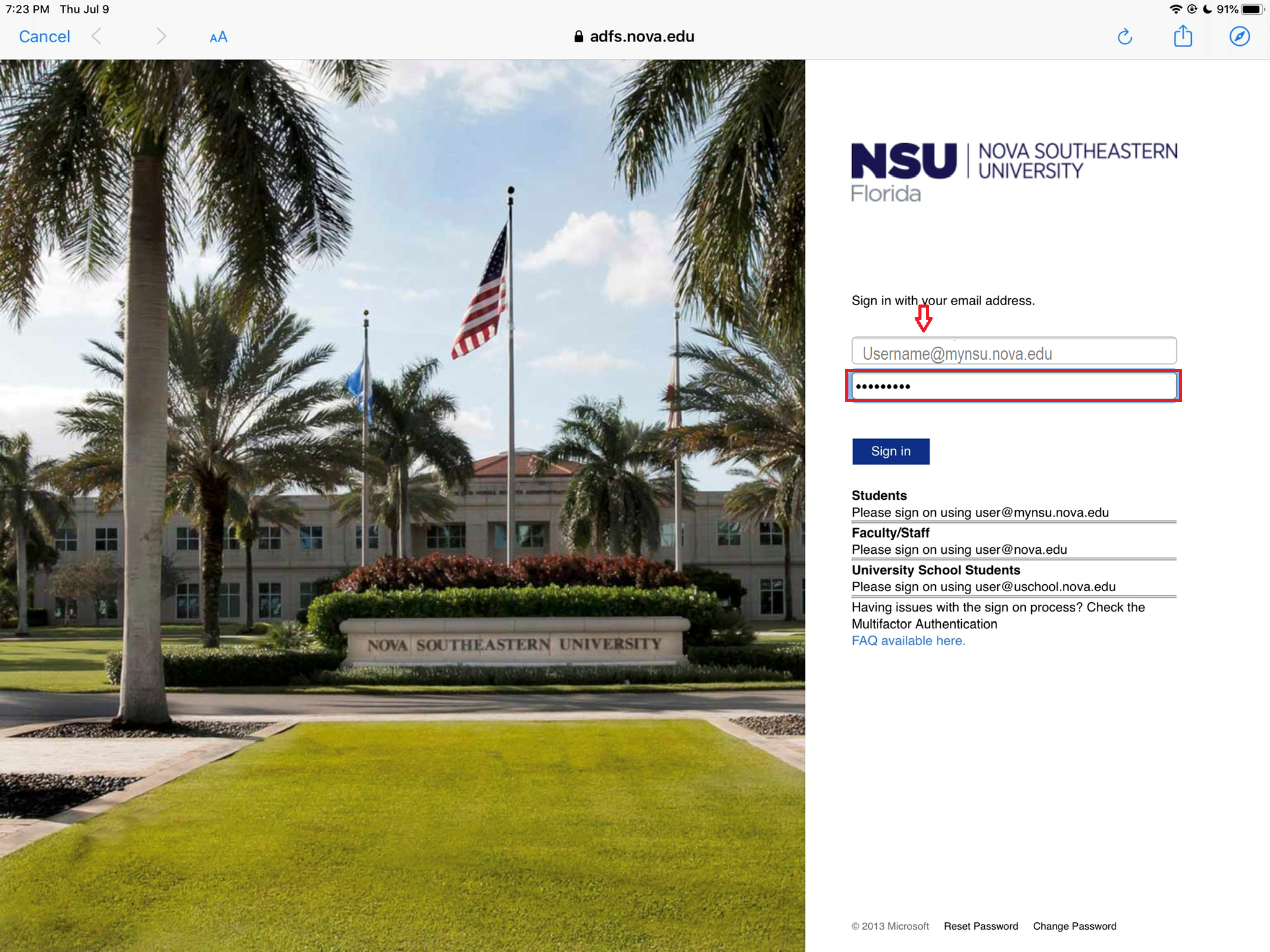 7.Tap Continue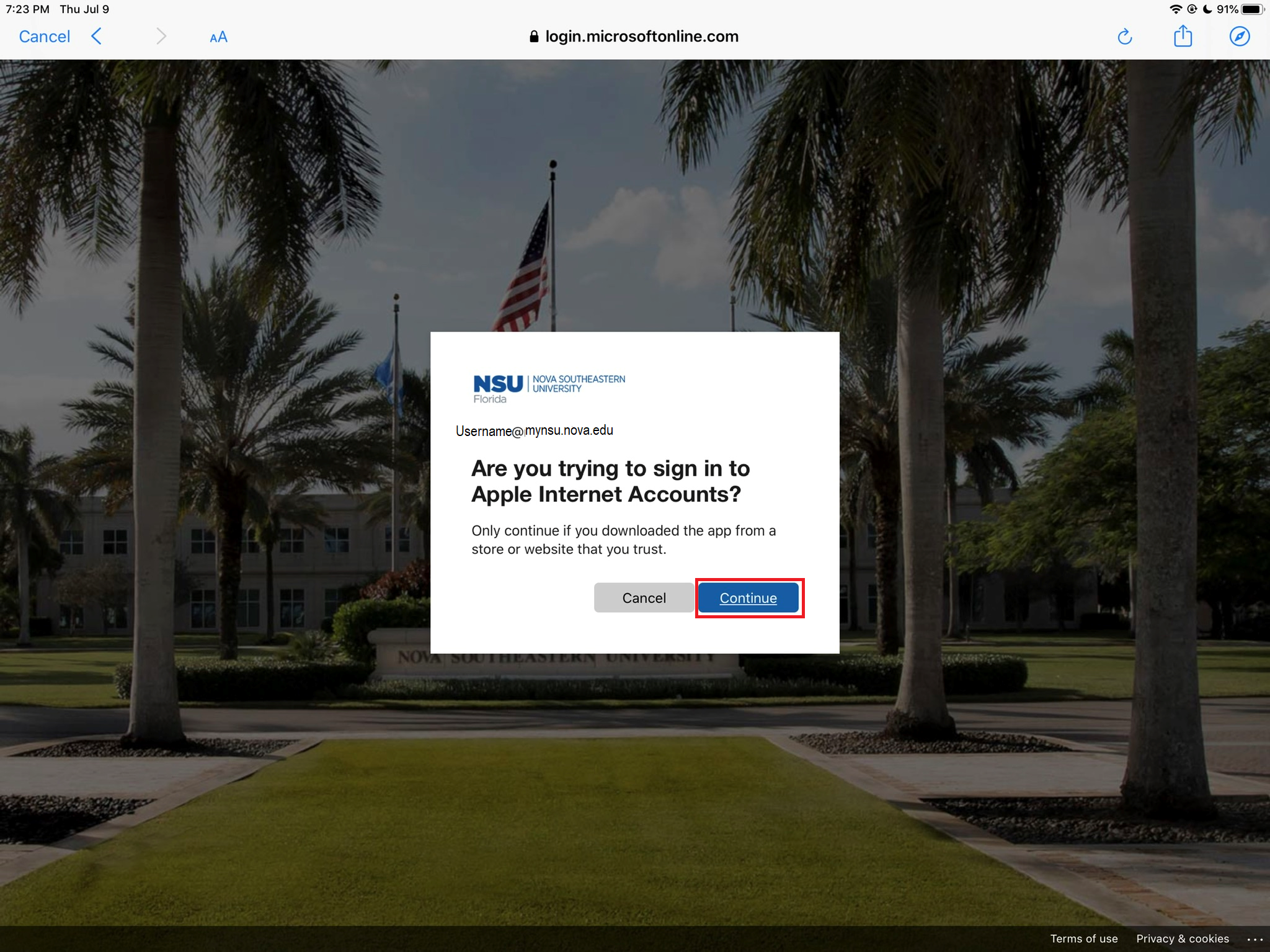 8. Your device will verify the email settings, if everything is correct,  tap Save to add the email account to your device.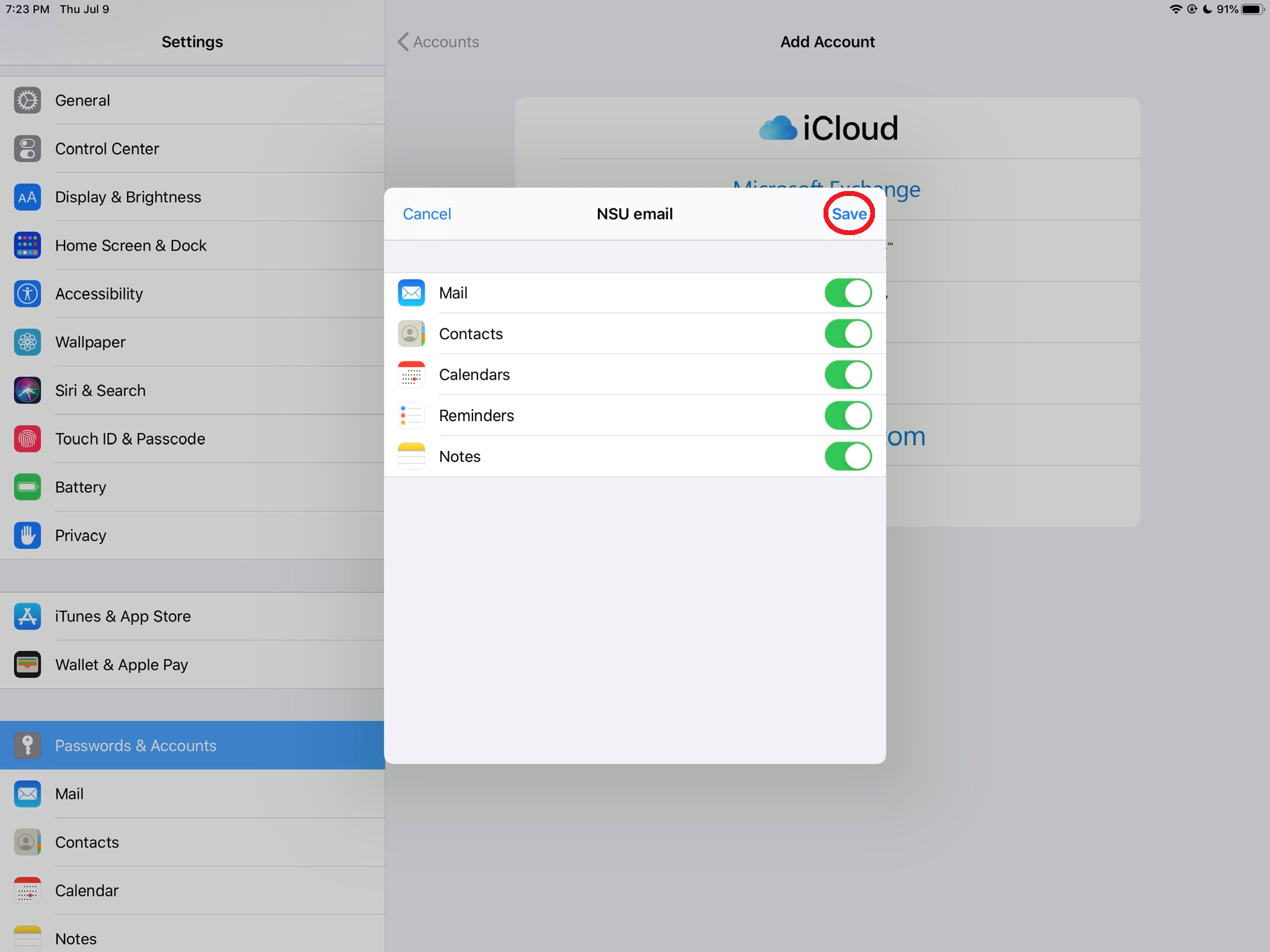 Go to the Mail app to select and view your email account
In case that you have any technical situation to setup your SharkMail account, please contact the Student Support Help Desk at 954-262-4357.