Harry K. Moon, M.D.
(954) 262-0510
(954) 262-3800 (fax)
hmoon@nova.edu
Harry Moon, M.D., was named Executive Vice President and Chief Operating Officer of the University in July 2018. He oversees the units of Enrollment and Student Services, Information Technology, Facilities and Public Safety, Business Services, Internal Audit, NSU Health Clinical Operations, Environmental Health and Safety, Engagement Center, Health Professions Division, Regional Campus Administration, University Library, NSU Art Museum Fort Lauderdale and Grande Oaks Golf Club. Dr. Moon joins the University following a distinguished career in numerous executive positions for Cleveland Clinic Florida. Dr. Moon has been instrumental in the development of medical, research and educational programs in South Florida for the past twenty-five years. As Chief Executive Officer and Chairman of the Board of Governors of the Cleveland Clinic Florida from 1997 to 2003, Dr. Moon led the initial efforts to establish a fully integrated academic medical center in South Florida at a time of dramatic change in the nation's healthcare delivery system. Preceding his appointment as CEO of Cleveland Clinic Florida, Dr. Moon was a staff physician and Chair of the Department of Plastic & Reconstructive Surgery for the Cleveland Clinic Health System and member of the Cleveland Clinic Board of Governors. Most recently, Dr. Moon was founder and president of Himmarshee Surgical Partners, LLC. He also holds an appointment as Clinical Associate Professor of Surgery with NSU's Dr. Kiran C. Patel College of Osteopathic Medicine. Dr. Moon has served on various corporate boards including the Board of Trustees for Florida Gulf Coast University, the Florida Council of 100 and as Chairman of the Broward Workshop. Dr. Moon has written numerous scientific articles and textbook chapters. He received a M.D. from the University of South Alabama, and a B.A. from Tulane University.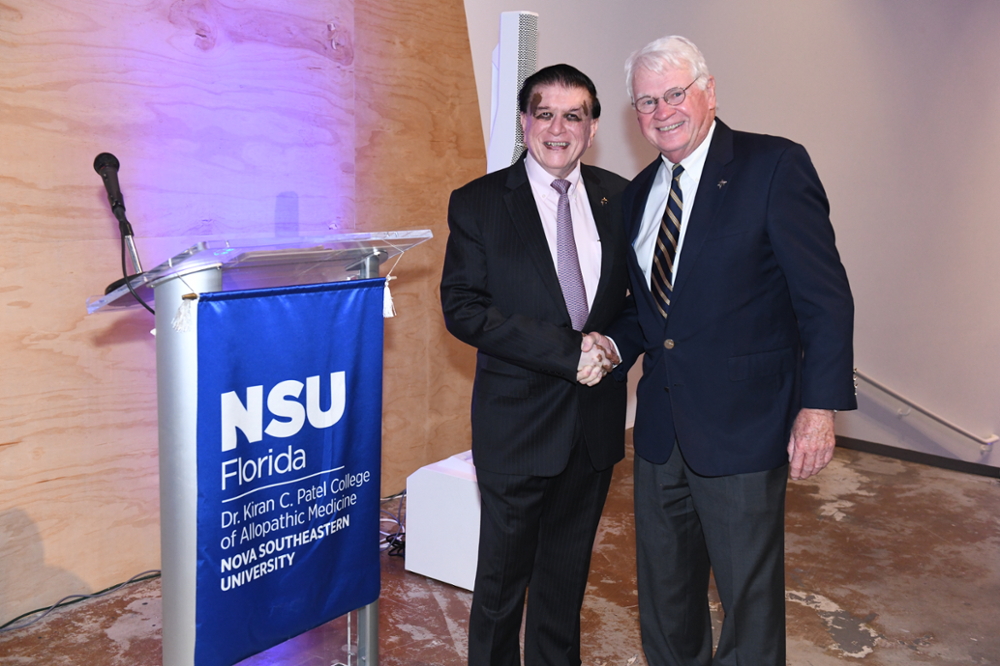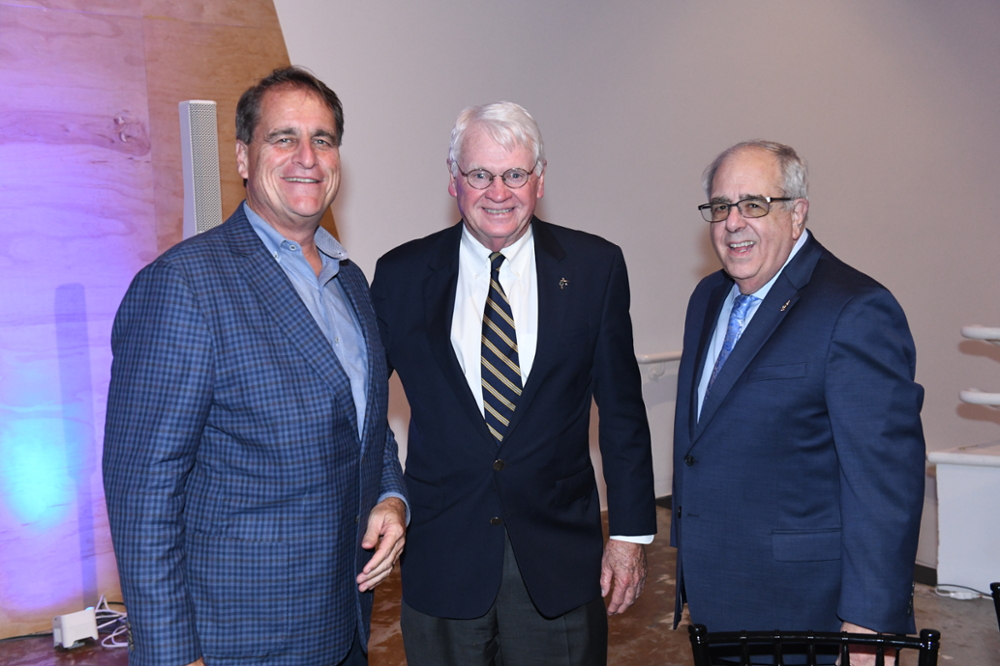 The NSU Dr. Kiran C. Patel College of Allopathic Medicine hosted a Cornerstone Society Reception. Left: Drs. Kiran C. Patel and Harry K. Moon. Right: Former Fort Lauderdale Mayor Jack Seiler and Drs. Harry K. Moon and Irv Rosenbaum.