Welcome to SharkCard Services. Please click on the button below and fill out the application completely. Upon approval, you will receive your SharkCard in 3-5 business days. If you need assistance or you have questions, please contact us at (954) 262-8929 or email nsucard@nova.edu.
***All students MUST be registered for a class PRIOR to requesting a SharkCard***
If you are a new incoming student and wish to pick up your SharkCard when you arrive on campus, please let us know by contacting nsucard@nova.edu so your card can be held and not mailed.
Photo Requirements with Sample Photo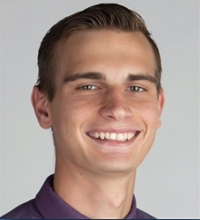 Your photo must look similar to this sample photo.

You must be the only individual in the photo.

The picture should have a light solid color background.
You should be directly facing the camera (no profiles please).

You should NOT be wearing a hat or sunglasses. No filters are allowed.

Do NOT take a photo of your drivers license, passport, or another photo to submit.

Failure to follow these requirements will result in the denial of your request and you will need to resubmit your application. 
You should receive your SharkCard within 3-5 business days after your photo is approved. It is your responsibility to follow up with SharkCard Services if you have not received your NSU ID within this time. If you have any questions, please feel free to contact SharkCard Services at (954) 262-8929 or by email nsucard@nova.edu.