Setting up MFA on your Office 365 account is a simple process and can be completed in about 5 minutes. The video on this page explains how to set up MFA and also explains how to use App Passwords. For step-by-step procedures, please follow this guide:
Sign in to Office 365 with your work or school account with your password by visiting http://office365.nova.edu or http://sharkmail.nova.edu. After you enter Email and Password, you'll see this page:
If the user does not want to use the Microsoft Authenticator App 

 

Select below left corner

"I want to set up a different method."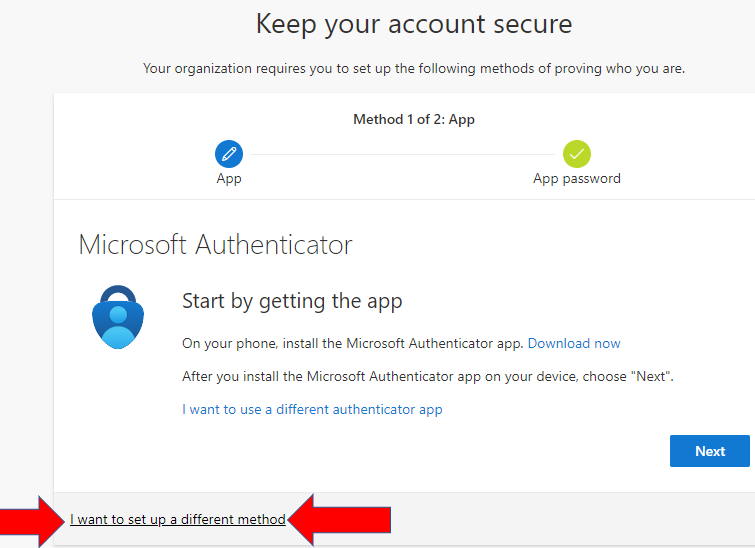 The choose different method options consists of  
Once method has been chosen to select Next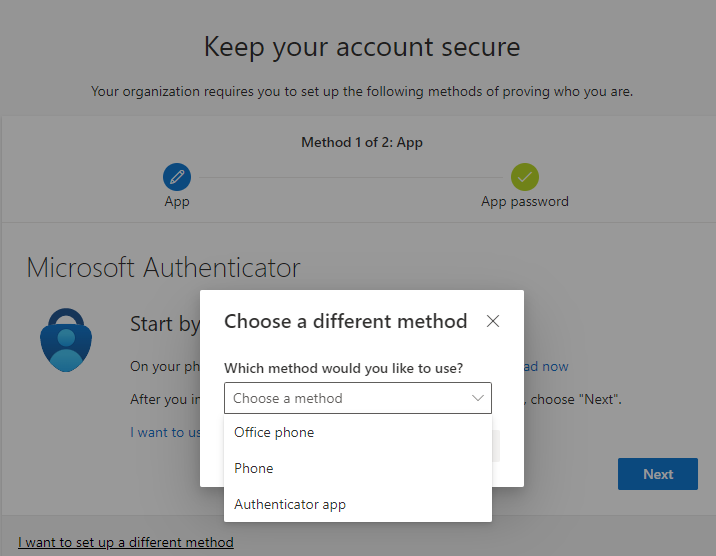 Select your region (ex: united states +1)

 

Enter your phone number with the area code in the box next to that. 

 

Select whether you want text me a code or call me.

 

Then select Next.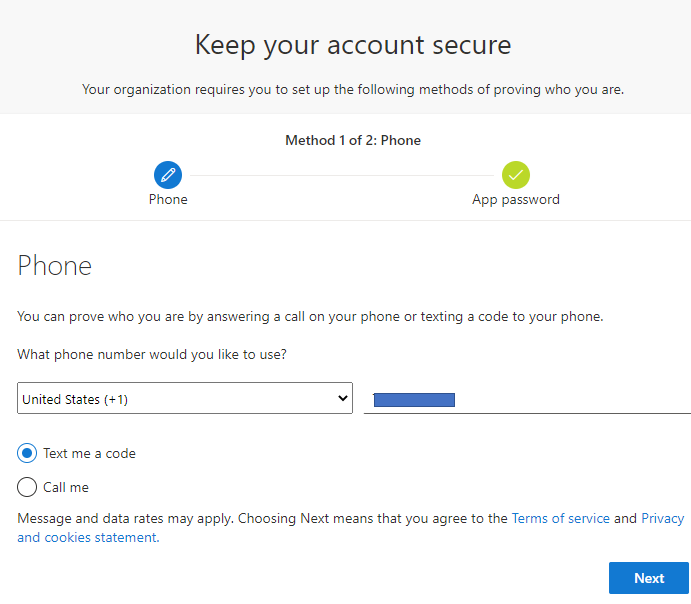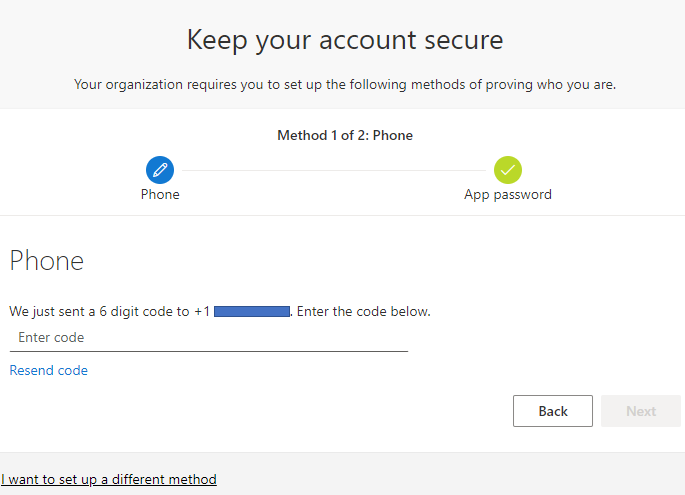 Below is the image that you have successfully registered click next to finish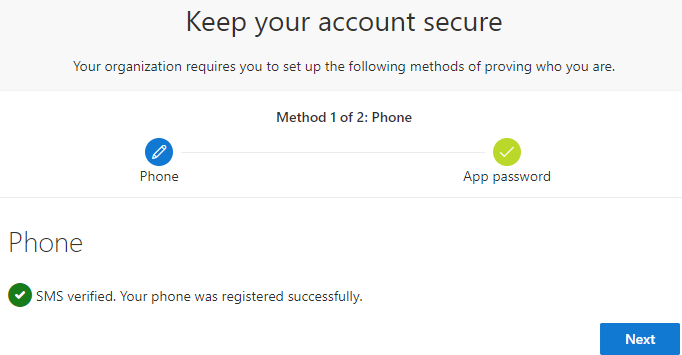 Select Done