Use this if you want the transcript mailed to yourself.
Step 1: Click the dropdown to select one of your address on file, (if you address is not present or current go to update personal information the top right corner to update you address) click Continue to move to the next step.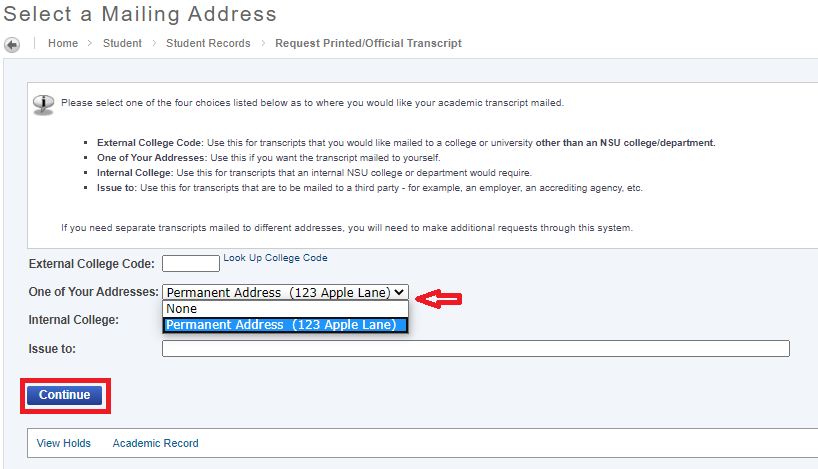 Step 2: Complete indicates required Field, (Transcript type) Verify that your selected address is correct before clicking Continue
FYI: If you require a transcript displaying your full social security number, select the transcript type: Transcript-Full SSN. If you prefer that only the last four digits of your social security number be displayed on the transcript, select the transcript type: Transcript-Partial SSN.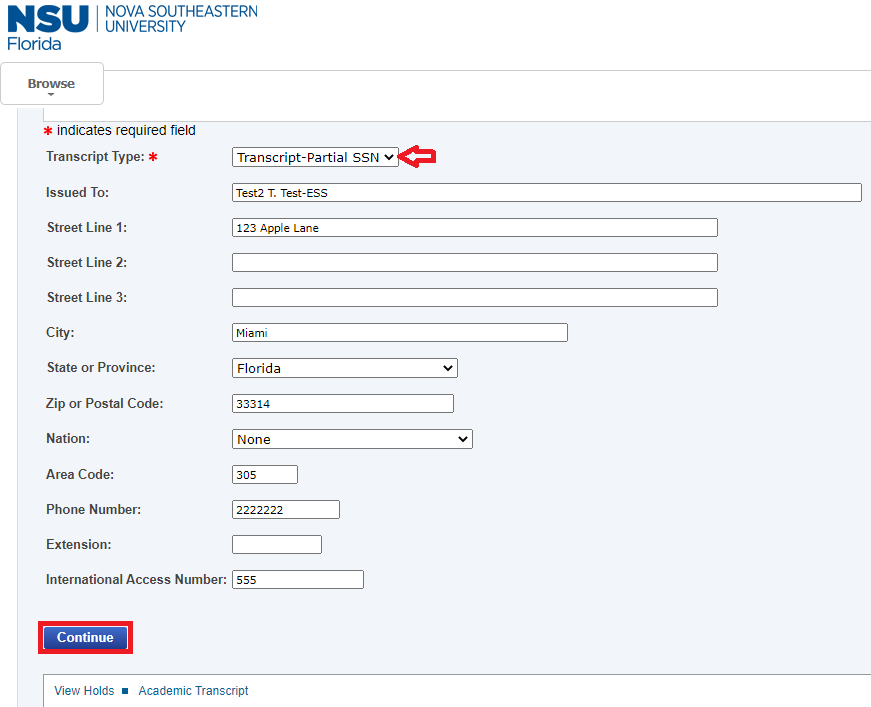 Step 3: Click and select all necessary information accordingly before clicking continue to Transcript Request Confirmation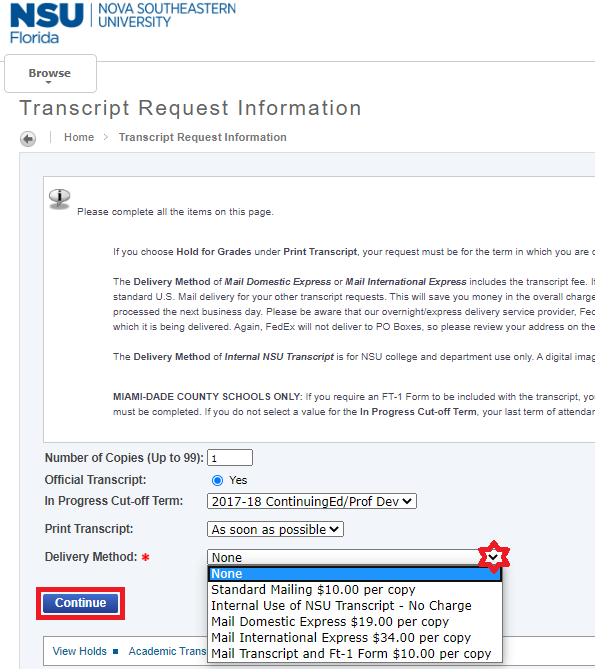 Step 4: Transcript Request Confirmation, Review all information before clicking Submit Request