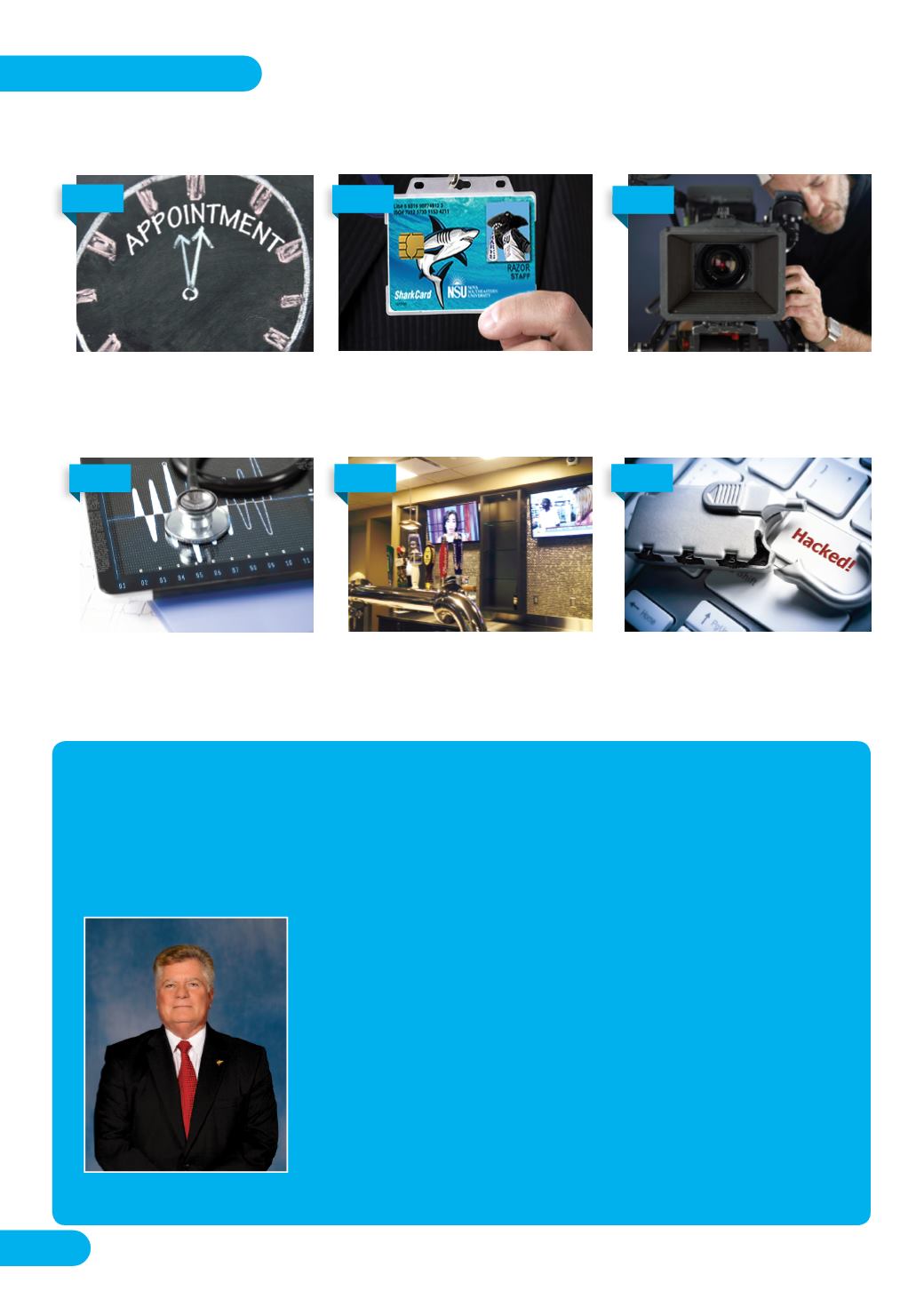 T, Health Care Security Teams
Four staff members have gone through
some extra training and added special
certifications to their credentials.
Online Appointment Scheduler
The Office of Student Success implements
NSU's Online Appointment Scheduler.
Recognizing Fake Antiviruses
Fake antivirus is malicious software
(malware) designed to steal information
from unsuspecting users by mimicking
legitimate security software.
Flight Deck Offers New Look,
The renovation of the Flight Deck Pub
not only included a new look but new
The application reduces the costs of
printing SharkCard brochures and provides
As technology evolves, DMP evolves with
public service show, goes HD.
South Florida summer is turning
up the heat, but that is not slowing
down OIIT as our team continues to
keep up and advance technology
Appointment Scheduler—developed
by OIIT and rolled out in 2008. The
system, which makes it easy for
students to schedule appointments
with their adviser or coach online,
already has scheduled more than
Ongoing education remains
important for our team. Several
of our members have recently
earned training certifications.
As we continue to participate in
browser-based solution for
designing translation and
clinical research databases—
OIIT is also proud to have
helped with the renovated
Flight Deck Pub by adding to
Strategic Support Service unit
is now open on weekends to
help faculty and staff members.
As always, our newsletter
includes some easy tips to help