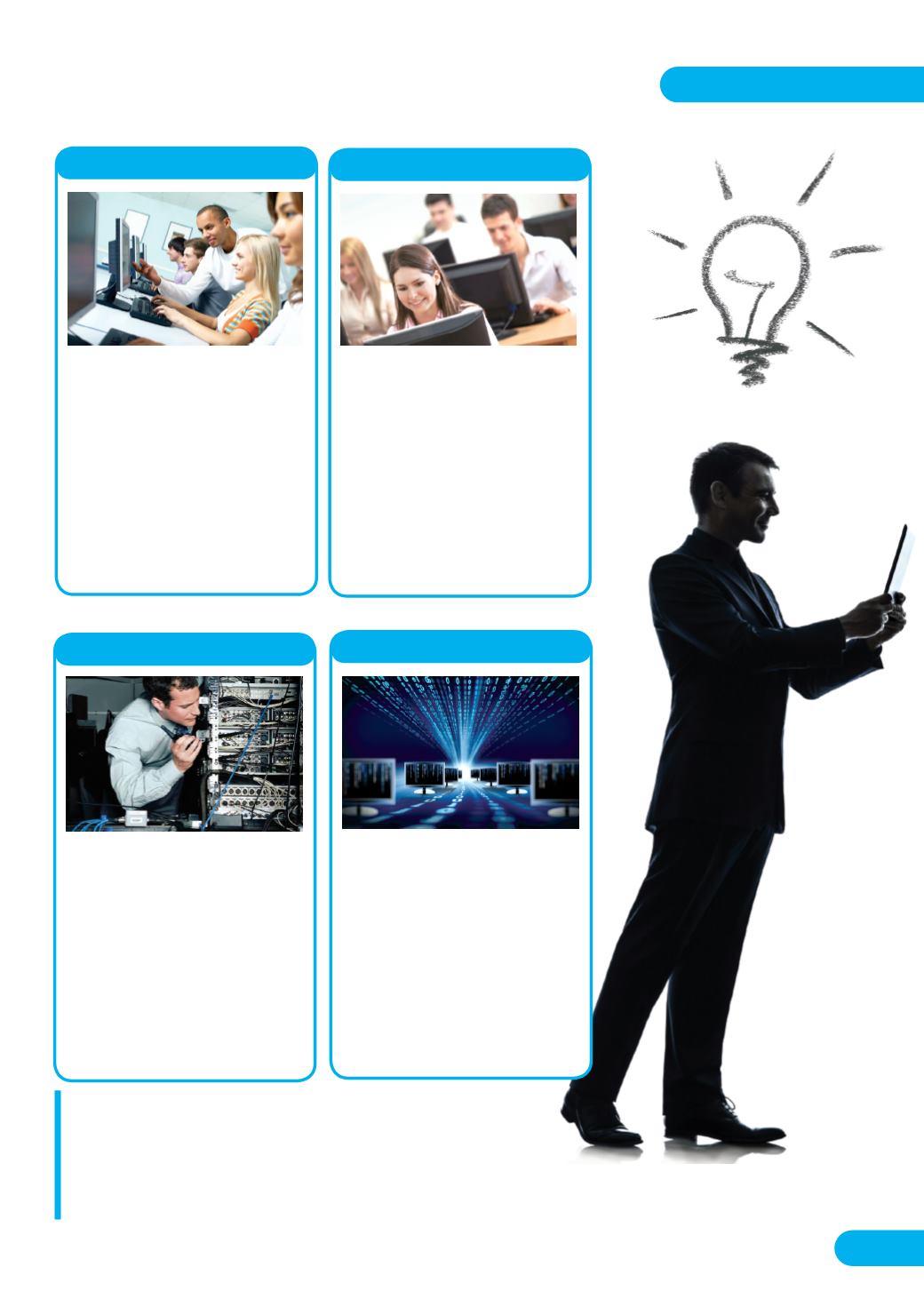 T's Web team is charged with the task
of developing and maintaining NSU's
Web presence. This includes the main
NSU Web site, departmental Web sites,
and several college/school sites.
The Web team works with information
providers in departments, colleges, and
schools throughout the university to keep
Web site content up to date. If you have
any questions, please email the Web
To request services from the Office of Innovation and Information
Technologies, please email all requests to
For more information and direction, please call the
T central office at (954) 262-4910.
Technical Support Services (TSS)
Department is responsible for the
installation and maintenance of PC
hardware, software, desktop antivirus
systems, printers, scanners, and other
peripheral equipment of the university's
If you are having a technical issue with
any NSU-supplied hardware or software,
Services department at (954) 262-4900
The Computing Facilities and Field
Engineering Department designs,
maintains, and supports computer
labs, electronic classrooms, and smart
classrooms on all campuses. The
department provides software and
teaching tools for students, faculty and
staff members, and other lab patrons. It
conducts tutoring sessions for students
needing assistance with software skills.
If you have any questions or concerns,
please call (954) 262-4700.
The Technology Training Services team
offers Blackboard, Microsoft Office
applications, and administrative systems
courses in multiple formats.
view the training calendar and to sign