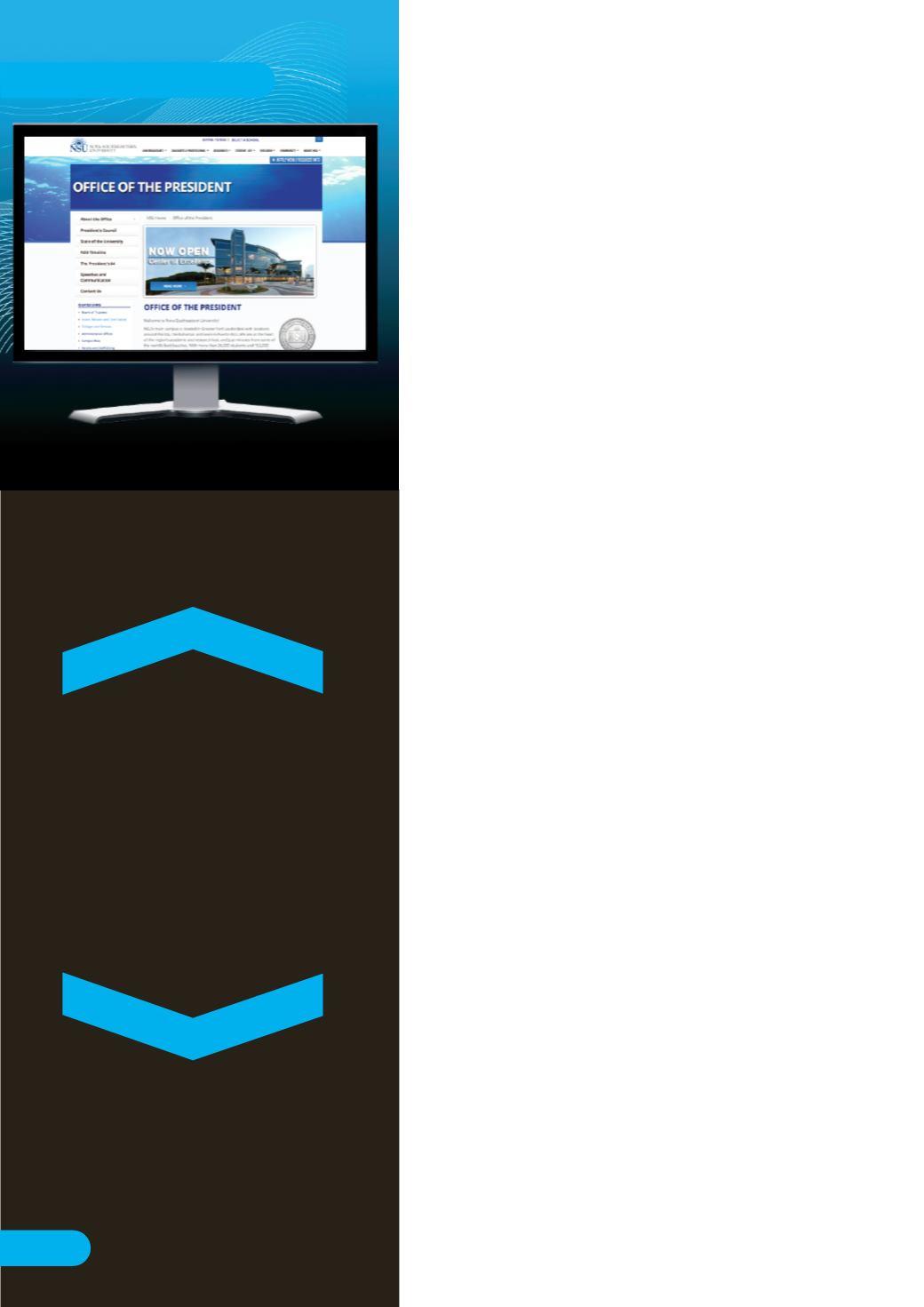 introduced the newly redesigned
issue we explore additions that have been made to the
Shortly after the launch, we received positive feedback from
students and faculty and staff members regarding the new
design. We created a plan for the next four-month development
cycle that would allow us to continue to reshape
prospective students seeking degree opportunities here at NSU.
The Undergraduate section of the Web site was our next
challenge. During the initial redesign phase we decided to link
Undergraduate to the new microsite, which was its own Web
site. Though the microsite worked in the short term, it became
apparent that sending students to the microsite and then back
into lower levels of our old Web site was not a sustainable
solution. We identified sections of the admissions Web site
and infused content from the microsite to help define the new
undergraduate experience for the Web site. During Phase 2, we
decided to migrate the content into the new
along fun elements from the microsite.
We have also reworked the financial aid section of our Web
site to help students search information related to the financial
aid process. New and current students should check out the
new scholarships application. You can now search through our
catalog of scholarships based on your GPA, gender, degree level,
and more. If you or your financial adviser know the name of a
particular scholarship, you can use the Title Search feature to
find it. We have also incorporated a "Send to a Friend" feature
that makes it easy to email these records.
Students and faculty and staff members eager to learn more
about NSU and the university's vision, mission, and core values
should visit the newly revamped Office of the President Web site.
Browse through NSU's rich history in the new NSU Timeline and
learn more about the President's 64 and how to become
As we continue to work our way through the redesign process,
please check back for more information. Your feedback is very
important, so please feel free to send your comments and
suggestions for future enhancements to