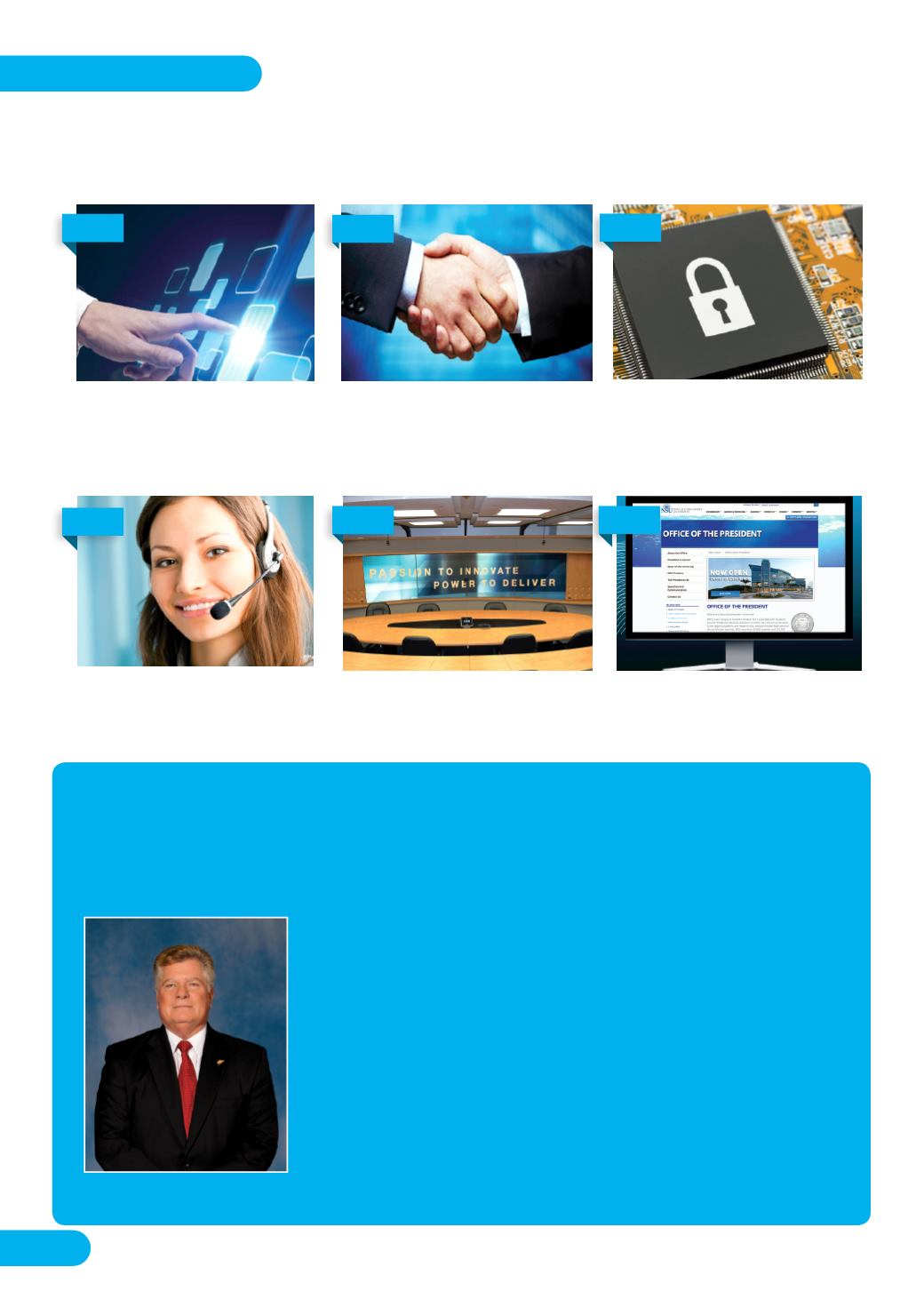 editors' top picks from this edition
Telepresence an Experience
Experience an immersive, life-sized,
virtual interactive meeting.
Microsoft Lync 2013 provides advanced
features that will allow all NSU
employees to communicate.
2013 Updated HIPAA Security
The security team is pleased to bring you
this update regarding HIPAA Security.
In this issue, we explore additions that
have been made to the NSU Web site.
NSU was included recently in International
of 100 Best Places to Work in Information
The new service will feature a
centralized proactive approach to serve
As we enter the last quarter
of the year, the IT team has
put together another fantastic
newsletter. Although it is loaded
with lots of informative articles,
our editors' top picks are my
favorites. First, there is the story
on the Desktop of the Future,
which I call the office of the
future. Next, the International
information for IT influencers
worldwide, selected NSU among
the top 100 Best Places to Work
in Information Technology. We
are very proud of this honor.
Our next feature lays out the
new centralized, proactive
approach the IT department
is taking to serve the NSU
experience in Telepresence.
This is an immersive, life-
sized, virtual, interactive
keep you informed, and we
hope we have met that goal.
As always, we look forward