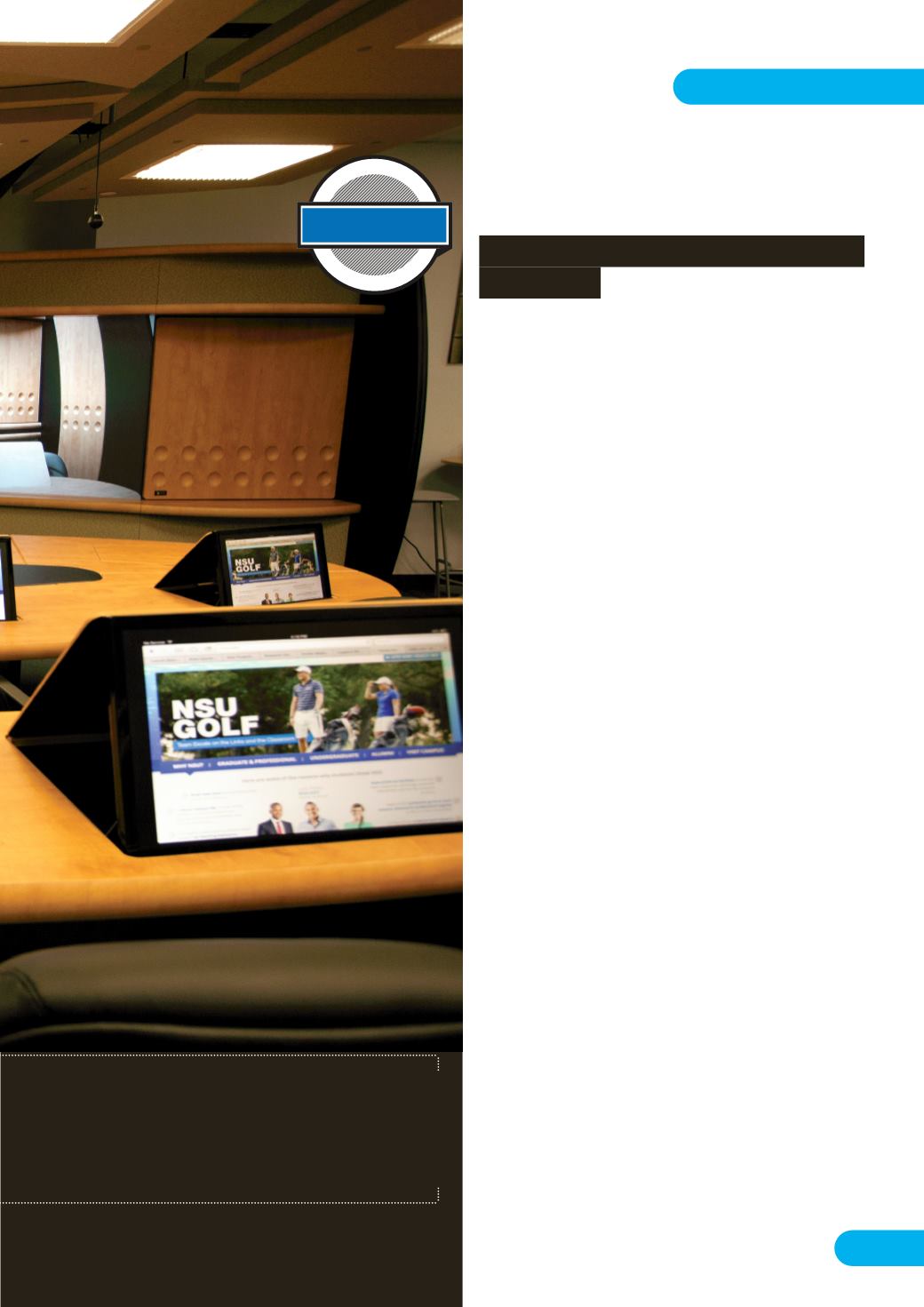 Telepresence is an experience that allows participants
to feel as if they are physically present, even when they
are meeting remotely via videoconferencing technology.
Things to know about Telepresence:
• The experience provides the highest quality
voice and video, which creates an eye-to-eye
conversation and eliminates the distance
• Conversations and insights unfold as if the
participants are meeting in person.
• The technology permits collaboration as if you were
sitting across the table, not miles away.
• It is ideal for board meetings, university lectures,
surgery tutorials, and high-profile meetings.
• The videoconferencing provides an equal emphasis
on people and content/presentation material.
Telepresence is also brought to the classroom by
using HD AV videoconferencing, which is designed
to provide displays for content and people. HD AV
videoconferencing, like Telepresence, ensures you are
always able to see the people you are meeting with, as
well as view the presentation simultaneously.
The HD AV Project included upgrading 71
videoconferencing classrooms to the new HD standards.
r eques t s a r e p r ocessed t h r ough t he V i deocon-
nc i ng Depa r tmen t . Mo r e i n f o rma t i on can be
v i ded by con t ac t i ng t he VC Depa r tmen t a t
4 ) 262-4930 , ex t . 2493 , o r v i a ema i l
An immersive, life-sized, virtual, interactive