Parents and Guests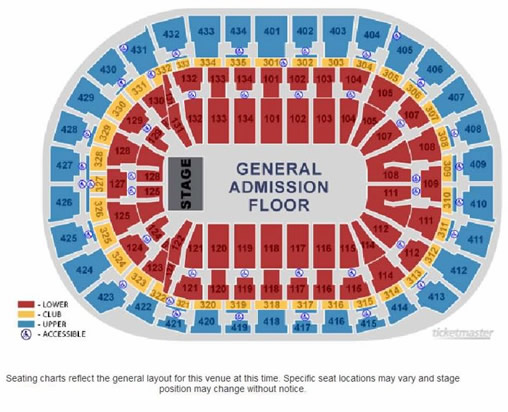 Disability Services
BB&T Center: The Access Service Center is located at the Guest Services Center on the Plaza Level.
Individuals should bring their own or rented wheelchairs or walkers if they have limited mobility. Wheelchairs and other such devices will not be provided by the BB&T Center.
Wheelchair-accessible seating is available for guests in Sections 102, 104, 107, 109, 112, 115, 117, 119, and 134, which is easily reached from the main plaza area. Only one guest may accompany those who require wheelchair-accessible seating so as to secure enough seats for all of our guests with special needs.
Ninety accessible parking spaces are available for guests with disabilities on the northeast and southeast corners of the Center. Only vehicles legally using disabled license plates or window cards are permitted to park in these designated spaces. For more information on Center parking, please call the BB&T Center parking manager at (954) 835-7275.
Don Taft UC: Handicap accessible parking spaces are located on each level of the public parking garage, located approximately 200 yards east of the University Center at the NSU North Entrance on Southwest 30 Street and Ray Ferraro, Jr. Blvd.
Patrons using wheelchairs can enter and exit the building through either the North or East lobbies of the venue. There is an elevator located directly across from the box office for convenient access to the arena entrance. All wheelchair accessible seating is located on the second floor of the arena. For more information, telephone (954) 262-5551 or visit the Website at www.nsuarena.com.