Youth Program Quality Assessment
Project RISE uses the Youth Program Quality Assessment (YPQA) to help Youth Enrichment (YEN) providers deliver high quality programming. The YPQA was specifically designed to measure interactions, activities, and opportunities for youth development in enrichment programs. Download a copy of the YPQA by visiting The David P. Weikart Center for Youth Program website.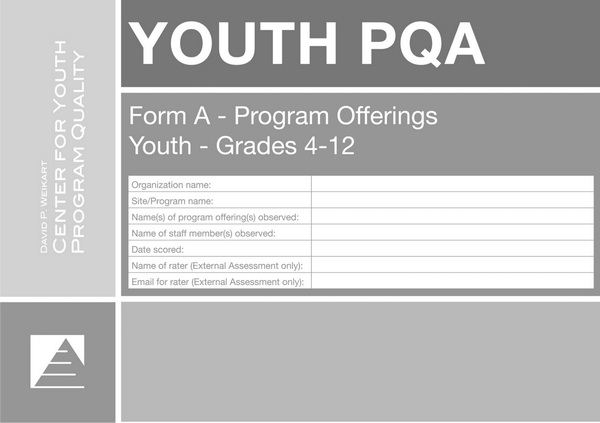 Interested in the research behind the YPQA? Click here to download a copy of "The Full Findings of the Youth PQA Validation Study."
YEN YPQA Kickoff & PQA Basics Training
The Children's Trust hosted a YEN Kickoff on July 11, 2016 and a YEN YPQA Basics Training on August 1, 2016.  A representative from The David P. Weikart Center for Youth Program Quality led the group through:
Learning about the youth program quality construct,
Learning what the Youth Program Quality Assessment (YPQA) is,
Learning the basic steps of the Youth Program Quality Intervention (YPQI), and
The next steps of the YPQI
Access these materials to review what you learned or to share with your staff: