Lagniappe (That Little 'Extra')
What is Lagniappe?
Several of the Project RISE team lived and played in Louisiana at some point and learned about lagniappe, a popular term that refers to that 'extra something.' It can be the 13th doughnut in a baker's dozen, or the 'gift with purchase.' In South America, this is known as "la ñapa." We've decided to continue our Louisiana tradition and give back that something 'extra.'
Project RISE conducts programmatic evaluations throughout the year, identifying a variety of strengths and areas of concern. Rather than just tell YAS and YEN programs what is needed, RISE 'pays up' in a variety of ways. We can provide supplies to programs that want to incorporate art activities. Or, 'soft' furniture and rugs for play areas in sterile cafeterias. Or, help program administration find a way to address problems with space or resource sharing. Or, provide access to effective reading programs to improve overall reading fluency. Once the need is identified, Project RISE can help with the 'extra' support to address it.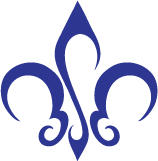 All YAS and YEN agencies funded by The Children's Trust are eligible to earn additional support!
How can my program receive the 'extra' support?
While we will continue to provide group and on-site training and consultation to all Trust-funded programs, we plan to give that 'extra something' to those who would most benefit.