Time, Space and the Monument
Saturday, May 2, 1:00 PM - 2:00 PM
Ibett Yanez, Director of the de la Cruz Collection and Melissa Wallen, Director of Educational Programs discuss the work of the artists in the exhibition organized by the de la Cruz Collection for the Alvin Sherman Library at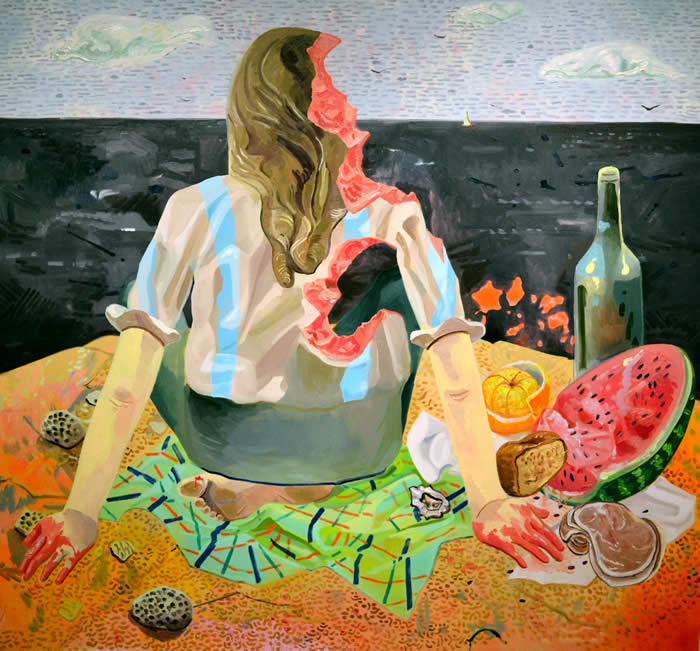 NSU. The lecture includes the work of Kathryn Andrews, Rachel Harrison, Paulina Olowska and Dana Schutz, and explores the role art history has played in influencing and defining their practices. Each artist in the exhibition touches on humor as an essential component in their work, often exploring their own medium through the reference of movements spanning from Post Impressionism to Pop Art.
Light refreshments: Kindly RSVP to Lilly at 954.262.4578 or lv297@nova.edu
Second Floor- Cotilla Gallery
Henna Body Art
Sunday, May 3, 2:00 PM - 3:30 PM
This presentation will take you on a journey through the world of Indian henna tattooing. You'll learn henna traditions and different application techniques.
Please click here to register.
First Floor- Program Room 1017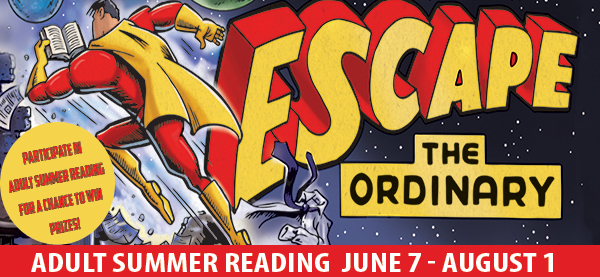 Edible Prose to Host Author, Janet Lynn Roseman, PhD.
Saturday, May 16: 2:00 PM - 3:00 PM
NSU Professor Janet Lynn Roseman, PhD College of Osteopathic Medicine,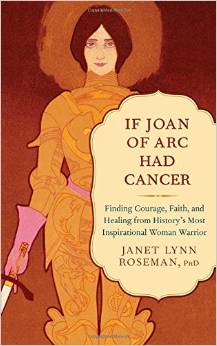 presents her new book, If Joan of Arc had Cancer: Finding Courage, Faith, and Healing from History's Most Inspirational Warrior for Older Americans Month. "When someone is diagnosed with cancer or another life-threatening illness, all concerned — patient, family, friends — typically feel frightened and helpless. When Janet Lynn Roseman read the transcript of Joan of Arc's trials, she realized that this beloved heroine had much to offer to those fighting cancer…"
Janet Lynn Roseman, PhD, has created hospital compassionate-care programs, and offers complementary-therapy workshops to oncology patients. She is the Director of the Sidney Project in Spirituality and Medicine and Compassionate Care™ and has been published in a variety of medical journals. Click here to register.
First Floor
Circle of Friends Annual Meeting featuring the American Bombshells
Saturday, May 16: 6:30PM - 10:30 PM
Come join us for a spectactular evening of USO type entertainment from World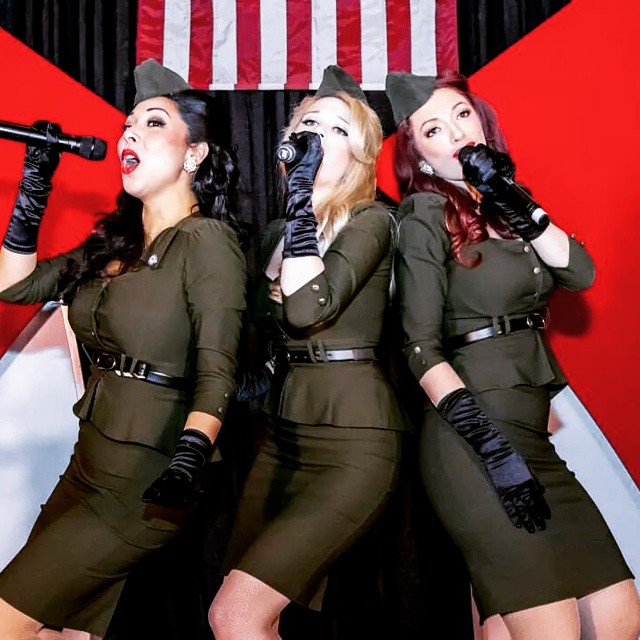 War II. Experience the music of our greatest generation. All proceeds go to help the NSU Alvin Sherman Library.
For more information on the event call (954) 262-4627 or (954) 262-4593 or email us at libdev@nova.edu and the cost, click here.
Scholarship Resources
Tuesday, May 19: 3:00 PM to 4:00 PM
In this session, attendees will get an overview of the library's scholarship resources with a demonstration and open lab session using a Foundation Center database. These sessions are limited to 25 attendees. Registration is required and begins on May 1. For more information on this event and to register, contact Sarah Cisse.
Second Floor, Lab A