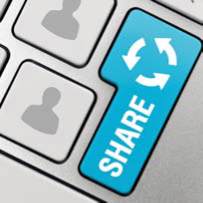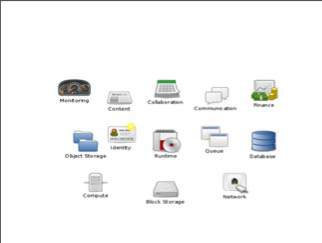 Here are a few tips on creating a
1. Passwords should be eight or
more characters in length. The
longer the password, the harder it
2. Never use the same password
information in your password,
such as birthdates, your phone
number, or other information
3. Use some uppercase letters
along with lowercase letters,
characters such as '&' or '%'.
4. You should change your
password at least every 30 to 60
days. You should also not reuse a
password for at least a year.
Weak passwords are a classic
way in which computers are com-
promised. Attackers often attempt
to exploit weak passwords as a
first step toward obtaining unau-
thorized access to a system.
At NSU, we have defined three types of cloud computing environments:
vendor, private and campus.
In a vendor cloud environment, an external software vendor hosts and
manages an application on behalf of the customer. NSU is moving forward
with a few vendor cloud initiatives, including Microsoft Live@edu for student
email, the university imaging system, and the online credit card payment
system. Several other potential candidates are being considered now for
In a private cloud setting, the customer hosts and manages software
applications using their own equipment in an off-campus data facility
that provides space, power, cooling, security, and network connectivity. A
significant number of applications have been identified for implementation in
In a campus cloud environment, applications are hosted and managed in
an on-campus data center that provide services that cannot be provided
elsewhere, for example, the SharkCard system used by all NSU constituents.
Stay tuned as NSU continues to evaluate the potential of cloud computing
offerings and takes advantage of the best available options.
New Oxford American Dictionary
defines cloud computing as "the practice of using
a network of remote servers hosted on the Internet to store, manage, and process data, rather than
a local server or a personal computer." Two main reasons organizations consider cloud computing
are increased availability of service and reductions in cost.
WebCT's official retirement date is quickly approaching and we are working
diligently to ensure that all faculty and staff members, and students are
prepared for Blackboard! Seven programs transitioned to Blackboard at the
start of the summer term placing us at approximately 70 percent complete
with the migration process. As we near the end of our migration path, the
IZone has designed a Self-Paced Quick Start training course that is available
to all NSU faculty members. The purpose of the course is to provide faculty
members with an opportunity to become acquainted with the Blackboard tools
utilizing a hands-on approach. You can access this course by submitting a
Registration for additional Blackboard training
www.nova.edu/izone/techtrain/registration/index.html.