On Monday, September 15th, the Alvin Sherman Library launched its new public homepage with bold colors, a clean uncluttered design and featured content focused on our mission to provide you with information and share our knowledge and expertise. The site is now: public.library.nova.edu With a click, you'll easily find clearly defined portals including, programs and events, resources in our collection such as, audiobooks, books, databases, music, movies and of course, best sellers! We've also added recommended reading lists developed by our library staff. Researching your family history? Click on genealogy. Building your business? Click on business. We encourage you to check out all of the possibilities that our 325,000 square foot NSU Alvin Sherman Library offers you!
Finally, building a new website will always be a work in progress. So, throughout this launch and ongoing, we encourage you to help us make our new webpage everything you hope it can be by giving us your feedback. You'll see the feedback button on each page of the website. We hope you enjoy the new site and use it to discover all of the great things that can enhance your lives!

Click on the images below to find useful information contained in databases available from
home with your
Alvin Sherman Library Card.
You'll need your card number located on the card's back to enter the databases
E-NEWS : OCTOBER 2014

Download E-news (PDF)

Raise a Reader @ Sharkey's Storytime (Ages 3-5 with caregiver)
Wednesdays, 10:30 AM - 11:30 AM

Enjoy books, songs & activities that enhance early literacy skills and explore theworld online with kid-friendly websites recommended by librarians.
10:30-11:00 AM: Stories & Songs
11:00-11:15 AM: Crafts & Family Literacy University
11:15-11:30 AM: Little Learners' Computer Lab
October 1 : NSU Baseball Team Visits Storytime!

October 8 : Fiesta Fun!
October 15 : Explorers!
October 22: Monster Mania!
October 29: Trick or Treat! (Special guest Grizelda the sweet, not scary witch!)
First Floor - Program Room #1017
Raise a Reader@ Little Minnows Storytime! (Ages 18-36 months with caregiver)
Thursdays,10:30 AM - 11:15 AM
Inspire your future reader with stories and songs featuring rhythm, repetition, and rhyme. Raise a Reader: learn about early literacy skills.
10:30-10:50 AM: Stories & Songs
10:50-11:15 AM: Raise a Reader & Free Play
October 2 (Meet NSU Baseball Players!), 9, 16, 23, & 30
First Floor - Program Room #1017
Paco Moreno & Friends: Hispanic Heritage Month Concert for Children (All ages)
Tuesday, October 7: 7:00 PM - 8:00 PM
Musician/Educator Paco Moreno and surprise guests perform authentic music and dances from Spanish-speaking countries throughout the world. Children will have an opportunity to touch and play handmade Andean musical instruments in this interactive celebration.
Second floor - Cotilla Gallery

Wags & Tales: Read to a Dog! (Ages 5-12)
Monday, October 13 : 4:00 PM - 5:00 PM
Wags & Tales enables children to have fun reading an age-appropriate short story to an Animal Assisted Therapy Dog. The intent of the program is to make reading fun and boost the child's confidence in reading out loud. Offered in partnership with the Humane Society of Broward County. To register your child, please call 954-262-5477 or visit the Public Library Services Reference Desk beginning September 29 at 9 AM.
First Floor - Program Room #1017
Afterschool S.T.E.M. (Grades 3-6)
Thursday, October 16: 4:00 PM- 4:45 PM
Build! Create! Investigate! Join us once a month for hands-on science demonstrations and experiments.
Pre-registration is required. Call 954.262.5477 to register.
First Floor - Program Room #1017
All Star Storytime (Ages 3-5 with ASD )
Saturday, October 18: 11:00 AM - 11:30 AM
A special opportunity for parents of children who have been diagnosed with Autism Spectrum Disorder to experience a library storytime with their child. Class size is limited. Pre-registration is required. Call 954-262-5477 beginning on Monday, October 6 at 9 am to register your child. Cick here for more information
First Floor - Program Room #1017
Young Authors' Writing Workshop: (Ages 13-18)
Monday, October 6 & 13 : 6:00 PM - 8:00 PM
Perfect your storytelling skills through expert instruction and hands-on writing activities. Celebrate this year's Teen Read Week theme: Turn Dreams Into Reality! To register call 954-262-5477 beginning September 22nd.
October 6: On the Edge of Your Seat - Suspense in Short Stories
October 13: Quoth the Raven - A 'Poe'try Workshop
First floor - Program Room #1017
Design a Día de los Muertos Mask (Ages 13-18)
October 12 - October 18: All Day
Drop in and design your fiercest calavera mask in honor of Hispanic Heritage Month. Celebrate Día de los Muertos/Day of the Dead on November 1!
First floor - Teen Room #1035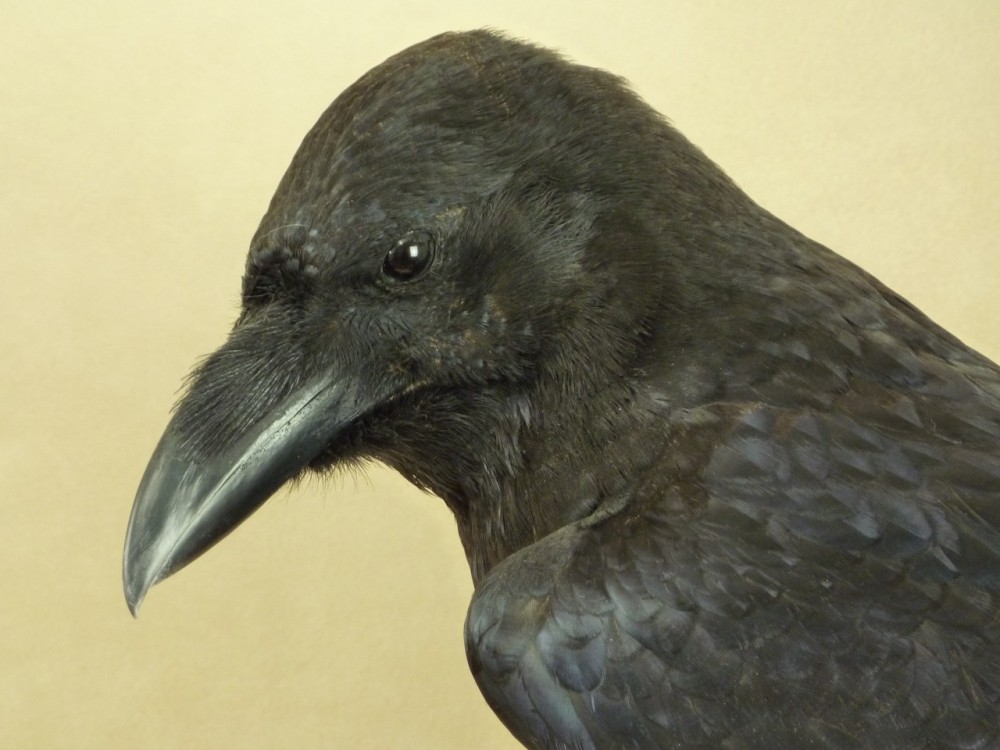 Edgar Allan Poe: Shadow of the Raven (Ages 13+)
Saturday, October 18: 2:00 PM - 3:00 PM
Recommended for teens AND adults! Broadway and film veteran, actor Duffy Hudson, will bring Edgar Allan Poe to life in a unique one-man show. As Poe rises from the scene of his mysterious death, he pieces together the events of his life while performing his most loved and haunting works: Annabel Lee, The Raven, The Tell Tale Heart. This program in honor of Teen Read Week is funded by the Charles P. Ferro Foundation.
Second floor - Cotilla Gallery

Paraguayan Trio: AB OVO featuring USA-DOS

Friday, October 3: 9:00 PM
Paraguay Consulate of Miami presents a humoristic musical show in benefit of all the families that were victims of the Paraguay flooding. Pre-Sale tickets are $35, on the day of the event tickets will be sold at $50. Get your tickets by calling Paraguay Consulate at (305) 374 -9090 Paraguay box: (305) 639-2616 or Evelina Travel: (305) 673-3141. Paypal is accepted to eventos@consulparmiami.org
Performing & Visual Arts Wing Don Taft University Center
I Love Yarn Day
Friday, October 10: 11:00 AM - 3:00 PM

You can drop in with a yarn project you are working on or try your hand at something new. All levels welcome at this informal program. Bring some supplies and make new friends. While at the library, you can also learn about the Southeast Florida Head Huggers, a local group of volunteers who supply local hospitals and oncology clinics with crocheted and knitted caps and wraps for cancer patients undergoing treatment.
First Floor- Public Library Services

2014 DisABILITIES Expo
Saturday, October 11: 10:00 AM - 4:00 PM
This family-friendly event provides an amazing opportunity to have fun and learn about services, resources, products and information for persons of all ages and with any disability! This Expo is FREE and open to the public! Over 65 exhibitors, vendors fashion show, educational forums / children's activities /entertainment / sports / fun & games / demonstrations / honored guests and prizes! Click here for more information.
Lisett Morales: 'La Mulata del Sabor' y su Orquesta
Saturday, October 12: 2:00 PM - 3:30 PM
Lisett Morales, star of the off-Broadway show, Celia the Misical: The Life and Times of Celia Cruz, performs with her 8-piece band. Tickets are available with your Alvin Sherman Library card starting three weeks prior to the performance. Call 954-262-5477 for more info.
Rose and Alfred Miniaci Performing Arts Center
Edible Prose
Saturday, October 18: 1:00 PM - 2:00 PM
Enjoy great conversation and fun fare at our newest bookclub. This month's book is HeartSick by Chelsea Cain.
The book is available at the Library. Please RSVP here or call 954-262-5477
First Floor - Program Room #2053

Circle of Friends for the NSU Alvin Sherman Library presents and evening with Edgar Allan Poe.
Saturday, October 18: 6:30 PM - 8:03 PM
Travel back in time for an evening with Edgar Allan Poe, as Broadway and film veteran Duffy Hudson recreates this legendary American author. You are encouraged to dress to scare or wear black if you dare (optional).
Beer, wine and tavern fare
Complimentary valet parking
$30 for Circle of Friends members and $40 for guests
Reservations are required/no walk-ins
Register online by Friday, October 10, 2014: https://www.nova.edu/cof/poe/
or by e-mail: libdev@nova.edu or by calling 954.262.4627
Second floor - Cotilla Gallery
Let's Talk About It: Muslim Journeys - American Stories

Session 3: October 21, 1:00 PM - 2:00 PM.
Acts of Faith: The Story of an American Muslim, in the Struggle for the Soul of a Generation by Eboo Patel
A reading and discussion series with five books on the theme American Stories, led by Professor Tim Dixon, NSU Farquhar College. RSVP for this event.
All books are available at the Alvin Sherman Library. Search the NSU Alvin Sherman Library catalog NovaCat by title to locate a copy of the book to check out or read online (when available). Additional copies of these titles are also available through Broward County Libraries. Learn more about each book by clicking here
Second floor - Conference Room #2046
Foundations and Grants Resources Workshop
Tuesday, October 21: 2:00 PM - 3:00 PM
Attendees will get an overview of the library's scholarship resources using Foundation Center database to locate scholarships specific to their area of study. Basic computer skills required. Session limited to 25 attendees. Registration begins October 1st. For more information e-mail sc1169@nova.edu or call 954-262-4649
Second floor - Lab A
National Novel Writing Month Kickoff
Sunday, October 26: 2:00 PM - 3:30 PM

Jumpstart your writing dream. Celebrate National Novel Writing Month (NaNoWriMo) by writing a 175-page (50,000 word) novel by midnight, November 30th. Learn tips on how to reach your goal from author Barbara Levinsen and NaNoWriMo's Ft. Lauderdale Municipal Liaison, Deborah Jensen. Register here or call us at 954-262-5477
First floor - Program Room #1017
Alvin Sherman Library 20th Semi-Annual Used Book Sale
October 29 through November 1st
Wednesday, October 29: 4:00 p.m - 6:00 p.m (Pre-Sale!)
Thursday, October 30: 10:00 a.m-6:00 p.m
Friday, October 31: 10:00 a.m-6:00 p.m
Saturday, November 1: 10:00 a.m-3:00 p.m
Wide assortment of gently used hardcover & paperback titles (fiction, non-fiction, textbooks, children's, and specialty books) as well as some non-print materials (CDs, DVDs, audiobooks, etc.). Most items will be $3 or less and a great way to add to your own personal collection while supporting your library. Cash and checks only, please.
Pre-sale day, Wednesday, October 29th is for NSU staff, faculty, and Circle of Friends members only. There are no scanners allowed on presale day.
The Used Book Sale will be open to NSU students and the general public. If you would like to donate items to our next used book sale (Spring 2015) or would like more information, please contact the Alvin Sherman Library's Collection Development department at 954-262-4542.

iMovie
Tuesday, October 21: 1:00 PM - 2:30 PM
Use the iMovie app on your iPad to turn your home movies into blockbusters, complete with Hollywood-style trailers, effects, soundtracks and more. Click Here to RSVP for this event
Second Floor - Lab B
Computer Basics for Absolute Beginners
Saturday, October 25: 1:00 PM - 2:00 PM
This computer class is for absolute beginners who would like to learn basic computer skills in a comfortable and welcoming atmosphere. Register by clicking here or call us at 954-262-5477.
Second Floor - Lab B

Genealogical Society of Broward County
Sunday, October 5: 12:00 PM -4:00 PM
The Genealogical Society of Broward County meets monthly at the NSU Alvin Sherman Library on the first Sunday of every month. Meetings begin with an open lab from noon to 2 PM followed by a board meeting and program. Meetings are open to the public.
Second Floor - Lab A