Letter from the Editor
What do you geek?
The word "geek," long associated with pocket protectors and coke-bottled glasses, has become fashionable. Famous geeks such as Bill Gates, Steve Jobs, and Mark Zuckerberg are cultural icons. Asking "what do you geek?" is a way to illustrate the fact that everyone is passionate about something- everyone "geeks something"- and their library supports them all. Beginning this September, the Alvin Sherman Library is launching a public awareness campaign encouraging you to talk about what you "geek". We hope it engages and inspires you to spread the word about the value of libraries.
The Alvin Sherman Library will be closed in observation of
Labor Day on:
Monday, September 3, 2012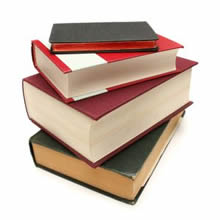 Did you know you can donate your pre-owned textbooks, fiction and nonfiction hardcover and paperbacks, children's books, CDs, DVDs and video cassettes to the library?
To make arrangements contact Lia Hemphill, Director of Collection Development, 954-262-4633.
Children and Tweens

Celebrate Library Card Sign-Up Month: RECESS MONKEY CONCERT!
Saturday, September 1
1:00-1:30 Pre-show activities and giveaways @ Alvin Sherman Library
2:00-3:00 Recess Monkey Concert @ Miniaci Performing Arts Center

In Celebration of Library Card Sign-up Month—RECESS MONKEY, an acclaimed children's indie music band from Seattle, presents a lively concert for kids and their families! Recess Monkey received rave reviews in Time Magazine, NPR, and many other national publications." This Seattle band is composed of three elementary-school teachers who have a bit of a Beatles fixation . . . If the Fab Four or the Kinks had recorded tracks about birthday parties, pets, and monsters under the bed." Real Simple Magazine. Show us your Alvin Sherman Library Card at the Public Library Services Desk beginning Saturday, August 18 for a free ticket!
Need one? www.nova.edu/library/card
Starry Night Stories! (Ages 6-10)
Mondays, 7:00 pm - 7:45 pm
September 10, 17, 24
Join us on Monday nights for interactive stories and creative crafts for children ages 6-10 (younger siblings welcome). First Floor, Room 1017.

Sharkey's Storytime Fun (Ages 3-5 years with caregiver)
Wednesdays, 10:30 am - 11:30 am
Silly stories and songs for children. First Floor, Room 1017.
September 5 - Sing a Story!
September 12 - My First Library Card!
September 19 - Pirates Love Libraries!
September 26 - Fiesta Fun!

Little Minnows Storytime (Ages 18-36 months with caregiver)
Thursdays, 10:30 am - 11:00 am
September 6, 13, 20, 27
Inspire your future reader with stories and songs featuring rhythm, repetition, and rhyme.
10:30-10:50 am: Stories & Songs
11:50-11:00 am: Free Play & Family Literacy University
First Floor, Room 1017.

Afterschool S.T.E.M. Friday (Ages 8 and up)
Friday, September 7, 4:00 pm - 4:45 pm
Science, Technology, Engineering and Math!
Drop in and join us for fun, creative crafts and activities with a science twist. Register online or call 954-262-5477.
First Floor, Room 1017.


NSU's A Day for Children
Sunday, September 23, 11:00 am - 5:00 pm
NSU will host its annual FREE health fair for children ages birth to 15 years.
Health care screenings by NSU's Health Care Centers for vision, medical, speech, behavior and dental,s physical and occupational therapy. Social services and other resources provided through collaborations with NSU's community partnerships. Enjoy a variety of fun activities for children, including a bounce house, face painting, storybook characters, supervised sports activities, arts and crafts, games and food! Open to the public. The Alvin Sherman Library.

Make-n-Take Crafts for Hispanic Heritage Month! (All ages)
Saturday, September 29, 2:00 pm - 3:00 pm
Celebrate Hispanic Heritage Month (September 15th - October 15th) by making fun crafts to take home!
First Floor, Room 1017.

Teens

Papel Picado ( Teens 13- 18)
Thursday, September 27 6:00 - 7:00 pm
Papel picado is a Hispanic folk art in which intricate designs are cut into colorful paper. Join Nova professor Tennille Shuster as she demonstrates how to cut beautiful designs and learn more about this traditional art form!
First Floor, Room 1017.
Adults
GSBC Program: Family Tree Maker – Sources, Citations and Images
Sunday, September 9, 12:00 pm - 4:00 pm
Learn some tips and tricks on how to use Family Tree Maker. This presentation will offer a step-by-step procedure on to how to record a Source and Citation and attach an image of that Source using Family Tree Maker. A handout of the procedure will be distributed. The Genealogical Society of Broward County's monthly meeting is held at the Alvin Sherman Library. Second Floor, Lab A.
10th Annual Cine Argentino Film Festival
Sundays, September 9, 16, 23, 30
Starts at 2:00 pm
This FREE Argentinean film series features commentary by Argentine actress and journalist Adriana Bianco. This year's selection is dedicated to Mexico. Knight Auditorium - Carl DeSantis Building.

Core Ensemble: Tres Vidas
Saturday, September 15, 2:00 pm - 3:30 pm
A chamber music theatre work with actress and trio (cello, piano and percussion) based on the lives of three legendary Latin American women: Mexican painter Frida Kahlo, Salvadoran peasant activist Rufina Amaya and Argentinean poet Alfonsina Storni. Reservations required. RSVP to Joan Mcbean at 954-262-4627 or jmcbean@nova.edu.
Visual & Performing Arts Theatre, Don Taft University Center.
The Lost Airmen of Buchenwald. Film and Discussion
Saturday, September 29, 2:00 pm - 5:00 pm
The Lost Airmen of Buchenwald is a documentary film that chronicles the little-known story of Allied airmen imprisoned at the Buchenwald Concentration Camp in the waning months of World War II.
In addition to the film, local artist Marilyn Johansen, the daughter of a survivor of a Stalag Luft III prisoner of war camp, will talk about the book Clipped Wings .Fourth Floor, Room 4009.

Genealogical Society of Broward County
Sunday, September 9, 12:00 pm- 4:00 pm
The Genealogical Society of Broward County's monthly meeting is held at the Alvin Sherman Library.
The program begins at 2:30 pm after the GSBC open lab (12, noon - 2 pm.) and the Genealogical Society of Broward County business meeting (which begins at 2 pm) Sponsored by the Genealogical Society of Broward County. Second Floor, Lab A.

African Diaspora Genealogy Group
Saturday, September 22, 2:00 pm - 5:00 pm
Join others interested in learning more about African Diaspora genealogy. This support group meets informally on the fourth Saturday of every month at the Alvin Sherman Library. For more information about the group contact adgenealogy@gmail.com.
First Floor, Room 1047.