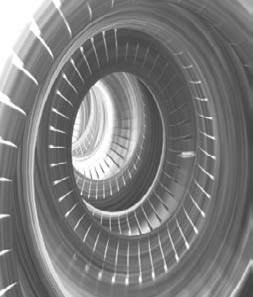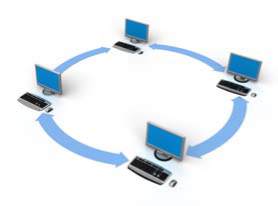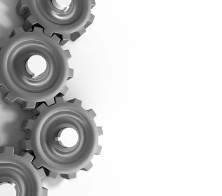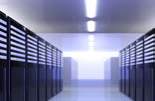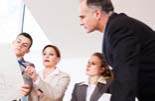 The unification plan will involve streamlining various components of IT
services across the university and is broadly classified into three phases:
Infrastructure and Systems
• Consolidated systems and
• Centralized active directory and
• Improved asset management
• IT strategic direction from CIO
• Day- to- day direction and
• SOPs for routine functions
• SLAs for each academic and
Phase 1: Consolidation of commodity IT systems
The department is well underway with systems support-
ing commodity IT services across the various academic
units being consolidated and services being centralized.
This will help in realizing increased efficiencies and
enhanced service delivery by eliminating duplication in
the service model and offering consistent service quality
across the university. Priorities for consolidation include
email services, asset management, data center and
server administration, directory services, and technical
Phase 2: Creation of matrix organization structure
Reporting relationships for IT staff members from the
several academic units have transitioned to the Office of
Innovation and Information Technology (OI
transition process, current dynamics as to the operations
of the academic unit IT teams will remain unchanged. In
the "back office," consolidation efforts will continue with
the ultimate goal of improving those service levels and
expanding the service portfolio available to the academic
units. The matrix organizational structure includes a
"dotted- line" reporting to the dean of the academic unit,
where day-to-day direction and priorities will be estab-
lished, and a direct-line reporting to the Office of the CIO,
where overall IT strategic direction will be outlined. One
clear benefit already realized has been the increased
collaboration across previously separate technical teams,
sharing best practices and working jointly on projects that
Phase 3: Institutionalization of performance
As the unified IT team matures toward a proactive service
-oriented organization, performance management capabili-
ties will be ingrained into the daily routines of functional areas.
Standard Operating Procedures (SOPs) will be established for
base services to ensure consistency and efficiency in service
delivery and quality. Service Level Agreements (SLAs) will be
articulated with academic and administrative units that estab-
lish baseline service levels and response times. Each functional
service area will be driven by industry-proven Lean Six Sigma
Application software support and development is an area that
remains more closely aligned to business goals, and as such, is
classified as a noncommodity service. Nonetheless, efficiencies
in this area can also be realized, albeit with greater care and
effort. Many systems supporting major business functions require
a core set of programmers who have developed expertise of
the underlying processes and automations. These programmers
and support personnel will continue to provide such support and
expertise while simultaneously being involved in discussions
about future directions and knowledge transfer. Reporting lines
are being reviewed with the goal of offering a wider breadth of
resources servicing the entire university community.
What about application software
You can now – download the
app from Apple's App Store.
Our VPN server is located at
be prompted for your NSU login and
Now, you're securely connected to