Hispanic Heritage Month continues this month. Each year, the Library honors the contributions of the hispanic community. If you would like to explore some of our library resources, visit our hispanic heritage month library guide. Compiled by one of our librarians, it provides you with a wide array of resources including books and online resources only available to you as an Alvin Sherman Library card holder.
The History of Genealogy. Genealogical Society of Broward County Monthly Program
Sunday, October 1, 12:00 PM - 4:00 PM
Second Floor, Lab A
Join other fellow genealogy enthusiasts! Meetings begin with an open lab from noon to 1:15 PM. The open lab is followed by a general meeting at 1:30 PM with the program presentation beginning at 2 PM in room 2053. African American Special Interest Group meeting at 3:30 PM. All meetings are open to the public. To learn more about Genealogy, visit our resources!
Visit www.gsbcfl.org for more information about GSBC.
Saturday, October 7, 10:00 AM - 3:00 PM
Alvin Sherman Library and Don Taft University Center
Join us for our 38th Annual event! This FREE family-friendly event provides an amazing opportunity to have fun and learn about services, resources, products and information for persons of all ages and with any disability! Come one, come all! No registration needed! There will be something for all ages and disabilities.


Holocaust by Bullets - Reception and Lecture
Sunday, October 8, 10:00 AM - 12:30 PM
Second Floor, Cotilla Gallery
The Holocaust by Bullets exhibit documents this lesser-known side of the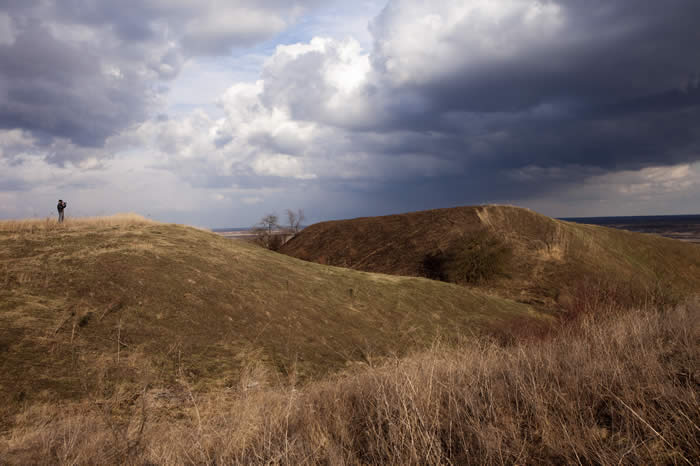 Holocaust with videotaped eyewitness testimonies. This powerful exhibit showcases Father Patrick Desbois and Yahad-In Unum's historic undertaking to ensure that these victims won't be forgotten.

RSVP by October 5 to: lv297@nova.edu or 954-262-4578.

Sunday, October 8, 2:00 PM- 3:30 PM
Rose and Alfred Miniaci Performing Arts Center
Enjoy Merengue, bachata and folkloric music of the Dominic Republic by acclaimed singer-songwriter Lirow. Free tickets are available starting Sept. 18, 1st Floor Public Library Services Desk.
Foundation and Grants Resources
Tuesday, October 10, 2:00 PM - 3:00 PM
Second Floor, Lab A
In this session, attendees will learn to use the Foundation Center's grants database, receive an overview of the Alvin Sherman Library's grants resources, view Foundation Center webinars, and participate in an assisted open lab search to explore grants possibilities specific to their area of interest. Basic computer skills are required.
Online registration required or 954-262-4613.
SCORE: Building Financial Security While Building Your Business
Wednesday, October 11, 10:00 AM - 12:00 PM
Alvin Sherman Library
Learn from the experts with SCORE's small business training workshops.
Crafternoon: Stitch it Forward with Head Huggers
Friday, October 13, 11:00 AM - 2:00 PM
First Floor, Program Room 1017
Use your knitting or crocheting skills to help someone in need! We'll be making warm, soft
caps for people who have undergone hair loss due to chemotherapy, brain surgery, or other medical conditions. First time picking up a crochet hook or pair of knitting needles?
Just bring your favorite yarn and a size H-8 (5mm) crochet hook or set of knitting needles.
Register online or call 954-262-5477 This event has been approved as a community service hours opportunity for NSU students.
Want to start learning before the event? The library has a Learn to Knit or Crochet book list for that!
Computer Camp: Downloading Books, Audiobooks and Magazines
Tuesday, October 17, 1:00 PM - 2:30 PM
Second Floor, Lab B
Learn how to download books, audiobooks and magazines to your mobile device from Cloud Library, OneClickdigital and Flipster. For the class you will need your Alvin Sherman Library card and the ability to download the apps to your device.
Register online or call 954-262-5477
Show & Tell Ends in Third Grade with Victoria Landis
Saturday, October 21, 2:00 PM - 3:30 PM
Fourth Floor, Conference Room 4009
Attention all writers! Enjoy a workshop from Mystery Writers of America board member, Victoria Landis! It's a common expression, show and tell, but what does it mean and why does it matter? It's the little things that, over the course of an entire book, will 'tire' the reader, instead of keeping them engaged. Knowing how and when to show, not tell, keeps the pace flowing and helps make your book a page-turner!
Register online to save your spot.
This event is part of the Writing Workshops series.
100 Maps That Changed the World: Lecture
Tuesday, October 24, 6:00 PM - 8:00 PM
Alvin Sherman Library
A lecture by collector Neal Asbury.
Register online or call 954-262-4613
24th Semi- Annual Used Book Sale
Thousands of books at LOW prices! Gently used textbooks, fiction, nonfiction, hardcover & paperbacks, children's books, CDs and DVDs and games! Cash and checks only! No scanners allowed on presale day.
The Used Book Sale will be open to the NSU community as well as the general public on:
Wednesday, October 25 — 4 PM - 6 PM
(Presale day) open to NSU faculty, staff and Circle of Friends only
Thursday, October 26 — 10 AM - 6 PM
Friday, October 27 — 10 AM - 6 PM
Saturday, October 28 — 10 AM - 3 PM
Most items will be $3 or less and a great way to add to your own personal collection while supporting your library. Become a Circle of Friends member to get early access. If you would like to donate items to our book sale or would like more information, please contact the Alvin Sherman Library's Collection Development department at 954-262-4542.
Second Floor, Conference Room 2053